To view the movie, choose the best version for your connection speed:

View in Low Resolution
(for modem connections) 382 KB

View in High Resolution
(for cable, DSL, T1) 1.2 MB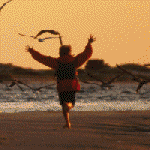 Here's what you can do to spread the word about "Light a Fire"

1)

Email the movie to a friend and get a free Windows screensaver version of the movie as a thank you.

2) Tell people about it. The address is: http://www.surfnetkids.com/movie/

3) Are you in charge of a website? Place a free daily "Light an Educational Fire" quotation on it, compliments of the Surfnetkids "Light a Fire" movie.

4) Send a "Light a Fire" postcard to a friend or colleague.

5) Sign up for free daily education quotes via email.

6) Show "Light a Fire" at a meeting. Request a special offline version of "Light a Fire."