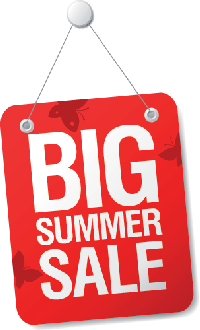 At last, a cheap, fast, and simple way to put an end to tedious Internet searching...
"These Internet Enrichment Printables Are
Guaranteed To Make You a Hero!"


From Barbara J. Feldman
"Surfing the Net with Kids"
Solana Beach, California
Monday, 9:11 AM
Sign up now (before the lazy days of summer!)
and get TWO years for the price of ONE!
Dear Educator,

How can a printable handout be guaranteed? If you join the Surfnetkids Printables Club and honestly feel that the Internet Enrichment Printables are NOT the simplest way to integrate the Internet into your curriculum, simply cancel during your ten-day free trial, and you will owe us nothing.
Give Your Students the Spark that will Ignite their Passion for Self-Directed Learning
You and your students can benefit from my passion by joining the Surfnetkids Printables Club. For just $39.95 a year, you'll get a username/password that will give you INSTANT access to each and every one of my Internet enrichment printables, and a subscription to the weekly Surfnetkids PREMIUM Newsletter (sent via email.)
Available on hundreds of themes, each two-page Sufnetkids Printable can be:
a research starter

posted by your computers

included in your classroom newsletter

an enrichment activity

a Webquest

shared with parents


printed and used as a resource

added to your teacher guide

used in Gifted & Talented programs

used at home

used in Internet training

used in the classroom


Robert Bier, a teacher at Sam Salem Elementary in Akron, Ohio, exclaimed, "The Printables Club site is amazing. I know the children will learn a lot from the information you provide. It is excellent."
Dee Carangio, a homeschooler from Florida wrote, "I am very glad to have a site to educate my child with safe fun and real learning. I like the fact that I can print out his lessons and plan ahead or do them right now. My son loves your site. Thank you!"
Give Yourself the Gift of More Free Time
What would you do with one extra hour every week? Two hours? Three hours?
Many Surfnetkids Printables Club members didn't realize how much time they were spending searching for appropriate Internet sites, and figuring out how to integrate them into their curriculum until they saw how easy it was to use the Surfnetkids Printables in the classroom and school library.
All the
time-consuming research is already done for you

(I spend at least twenty hours a week ... every week... on Internet research) and it's

packaged in a simple easy-to-print format

.
Martha Rideout (Neshobe School, Brandon, VT) notes "Saves me time - something I always seem to be short of!"
School librarian Eileen M. Rocchio (Warwick Neck and Greene School, Warwick, RI) concludes the Printables Club "helps me manage the enormous offerings of the Internet and get info to my teachers in a timely fashion."
Kitty Humphrey (The Buckley School, Sherman Oaks, CA) realized "It reduces the amount of time needed to find sites for my students."
Virginia Hanson's (Bonner Elementary , Stewartville, Minnesota) favorite part of the Printables Club is "the sites that I don't have to spend hours searching for."
If You Know the Right Sites, the Internet is a Powerful Educational Tool

But which sites do you recommend? How do you find them?

How many hours do you spend searching?

Let me help you.

I was struck by the educational possibilities of the Internet in 1996, when I first created my "Surfing the Net with Kids" newspaper column. The more I explored, the more passionate I became, hunting down the best Internet sites for kids and families for hour upon hour, week after week, year after year.

"Net guru Barbara Feldman does an excellent job of screening thousands of sites." USAToday.com Answer Desk




"Barbara Feldman is an American newspaper columnist who specialises in reviewing creative and educative children's Web pages. On her site she shares her 'vision of what's wonderful on the Web.' She's got good vision, too!" BBC Online




"Barbara J. Feldman is a San Diego-based newspaper columnist who writes a guide for parents on online safety and other issues." New York Times Online




"Barbara J. Feldman, syndicated columnist and mother of two, scours the Web every week to find great educational sites for young minds." Yahoo! Internet Magazine

What a Surfnetkids Printable is NOT ...

A Surfnetkids Internet enrichment printable handout is NOT:

a keep-busy worksheet completed with pen or pencil

a rehash of an activity sheet you've seen a hundred times before

a replacement for traditional learning tools

Instead, a Surfnetkids Printable is:

a themed handout of hand-picked websites

to supplement other learning material

an easy way to integrate the Internet into your existing curriculum

a time-saver

the spark that can ignite a student's desire to learn
curriculum enhancement
a tool to guide a student's online research
available on a wide variety of current and historical topics




Don't take my word for it.

See for yourself with our zero-risk guarantee!

Your satisfaction is assured with a ten-day free trial and our zero-risk guarantee. If the Printables Club doesn't spark a passion for learning (and save you hours of Internet research time) just cancel anytime during the ten-day free trial and pay nothing. Otherwise, we will continue your subscription without interruption. Either way, the outrageous bribes (keep reading) are yours to keep.





Compare & Save
Surfnetkids Free Newsletter
Printables Club Membership
Weekly Newsletter



View Sample
Premium Newsletter
# of Website Recommendations in Weekly Newsletter
3
6 to 10
Weekly Surfnetkids Printable
(Internet enrichment handout)

$104.00 value
View Sample
Surfnetkids Printable
Archive of Previous Surfnetkids Printables

$402.00 value
Access to Private Site


Weekly Wikipedia Printable

View Sample
Wikipedia Printable
Weekly Internet Tip
+136 Printable Word Searches with Answer Keys

$5.95 Value
How to Add Quizzes to Your Site (ebook)

$13.95 Value
TOTAL VALUE
$525.90
value if purchased separately!
Zero-Risk Guarantee





Thanks for your interest,

Syndicated Columnist
"Surfing the Net with Kids"
Got questions? Write Me

P.S. Whether you try the Printables Club or not, I'm still going to have time tonight to be with my family, read a book, and watch a rented movie. You, however, may be spending hours searching for appropriate websites for your classroom.

Why not give yourself the gift of more free time

like Virginia Hanson (of Bonner Elementary , in Stewartville, Minnesota) whose favorite part of the Printables Club is "the sites that I don't have to spend hours searching for." or Martha Rideout (of Neshobe School in Brandon, Vermont), who concluded that the Printables Club "saves me time, something I am usually short of."

These Adobe Acrobat PDF documents require the latest version of the FREE Acrobat reader.




"I just signed up for your trial and I plan to keep it! You have created such a wealth of sources and resources that I may not have to look much further when searching for topics for my classroom. I was able to download the '100 Internet Tips' and I love it!" Sandra Lee, De Queen, Arkansas

" I really enjoy the premium newsletter that goes with the membership. Enough reason in itself to resubscribe!" Linda Toqe, Del Rey School, Orinda, CA

"Gotta tell you I am pretty impressed. I have subscribed to your newsletter via email for I'm guessing 4 years or so. I noticed improvements in the premium newsletter almost immediately. I am VERY impressed with the printables that are part of the printables website---I have printed many and am intending to have these available for parents at conferences in a few weeks! Thanks for the improvements you are making.....the printables club is a great idea!!!" Eileen Balagna, Thomas Jefferson Middle School, Port Washington, WI

"I am the Educational Technologist at a large elementary school. I have a staff of over 60 certified teachers, so I use the printables to communicate with them and provide inservice on how they can integrate technology in their classrooms. Since I also teach classes for grades 3-5, I also use the printables in my lessons." Beth Pitts, Cornelius Elementary School, Cornelius, NC

"I use them in my class. Mostly as jumping off points for my students to do online research, and for homework. I also use them with my daughter and her class assignments. I share your site with other teachers when I do Internet training, and I have also shared your site with my department. You're in my most helpful sites to teachers with little to no costs. Keep it up!!!" Carlyn E. Little, Science Department Chairperson, Glades Middle School, Miami, FL

"One way I use the printables is to include a copy by subject in my teacher's guides. It helps me to have them available for my planning of the unit or literature pieces studied. I also use them to post on my classroom web site for research at school or home. These have been a great help to me this year. I teach third grade level of Reading/Lang. Arts and Social Studies. My parents also loved having the sites to help with enrichment research projects. Keep the super sites coming." Mary Ann Stanfill, 3rd Grade Teacher, Williamsburg Elementary School Williamsburg, KY

"I use it to obtain links to use in my classroom and in the computer lab. I use them as handouts in my newsletters for pertinents subjects to my parents (they especially liked the one with math fact sites). "Anne Carroll, Alexandria, VA

"I really liked the printables. They were easy to download and easy to print. I used the Tesselations Printable to make a hard copy for a math teacher at our school who shared it with the other math teachers. Thank you." Margaret Gamblin, Canehill, AR

"I used the printed handout as a resource. The kids used the online version. Very interesting topics. Thanks." Suzanne Arrington, Evans, GA

"Thank you for putting in so much time to help us teachers!!!! You are greatly appreciated for making my job so much easier!!" Nancy Ward, 8th Grade Computer Application Teacher, Ashland Middle School, OH

"The Printables Club site is amazing. I know the children will learn a lot from the information you provide. It is excellent." Robert Bier, Sam Salem Elementary, Akron, OH

"I am very glad to have a site to educate my child with safe fun and real learning. I like the fact that I can print out his lessons and plan ahead or do them right now. My son loves your site. Thank you!"Dee Carangio, homeschooler, FL

"The interesting printables help me make my lessons more interesting." Eva Holmberg, Simrishamn, Sweden

"I like the way each subject is presented with a short synopsis of the website." Edna Steeb, Macon-East Montgomery Academy, Cecil, AL

[I like that] "a lot of research on a particular topic is already done for me. Simplifies my already very busy schedule. Allows for extra computer time for kids." Cora Girard, Leamington, Ontario, Canada

"I use the handouts with students in a gifted and talented program in order to provide them with a variety of quality resources on the web. I print the handouts and share them with the students when we explore the topic." Vicki Wright, Des Moines, Iowa

"I am not part of a school, but a Boys & Girls Club after-school education program. I like getting different ideas/worksheets, etc. to keep our program fresh and interesting." Kathy Pomerhn

"You provide a valuable resource. I am the Technology Resource Specialist for the district and I support and coordinate the technology instruction k-12. I do not have the time to search and surf. Your site and newsletter make life easier for me and those I serve. Thanks!" Rod Carnill, Technology Resource Specialist, Frederick County Public Schools, Winchester, VA

"I love the diversity of your subjects. You always seem to be right on target with what my kids are studying in school." Cynthia Grove. Union Elementary, Upper Sandusky, OH

"Somehow you manage to maintain consistly high quality material, and that can't be easy. Even when things are not necessarily geared to my grade level (second), I still love to explore what you've shared because I always learn something new. Thank you so much...and keep up the good work!"Beth Dean, East Elementary, Torrington, CT