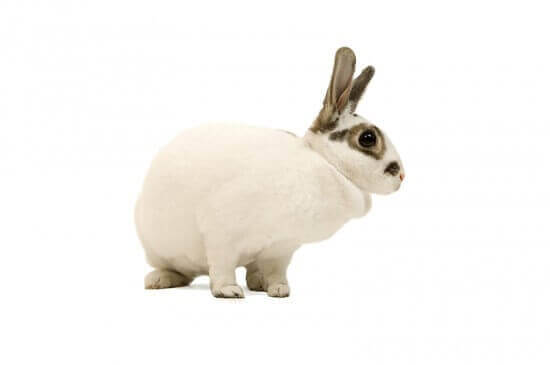 While anticipating the arrival of the Easter bunny can be fun all on its own, you may be surprised to learn that there is a wealth of stories and poems surrounding him. These poems and stories can be used during a classroom party, Easter program or just to entertain your kids at home. These stories would also make a great craft, if they were printed off and bound. Kids could then decorate the cover to reflect the story. If someone needed a poem or story, for an Easter program, these would also work for that.  Or if you just need to fill some hours until your Easter party can begin, here are some great poems and stories all about the Easter bunny-
Written by: Rowena Bennett, 1930
On Easter morn at early dawn
before the cocks were crowing,
I met a bob-tail bunnykin
and asked where he was going.
"Tis in the house and out the house
a-tipsy, tipsy-toeing,
'Tis round the house and 'bout the house
a lightly I am going."
"But what is that of every hue
you carry in your basket?"
"Tis eggs of gold and eggs of blue;
I wonder that you ask it.
"Tis chocolate eggs and bonbon eggs
and eggs of red and gray,
For every child in every house
on bunny Easter Day."
He perked his ears and winked his eye
and twitched his little nose;
He shook his tail -what tail he had
and stood up on his toes.
"I must be gone before the sun;
the east is growing gray;
"Tis almost time for bells to chime."
So he hippety-hopped away.
Author Unknown
A man was driving along the highway when he saw the Easter rabbit hopping across the middle of the road.  He swerved to avoid hitting the rabbit, but unfortunately the Easter bunny jumped in front of the car and was struck by his car.
The basket of eggs and candy the rabbit was carrying, went flying all over the place. The driver, being a sensitive man, as well as an animal lover, pulled over to  the side of the road, and got out to see what had become of the rabbit carrying the       basket. Much to his dismay, the colorful rabbit was dead. The driver felt so awful, he began to cry.
A woman driving down the highway saw the man crying on the side of the road and pulled over. She stepped out of her car and asked the man what was wrong. 'I feel terrible', he explained, 'I accidentally hit the Easter rabbit and killed it.  Children will be so disappointed. What should I do?'
The woman told the man not to worry. She knew what to do. She went to her car trunk, and pulled out a spray can. She walked over to the dead, limp rabbit, and sprayed the contents of the can onto the furry animal. Miraculously the Easter rabbit came to life, jumped up, picked up the spilled eggs and candy, waved its paw at the two humans and hopped down the road. 50 yards away the Easter rabbit stopped turned around, waved and hopped down the road. 50 yards further on, he turned again, waved and hopped another 50 yards, again he waved.
The man was astonished. He couldn't figure out what substance could be in the woman's spray can. He ran over to the woman and asked, 'What is in your spray can? What did you spray on the Easter rabbit?'
The woman turned the can around so that the man could read the label. It said:      'Hair spray. Restores life to dead hair. Adds permanent wave.'