Surfing the Net with Kids FREE Newsletter
…Please Forward…
https://www.surfnetkids.com/emailedition.htm
#1. November 12, 2008


Dear Reader,
I don't think I've mentioned it before, but about six months ago I got my first Apple computer: a Mac Book. I don't use at my desktop (which is still a Dell Windows XP machine) but I do
use it when I travel and also when I work on the sofa, on the bed, etc. So, it's somewhat of a natural progression that the popular Surfnetkids Widgets are now available (TA DAH!) on the
Mac OSX Dashboard:
https://www.surfnetkids.com/mac-widgets/
What's a widget? It is a free content applet that can go on your homepage, your organization's website, your iGoogle homepage, your blog, or your Apple desktop. You'll get a variety of free daily content to choose from such as
Daily Joke, Daily Coloring Page, Daily Factoid or a Daily Education Quote.
If you've got images turned on in your email, here's a screenshot of one of them: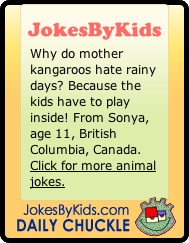 You can see ALL of our widgets, and all the platforms (which include iGoogle and Widgetbox) at:
https://www.surfnetkids.com/widgets/all-widgets.php
Please give a few of them a try and let me know what you think. Your comments welcome at:
http://www.barbarafeldman.com/surfnetkids_widgets_for_apple_dashboard.html
See ya on the Net,
Barbara J. Feldman
"Surfing the Net with Kids"
https://www.surfnetkids.com
#2. Instant Print 'n' Play Thanksgiving Games
#3. Geography
by Barbara J. Feldman
https://www.surfnetkids.com/geography.htm
Geography Printable (** for premium members only)
https://www.surfnetkids.com/printables/files/printables-club/geography.pdf
Geography, the study of the Earth's land and inhabitants, is divided into two main branches. Physical geography includes landforms, natural resources, weather and the environment. Human geography covers populations, political systems and religion. When choosing today's sites, I tried to cover both areas, although most sites focus on either one or the other.
Geography 4 Kids



Andrew Rader Studios serves up another winner with Geography 4 Kids. The site introduces physical geography and basic earth science including Earth's structure, atmosphere, hydrosphere, and biosphere. In addition to the topic tours that start on the homepage, the site includes interactive quizzes, a gallery of panorama photos, links to live cams and monitors, and a collection of wallpapers for your computer desktop.
Google Earth



"Google Earth lets you fly anywhere on Earth to view satellite imagery, maps, terrain, 3D buildings and even explore galaxies in the Sky." After viewing the short tutorial video, and downloading the free software, I recommend starting with a worldwide Sightseeing tour. Highlights include the Eiffel Tower, Beijing's Forbidden City and Saint Peter's Basilica in Vatican City. Look in the left-hand Places menu for the Sightseeing folder. Select it with a check mark, and then click play.
Lizardpoint: Test your Geography Knowledge



Web designer Lyndsey McCollam has built a fun collection of thirty-six map quizzes covering continents, countries, states, and capital cities. For each question, you get three tries to correctly identify the answer on a map with a mouse click. Some of the maps, such as the one on the USA state quiz, can be toggled between a mutli-colored map (where each state is a different color) to a single-color map, making the quiz a tad bit harder. Can you identify Iraq on a map? Take the Middle East quiz and find out.
… Click to continue Geography.
#4. Printables Club Members Also Get …
Surfnetkids Printables Club Members also get the following printables to use in the classroom, the computer lab, the school library, or to send home with students:
Geography Printable
Printable 50 States Word Search
Geography Wikipedia Printable
World Maps Printable
Geography Games Printable
State Maps Printable
*** Are you curious? Get your own ten-day trial membership:
https://www.surfnetkids.com/printables-club.htm
#5. Related Games
Geography Games
https://www.surfnetkids.com/games/Geography_Games/
United States Geography Game
https://www.surfnetkids.com/games/united_states_geography.htm
50 Countries Hangman
https://www.surfnetkids.com/games/50_countries_hangman.htm
World Flags Quiz
https://www.surfnetkids.com/games/worldflags-qm.htm
Middle East Geography Game
https://www.surfnetkids.com/games/geography_middle_east.htm
(Learn how to make kids games just like these with my How to Add Games to Your Site step-by-step manual.)
#6.Surfing the Calendar
Elizabeth Cady Stanton's Birthday
Nov 12, 1815
https://www.surfnetkids.com/suffrage.htm
Nellie Bly Begins Her Trip Around the World
Nov 14,1889
https://www.surfnetkids.com/nelliebly.htm
America Recycles Day
Nov 15, 2008
https://www.surfnetkids.com/ecology.htm
Lewis & Clark Expedition Reaches Pacific Ocean
Nov 16, 1805
https://www.surfnetkids.com/lewis_and_clark.htm
Mickey Mouse's Birthday
Nov 18, 1928
https://www.surfnetkids.com/mickey.htm
#7.Quote of the Week
"It does not do to dwell on dreams and forget to live." ~~ Albus Dumbledore, in "Harry Potter and the Sorcerer's Stone" by J.K. Rowling (b. 31 July 1965) British author of the Harry Potter fantasy series.
Click here for more J.K. Rowling quotes.
Daily Education Quote via Email
http://www.light-a-fire.net/daily-quote-newsletter/
#8.Subscription Management
To get your own free weekly subscription:
https://www.surfnetkids.com/emailedition.htm
Need help? Get support at:
ReplyToBarbara.com
~~~~~~~~~~~~~~~~~~~~~~~~~~~~
Copyright © 2008 by Surfnetkids.com, Inc.
991C Lomas Santa Fe Dr #415, Solana Beach, CA 92075
Publication in any medium is strictly prohibited without prior
written permission. This means you are NOT allowed to post this
newsletter on your website, in your school publication, nor distribute
it to an email list. You are however, allowed and encouraged to forward
this newsletter to a few friends. Thank you for your help in protecting my
copyright.
ISSN 1520-4588
~~~~~~~~~~~~~~~~~~~~~~~~~~~~
<