Dear Reader,
I enjoyed a short California road trip with my husband and daughter over the weekend. Hit reply and share something good that happened to you this week!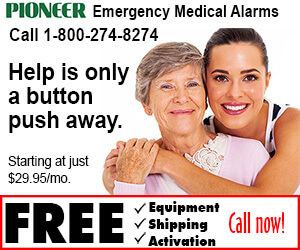 See ya on the Net,
Barbara J. Feldman
"Surfing the Net with Kids"
https://www.surfnetkids.com
Cinco de Mayo
https://www.surfnetkids.com/resources/cinco-de-mayo/
Cinco de Mayo Printable(** for Premium Members only)
https://www.surfnetkids.com/printables/files/printables-club/cinco-de-mayo.pdf
Cinco de Mayo (Spanish for the 5th of May) marks the 1862 victory of the Mexican army over French troops at the Battle of Puebla. It has become a popular cultural holiday in the Southwest, even surpassing its importance in Mexico. The first thing one needs to learn about Cinco de Mayo is that it is not a celebration of Mexican independence. Mexican Independence Day (September 16) commemorates the start of the Mexican revolt against Spain in 1810.
DLTK: Mexico Activities for Kids


Look in the introductory paragraphs for a link to learn more about the origins of Cinco de Mayo. The rest of the page includes a variety of Mexican themed activities: recipes, songs, Day of the Dead activities, coloring pages, worksheets, and crafts. My favorite Cinco de Mayo craft is a Mexican Sombrero (hat) made from four sheets of newspaper.
History: Cinco de Mayo


"A relatively minor holiday in Mexico, in the United States Cinco de Mayo has evolved into a celebration of Mexican culture and heritage, particularly in areas with large Mexican-American populations. Cinco de Mayo traditions include parades, mariachi music performances and street festivals in cities and towns across Mexico and the United States." Visit to learn about Cinco de Mayo through an article, videos, and a photo gallery.
Inside Mexico: Cinco de Mayo


This two-page article explains how Mexico struggled in its early years of independence. After years of economic woes, the "French invaded Mexico, and with the help of the Mexican Conservative party, Louis Napoleon imposed Maximilian of Hapsburg as Mexico's emperor in 1864." The story has many twists and turns, and is an exciting one to read. Be sure to visit Cinco de Mayo Facts, which is listed in yellow at the bottom of the page.
… Click to continue to Cinco de Mayo
Printables Club Members Also Get …
Surfnetkids Printables Club Members also get the following printables to use in the classroom, the computer lab, the school library, or to send home with students:
Cinco de Mayo Printable
Cinco de Mayo WIkipedia Printable
Day of the Dead Printable
*** Are you curious? Get your own ten-day trial membership:
https://www.surfnetkids.com/printables-club.htm
Related Games
Quote of the Week
"If you are planning for a year, sow rice; if you are planning for a decade, plant trees; if you are planning for a lifetime, educate people." ~~ Chinese proverb ~~ Click here for more Chinese proverbs.
Surfing the Calendar
National Kite Month
April
National Frog Month
April
National Garden Month
April
Distracted Driving Awareness Month
April
Financial Literacy Month
April
California Earthquake Preparedness Month
April
National Humor Month
April
National Mathematics Education Month
April
National Poetry Month
April
Whydah Pirate Ship Sank Off the New England Coast
Apr 26, 1717
Richter Scale Day
Apr 26, 2015
Ulysses S. Grant's Birthday
Apr 27, 1822
Harper Lee's Birthday
Apr 28, 1926
Arbor Day
Apr 29, 2015
U.S. Buys Louisiana Territory from France
Apr 30, 1803
Vietnam Liberation Day
Apr 30, 1975
National Physical Fitness and Sports Month
May
National Youth Traffic Safety Month
May
National Flower Month
May
Sudoku First Published as Number Place in Dell Puzzle Magazine
May, 1979
May Day
May 1, 2015
Mother Goose Day
May 1, 2015
Whale Awareness Day (in Massachusetts)
May 1, 2015
First Freedom Ride
May 4, 1961