Dear Reader,
Do you have pets? We have a German shepherd and two cats. One of the cats is "mine". I'm clearly his person, although he truly loves everyone. I feed him, clean his litter box, and groom his impossibly long coat. Most nights we watch an episode of streaming TV with him on my lap. He always lets me choose the show, and pretends to love whatever I do!
In our neighborhood of San Diego, cats have to be kept inside because of the threat of coyotes, who hunt anything under 40 pounds that moves. Because of this, we've long lived with a strict close-the-door-behind-you policy.
But yesterday, we had an escape. My beautiful 23-pound Lucca spent the night outside. And I slept very little. But at around dawn, my husband heard something (which is pretty amazing since he has quite a bit of hearing loss) and went to the front door to call for Lucca. And guess who came running in? Yup, our family is reunited once more! Lucca (my lion) is home.
You can see a slideshow of Lucca pix on my blog here That Night the Cat Ran Away.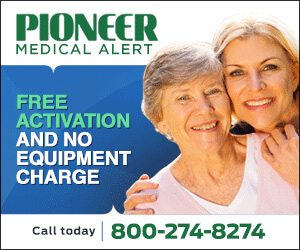 See ya on the Net,
Barbara J. Feldman
"Surfing the Net with Kids"
https://www.surfnetkids.com
Lions
https://www.surfnetkids.com/resources/lions/
Lions Printable(** for Premium Members only)
https://www.surfnetkids.com/printables/files/printables-club/lions.pdf
The lion (Panthera leo), often called the king of the jungle, is one of five big cats (others being tigers, jaguars, leopards, and snow leopards). And big they are; some male lions exceed 550 pounds! Wild lions currently live in sub-Saharan Africa and in Asia, and some types of lions have disappeared from North Africa and Southwest Asia. Humans are their only natural enemy. Although they are not categorized as endangered under the Endangered Species Act of 1973, some experts say lions are at risk of extinction by 2020.
BBC Nature: Lion


"Lions are the only truly social cats, with related females living together in prides overseen by male coalitions that compete for possession in fierce and often fatal battles." Visit for a lion photo gallery, along with quick facts about the distribution, habitats, classification, behaviors, conservation status (vulnerable). This is quite a long page, so keep on scrolling!
National Geographic Kids: 10 Lion Facts!


"An adult male's roar can be heard up to 8 km away." "The name for a baby lion is a cub, whelp or lionet." "In the wild, lions live for an average of 12 years and up to 16 years. They live up to 25 years in captivity." These ten lion facts are accompanied by a photo slide show, and followed by links to facts about jaguars, tigers, and the Eurasian lynx.
National Geographic Kids: Lion


"When a new male becomes part of the pride it is not unusual for him to kill all the cubs, ensuring that all future cubs will have his genes. The main job of males in the pride is defending the pride's territory." Elementary and middle-school students should visit for easy lion facts and interesting features such as Letters to Lions, and 10 Cool Reasons to Save Lions.
… Click to continue to Lions
Printables Club Members Also Get …
Surfnetkids Printables Club Members also get the following printables to use in the classroom, the computer lab, the school library, or to send home with students:
Lions Printable
Lions Wikipedia Printable
Endangered Species Printable
Tigers Printable
*** Are you curious? Get your own ten-day trial membership:
https://www.surfnetkids.com/printables-club.htm
Related Games
Wild Lion Jigsaw
Lion Ride
Circus Lion
Lion Story
Lion Queen Dress Up
Quote of the Week
"If we could sell our experiences for what they cost us we'd be millionaires." ~~Abigail Van Buren ~~ (born July 4, 1918) syndicated personal advice columnist. Can you find the lion in this quote? Check out more quotes at www.lightafire.com.
Surfing the Calendar
National Inventor's Month
August
Get Ready for Kindergarten Month
August
Atomic Bomb Dropped On Hiroshima
Aug 6, 1945
President Johnson signs the Voting Rights Act into law
Aug 6, 1965
First Website Put Online
Aug 6, 1991
Operation Desert Shield begins
Aug 7, 1990
Singapore Independence from Malaysia, celebrated as National Day
Aug 9, 1965
President Nixon Resigns
Aug 9, 1974
Smithsonian Act of Organization Passes Congress and is Signed by President James K. Polk
Aug 10, 1846
IBM Launches PC
Aug 12, 1981
Perseids Meteor Shower
Aug 12-13, 2015
Berlin Wall Erected
Aug 13, 1961
Hans Christian Ørsted's Birthday
Aug 14, 1777
PowerPoint First Released
Aug 14, 1984
Sand Castle Day
Aug 14, 2015
Completion of Transcontinental U.S. Railway
Aug 15, 1870
Opening of Panama Canal
Aug 15, 1914