Dear Reader,
By the time this arrives in your inbox, I'll be traveling through France and Israel with my hubby in celebration of our 30th wedding anniversary! If I get a moment to spare, I'll be posting pictures on Instagram and Facebook.
When traveling, there is always a pull between enjoying the moments, and taking time out to photograph the moments. And, now, there is the added distraction of posting the moments to social media! Hopefully, I'll be striking just the right balance. I love looking at my old travel photos, so it's important to me to take some. In fact, I'm pretty good about creating printed photo books for all our big trips. There are several sites that do this well, the one that I use is My Publisher.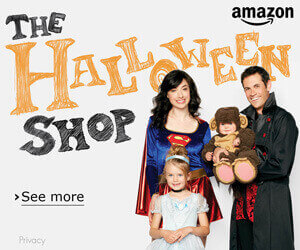 See ya on the Net,
Barbara J. Feldman
"Surfing the Net with Kids"
https://www.surfnetkids.com
Halloween Writing Prompts
https://www.surfnetkids.com/resources/halloween-writing-prompts/
Halloween Writing Prompts Printable(** for Premium Members only)
https://www.surfnetkids.com/printables/files/printables-club/halloween-writing-prompts.pdf
Raise your hand if you love writing prompts! Halloween is a perennial favorite, and can be a great source of writing inspiration. These hand-picked sites offer dozens of ghoulishly-fun writing prompts.
Activity Village: Halloween Stationery


Although this Activity Village page does not have any writing prompts, it does have a dozen printable Halloween stationery templates that will add a bit of seasonal fun to your Halloween stories. Most of the templates come in three flavors: blank (no lines), lined, and handwriting lines (with a dashed line between each solid line.) Designs include jack-o-lanterns, haunted houses, spiders, vampires and witches.
JournalBuddies.com: Halloween Writing for Kids


"It was a dark and stormy night when…" "Running down the street with candy flying, I saw…" "The silliest Halloween ever started when…" These twenty-seven story prompts can be used for individual or group assignments, and are for early elementary ages. Below the prompts are links to Halloween stencils that can be used to illustrate the stories.
Scholastic Teachers: Scary Starters


For teachers of grades 1 to 5 (or parents of the same age group) Scholastic suggests giving story prompts to students in small groups, compiling the stories into a class book, or alternatively using the scary starters to create oral tales for sharing with the class. In addition to the eleven Halloween story starters, there are more writing resources listed near the bottom of the page, along with a book list of recommended spooky books, such as "10-Step Guide to Living with Your Monster" by Laura Numeroff.
… Click to continue to Halloween Writing Prompts
Printables Club Members Also Get …
Surfnetkids Printables Club Members also get the following printables to use in the classroom, the computer lab, the school library, or to send home with students:
Halloween Writing Prompts Printable
Writing Prompts Printable
Grammar Printable
Journal Writing Printable
*** Are you curious? Get your own ten-day trial membership:
https://www.surfnetkids.com/printables-club.htm
Related Games
Quote of the Week
"Two rights don't equal a left." ~~ Roald Dahl, The BFG ~~ (13 September 1916 – 23 November 1990) British novelist. Are you a fan of Roald Dahl? Click here for a page filled with quotes and useful links.
Surfing the Calendar
British Black History Month
October
International Dinosaur Month
October
Bullying Prevention Month
October
Diversity Awareness Month
October
National Book Month
October
National Cyber Security Month
October
National Dental Hygiene Month
October
Adopt a Shelter Dog Month
October
National Popcorn Month
October
National Stamp Collecting Month
October
Computer Learning Month
October
Winnie-the-Pooh Published
Oct 14, 1926
Martin Luther King Receives Nobel Prize
Oct 14, 1964
Statue of Liberty Designated a National Monument
Oct 15, 1924
Noah Webster's Birthday, Celebrated Annually as Dictionary Day
Oct 16, 1758
Marie Antoinette Beheaded
Oct 16, 1793
U.S. Population Reaches 300 Million
Oct 17, 2006
National Teen Driver Safety Week
Oct 18-24, 2015
Transfer of Alaska From Russia to U.S., Celebrated as Alaska Day
Oct 18, 1867
Teen Read Week
Oct 18-24, 2015
National Chemistry Week
Oct 18-24, 2015
Edison Invents the Incandescent Light Bulb
Oct 21, 1879
First Landfall of Hurricane Wilma
Oct 21, 2005
Orionids Meteor Shower
Oct 21, 2015
Chemists Celebrate National Mole Day
Oct 23, 2015
Red Ribbon Week
Oct 23-31, 2015