Dear Reader,
If all has gone as planned, I am now home after our epic anniversary trip to Aix-en-Provence, Israel, and Amsterdam, and I'm sleeping in my own comfy bed, adjusting to my new time zone. I love traveling, but sometimes I think I love returning home even more. Do you ever feel that way?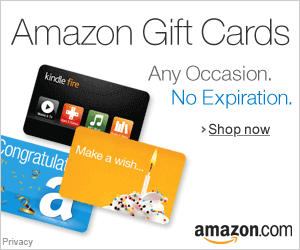 See ya on the Net,
Barbara J. Feldman
"Surfing the Net with Kids"
https://www.surfnetkids.com
Women's Suffrage
https://www.surfnetkids.com/resources/womens-suffrage/
Women's Suffrage Printable(** for Premium Members only)
https://www.surfnetkids.com/printables/files/printables-club/womens-suffrage.pdf
Women's national suffrage was fought for for more than fifty years, until the Nineteenth Amendment become national law on August 26, 1920. The idea began to gather steam at the 1848 Seneca Falls Convention in New York, and then again two years later at the National Women's Rights Convention in Massachusetts. In 1869, the first two national suffrage organizations were established. One led by Susan B. Anthony and Elizabeth Cady Stanton, the other by Lucy Stone. Years later, in 1890, the two competing organizations merged and became the National American Woman Suffrage Association, under Anthony's leadership.
The Atlantic: 100 Years Ago, The 1913 Women's Suffrage Parade


Learn about milestones in the fight for suffrage with this gallery of annotated photos from The Atlantic. "At an open air meeting in Washington, District of Columbia, in March of 1913, calling upon Congress to pass the national woman suffrage amendment. This photograph shows Mrs. John Rogers, sister-in-law of former Secretary of War, and a member of the Advisory Council of the Congressional Union for Women Suffrage, speaking in front of old Corcoran Art Gallery."
EDSITEment: Women's Suffrage: Why the West First?


It was 1920 when Congress approved the 19th amendment, giving women the right to vote in all states. But Wyoming and eight other western states granted women voting rights as early as fifty years earlier. Why was that? Explore more with this online lesson. In the introduction, there is a link to another, more general EDSITEment lesson: Voting Rights for Women: Pro- and Anti-Suffrage.
History: The Fight for Woman's Suffrage


"On Election Day in 1920, millions of American women exercised their right to vote for the first time. It took activists and reformers nearly 100 years to win that right, and the campaign was not easy: Disagreements over strategy threatened to cripple the movement more than once." Visit to read this short history article, accompanied by a gallery of video clips and recordings of speeches and news reports.
… Click to continue to Women's Suffrage
Printables Club Members Also Get …
Surfnetkids Printables Club Members also get the following printables to use in the classroom, the computer lab, the school library, or to send home with students:
Women's Suffrage Printable
Women's Suffrage Wikipedia Printable
Susan B. Anthony Printable
Women's History Month Printable
*** Are you curious? Get your own ten-day trial membership:
https://www.surfnetkids.com/printables-club.htm
Related Games
Quote of the Week
"Education is the transmission of civilization." ~~ Will Durant ~~ (November 5, 1885–November 7, 1981) American philosopher, historian, writer. Click here to read more.
Surfing the Calendar
American Indian Heritage Month
November
Aviation History Month
November
Panama Independence Day
Nov 3, 1903
Italy Victory Day
Nov 4, 1918
King Tut's Tomb Discovered
Nov 4, 1922
Lincoln Elected President
Nov 6, 1860
Marie Curie's Birthday
Nov 7, 1867
Cortes Conquers Mexico
Nov 8, 1519
Kensington Rune Stone Discovered in Minnesota
Nov 8, 1898
Hope Diamond Mailed to Smithsonian
Nov 8, 1958
Fall of the Berlin Wall
Nov 9, 1989
National Young Reader's Day
Nov 9, 2015
Vietnam Veterans Memorial Dedicated
Nov 11, 1982
Veterans Day
Nov 11, 2015
Elizabeth Cady Stanton's Birthday
Nov 12, 1815
Nellie Bly Begins Her Trip Around the World
Nov 14,1889
Leonids Meteor Shower
Nov 14-21, 2015