Dear Reader,
Ugh, I am just crawling back from the abyss of viral bronchitis. Yuck. I now bark like a dog that has smoked for more than thirty years! Hope you are healthy and enjoying the holiday season.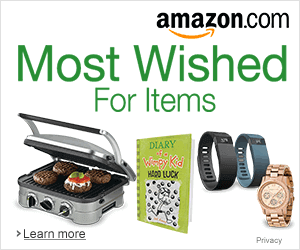 See ya on the Net,
Barbara J. Feldman
"Surfing the Net with Kids"
https://www.surfnetkids.com
Clouds
https://www.surfnetkids.com/resources/clouds/
Clouds Printable(** for Premium Members only)
https://www.surfnetkids.com/printables/files/printables-club/clouds.pdf
A cloud is a visible mass of condensed water vapor floating above the earth. In 1802, amateur meteorologist Luke Howard named three principal categories of clouds: cumulus, stratus, and cirrus. These categories became the basis of today's cloud classification system, which also includes a fourth component: nimbus.
Ducksters: Earth Science for Kids: Clouds


"Most clouds form as warm air rises in the atmosphere and cools down. All air contains some water vapor and warm air can hold more water vapor than cold air. As warm air cools the water vapor turns into tiny droplets of water or ice. As more and more air cools down, more droplets form and they eventually become a cloud." Visit for a one-page introduction to clouds, with links to additional weather topics, including atmosphere, climate, weather forecasting and seasons.
NASA: Kids Cloud Identification Guide


Educator Paula McKean created this printable guide to cloud classification and identification. Using both the altitude system (how high is the cloud?) and the characteristic system (what does it look like?), this handy e-book includes checklists for verifying your classification. The cumulus checklist begins, " Is it a sunny day? Is the cloud low in the sky? Does it look like a big puffy cotton ball?"
UCAR Center for Science Education: Clouds


How do clouds form? What are the cloud types? These are just a few of the questions answered at this University Corporation for Atmospheric Research (UCAR) site for teachers and students. Play a matching game, browse a cloud gallery, or peruse the resources on thunderstorms, tornadoes, hurricanes and winter storms.
… Click to continue to Clouds
Printables Club Members Also Get …
Surfnetkids Printables Club Members also get the following printables to use in the classroom, the computer lab, the school library, or to send home with students:
Clouds Printable
Clouds Wikipedia Printable
Static Electricity Printable
Water Cycle Printable
Weather Printable
*** Are you curious? Get your own ten-day trial membership:
https://www.surfnetkids.com/printables-club.htm
Related Games
Cloud Breakout
More Cloud Games
Quote of the Week
"The only good is knowledge and the only evil is ignorance." ~~ Socrates ~~ (470 BCE–399 BCE) a Classical Greek philosopher. Check out the great collection of quotes about knowledge at Lightafire.com.
Surfing the Calendar
International Calendar Awareness Month
December
Universal Human Rights Month
December
Game of Bingo Created by Edwin S. Lowe
Dec, 1929
Bill of Rights Anniversary (Celebrated as Bill of Rights Day)
Dec 15, 1791
Ludwig von Beethoven's Birthday
Dec 16, 1770
Boston Tea Party
Dec 16, 1773
Beatrix Potter self-published "The Tale of Peter Rabbit"
Dec 16, 1901
Jane Austen's Birthday
Dec 16, 1775
Wright Brother's First Flight
Dec 17, 1903
Slavery Abolished by 13th Amendment
Dec 18, 1865
Carter G. Woodson's Birthday
Dec 19, 1875
France Transfers Louisiana Territory to U.S.
Dec 20, 1803
Sacagawea Dies
Dec 20, 1812
U.S. Supreme Court Declares Segregated Bus Seating Illegal
Dec 20, 1956
Anniversary of Establishment of Poet Laureate
Dec 20, 1985
Anniversary of Pilgrim Landing
Dec 21, 1620
Anniversary of First Crossword Puzzle
Dec 21, 1913
Winter Solstice
Dec 21, 2015