Dear Reader,
Today and tomorrow (Nov 1-2) are celebrated as the Day of the Dead by Mexicans. It is a joyous holiday centered around remembering family and friends that have passed. And November 2 is both Marie Antoinette's and Daniel Boone's birthday.
See ya on the Net,
Barbara J. Feldman
"Surfing the Net with Kids"
https://www.surfnetkids.com

Marie Antoinette
https://www.surfnetkids.com/resources/marie-antoinette/
Marie Antoinette Printable(** for Premium Members only)
https://www.surfnetkids.com/printables/files/printables-club/marie_antoinette.pdf
Marie Antoinette (1755-1793) was born into Austrian royalty, the youngest daughter of Emperor Francis I and Maria Theresa. As a young teen, she married the grandson of Louis XV, and became Queen of France at the age of nineteen. As Queen, however, Marie Antoinette was extravagant, frivolous, and widely criticized by the people. She died on the guillotine during the French Revolution.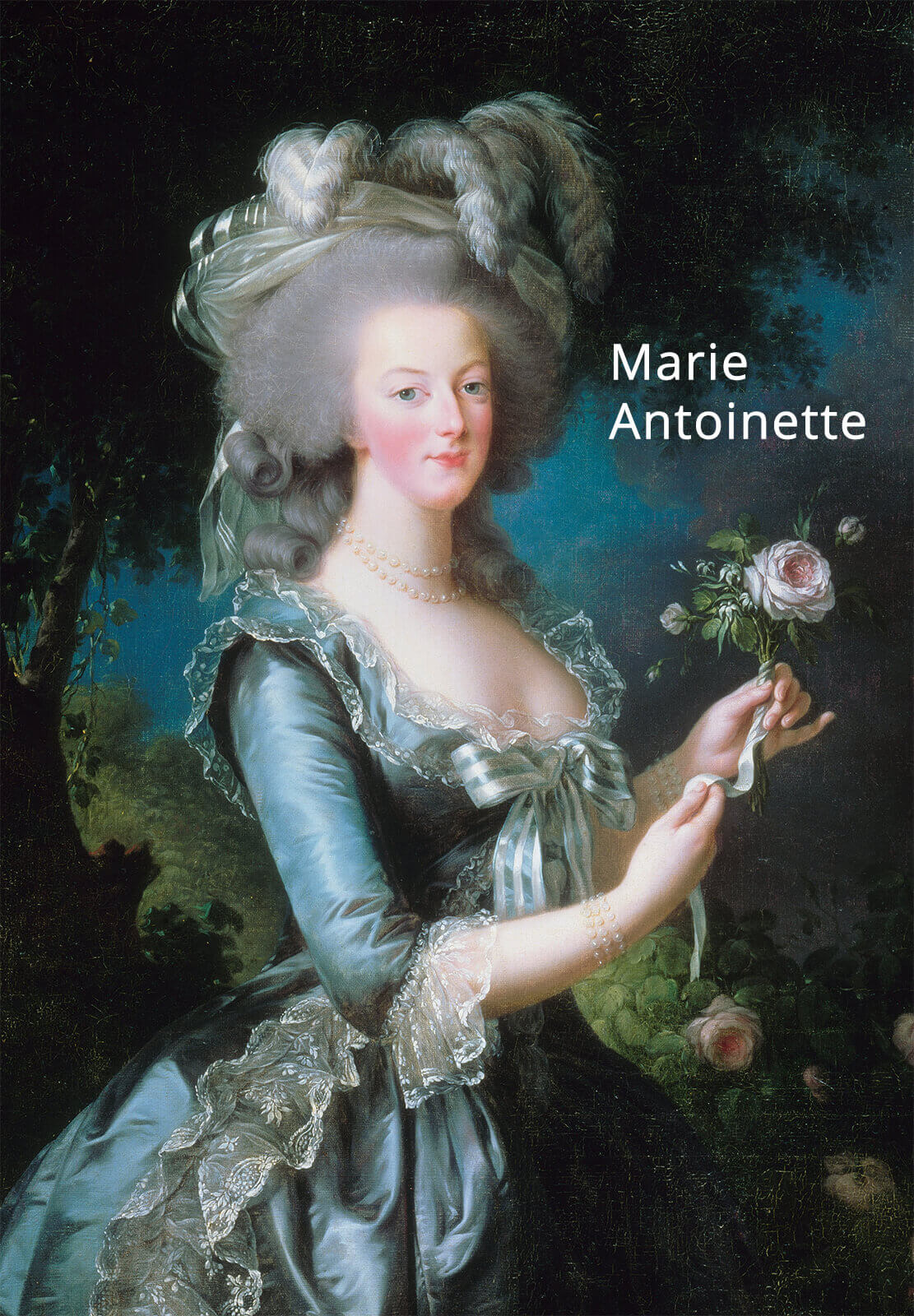 Chateau de Versailles: Marie Antoinette


"Back in 1623, Louis XIII – father of Louis XIV – built a 'hunting lodge, a little gentleman's chateau' of brick, stone, and slate at Versailles." In 1682, after years of additional construction, Versailles became the official residence of the Louis XIV and the Court of France. In 1770, fourteen-year old Marie Antoinette arrived at Versailles from her native Vienna to marry the French Crown Prince. This single illustrated page tells the story of her life at Versailles, with links to many additional pages within the Versailles site.
Ducksters: Marie Antoinette


"According to one popular story, when Marie was asked what the people should do when they had no bread to eat, Marie replied 'Let them eat cake.' While this story is most likely not true, it was stories and gossip like this about the queen and king that caused the people to revolt in the French Revolution." Visit Ducksters for a video about Marie Antoinette and a timeline of the French Revolution.
History.com: 10 Things You May Not Know About Marie Antoinette


Did you know an American city was named after Marie Antoinette? It is Marietta, Ohio, situated at the confluence of the Muskingum and Ohio Rivers. A group of American Revolutionary veterans named the city in 1788, to honor France, who had assisted them in the War of Independence. Visit this History.com article to learn nine more obscure facts, and then follow the red Marie Antoinette link at the bottom of the page for more.
… Click to continue to Marie Antoinette
Printables Club Members Also Get …
Surfnetkids Printables Club Members also get the following printables to use in the classroom, the computer lab, the school library, or to send home with students:
Marie Antoinette Printable
Printable Marie Antoinette Word Search
Marie Antoinette Wikipedia Printable
Marie Antoinette Quiz and Worksheet
French Revolution Printable
*** Are you curious? Get your own ten-day trial membership:
https://www.surfnetkids.com/printables-club/
Related Games
Marie Antoinette Quiz
Marie Antoinette Word Search
Quote of the Week
"Take time to deliberate, but when the time for action has arrived, stop thinking and go in." ~~ Napoleon Bonaparte ~~ (August 15,1769 – May 5,1821) French Emperor from 1804 to 1815. Napoleon became Emperor shortly after the French Revolution. You can read more quotes from him by clicking this link.
Surfing the Calendar
British Black History Month
October
International Dinosaur Month
October
Bullying Prevention Month
October
Diversity Awareness Month
October
National Book Month
October
National Cyber Security Month
October
National Dental Hygiene Month
October
Adopt a Shelter Dog Month
October
National Popcorn Month
October
National Stamp Collecting Month
October
Computer Learning Month
October
John Adams' Birthday
Oct 30, 1735
Captain Thomas Preston Acquitted in Boston Massacre Trial
Oct 30, 1770
Harry Houdini's Death
Oct 31, 1926
Halloween Recipes
Oct 31, 2017
Halloween Costumes
Oct 31, 2017
Halloween Pumpkin Carving
Oct 31, 2017
Halloween Fun
Oct 31, 2017
National Magic Day
Oct 31, 2017
American Indian Heritage Month
November
Aviation History Month
November
President First Occupies the White House
Nov 1, 1800
Alfred Wegener's (the Father of Plate Tectonics) Birthday
Nov 1, 1880
National Authors Day
Nov 1, 2017
Day of the Dead
Nov 1-2, 2017
Daniel Boone's Birthday
Nov 2, 1734