Dear Reader,
Although we're not in the fire zone this time around (like we were seven years ago), it's still stressful to see the fires raging so close to family and friends. It looks like the fireman have gained the upper hand. Thank goodness for real-life heroes.
Happy Hanukkah to all my Jewish readers! I have a counter full of potatoes, onions, and apples, and I'll be making latkes and applesauce on Thursday. For more on Hanukkah (including this year's Hanukkah videos), visit Hanukkah Fun.
See ya on the Net,
Barbara J. Feldman
"Surfing the Net with Kids"
https://www.surfnetkids.com

Christmas Crafts
https://www.surfnetkids.com/resources/christmas-crafts/
Christmas Crafts Printable(** for Premium Members only)
https://www.surfnetkids.com/printables/files/printables-club/christmas-crafts.pdf
"Tis the season to be jolly." And Christmas crafts certainly add to the season's jolliness, don't you think? This week's website picks showcase Christmas craft projects for kids of all ages.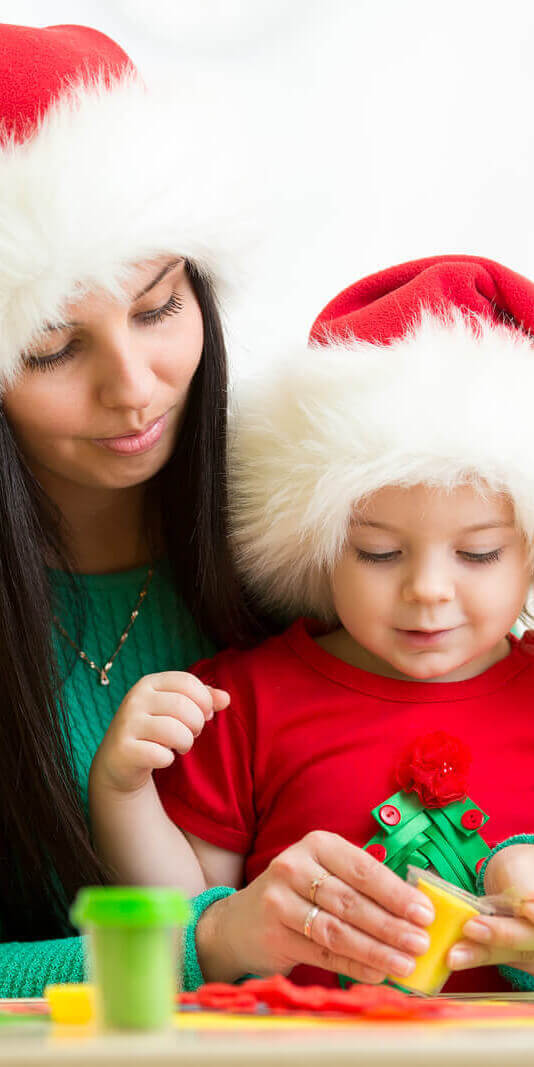 All Free Crafts: Christmas


With more than 150 original Christmas crafts, All Free Crafts is quite a find. Organized into six categories (such as Santa Crafts, Light Bulb Crafts and Easy Tree Trims) many of the projects focus on using recycled household items, and all have photos of the finished project. Other featured holidays include Valentines Day, Mother's Day, and Halloween.
All Kids Network: Kids Christmas Crafts


"All of these Christmas themed crafts were made in our own home so we know that they are fun and child-friendly. So light a fire in the fireplace, make some hot cocoa, put on your favorite holiday movie and gather the family around the table to make some of our great kids Christmas crafts!" This Christmas page has a couple dozen projects, with links to printable worksheets, coloring pages, and mazes in the right-hand column.
Busy Bee Kids Crafts: Christmas Crafts for Kids


"This Christmas why not create a Posable Reindeer, make your own homemade Christmas Ornaments with our Salt Dough Recipe, or design your own Winter Window card for a special homemade teacher gift?" Visit Busy Bee Kids Crafts for three dozen illustrated craft projects (for ages two and up) and last, but not least, a whole slew of Christmas printables including coloring pages, word search puzzles and dot-to-dots.
… Click to continue to Christmas Crafts
Printables Club Members Also Get …
Surfnetkids Printables Club Members also get the following printables to use in the classroom, the computer lab, the school library, or to send home with students:
Christmas Crafts Printable
Christmas Songs Printable
Gingerbread Houses Printable
*** Are you curious? Get your own ten-day trial membership:
https://www.surfnetkids.com/printables-club/
Related Games
Christmas Games
Christmas Coloring Pages
Quote of the Week
"Creativity is allowing oneself to make mistakes. Art is knowing which ones to keep." ~~ Scott Adams ~~ (b. June 8, 1957) Dilbert cartoonist, satirist. Click this link to read more quotes about art.
Surfing the Calendar
International Calendar Awareness Month
December
Universal Human Rights Month
December
Game of Bingo Created by Edwin S. Lowe
Dec, 1929
Geminids Meteor Shower
Dec 13-14, 2017
Bill of Rights Anniversary (Celebrated as Bill of Rights Day)
Dec 15, 1791
Ludwig von Beethoven's Birthday
Dec 16, 1770
Boston Tea Party
Dec 16, 1773
Beatrix Potter self-published "The Tale of Peter Rabbit"
Dec 16, 1901
Jane Austen's Birthday
Dec 16, 1775
Wright Brother's First Flight
Dec 17, 1903
Slavery Abolished by 13th Amendment
Dec 18, 1865
Carter G. Woodson's Birthday
Dec 19, 1875
France Transfers Louisiana Territory to U.S.
Dec 20, 1803
Sacagawea Dies
Dec 20, 1812
U.S. Supreme Court Declares Segregated Bus Seating Illegal
Dec 20, 1956
Anniversary of Establishment of Poet Laureate
Dec 20, 1985
Anniversary of Pilgrim Landing
Dec 21, 1620
Anniversary of First Crossword Puzzle
Dec 21, 1913