Dear Reader,
Shalom from Israel! My husband and I are here to celebrate Israel's 70th anniversary. I'll be posting pictures on Instagram and Facebook from time to time, so please follow me and join the adventure.
Happy 275th birthday to Thomas Jefferson! Jefferson shares his birthday month with Hans Christian Andersen, Booker T. Washington, and Leonardo da Vinci. For more April birthdays, holidays, and anniversaries, visit the Surfnetkids Calendar.
See ya on the Net,
Barbara J. Feldman
"Surfing the Net with Kids"
https://www.surfnetkids.com

Thomas Jefferson
https://www.surfnetkids.com/resources/thomas-jefferson/
Thomas Jefferson Printable(** for Premium Members only)
https://www.surfnetkids.com/printables/files/printables-club/thomas-jefferson.pdf
Born on April 13, 1743, Thomas Jefferson is best remembered as the author of the Declaration of Independence. But Jefferson's interests and talents covered an amazing range. He was also a two-term president, diplomat, architect, violinist, inventor and a founder of the Democratic Party.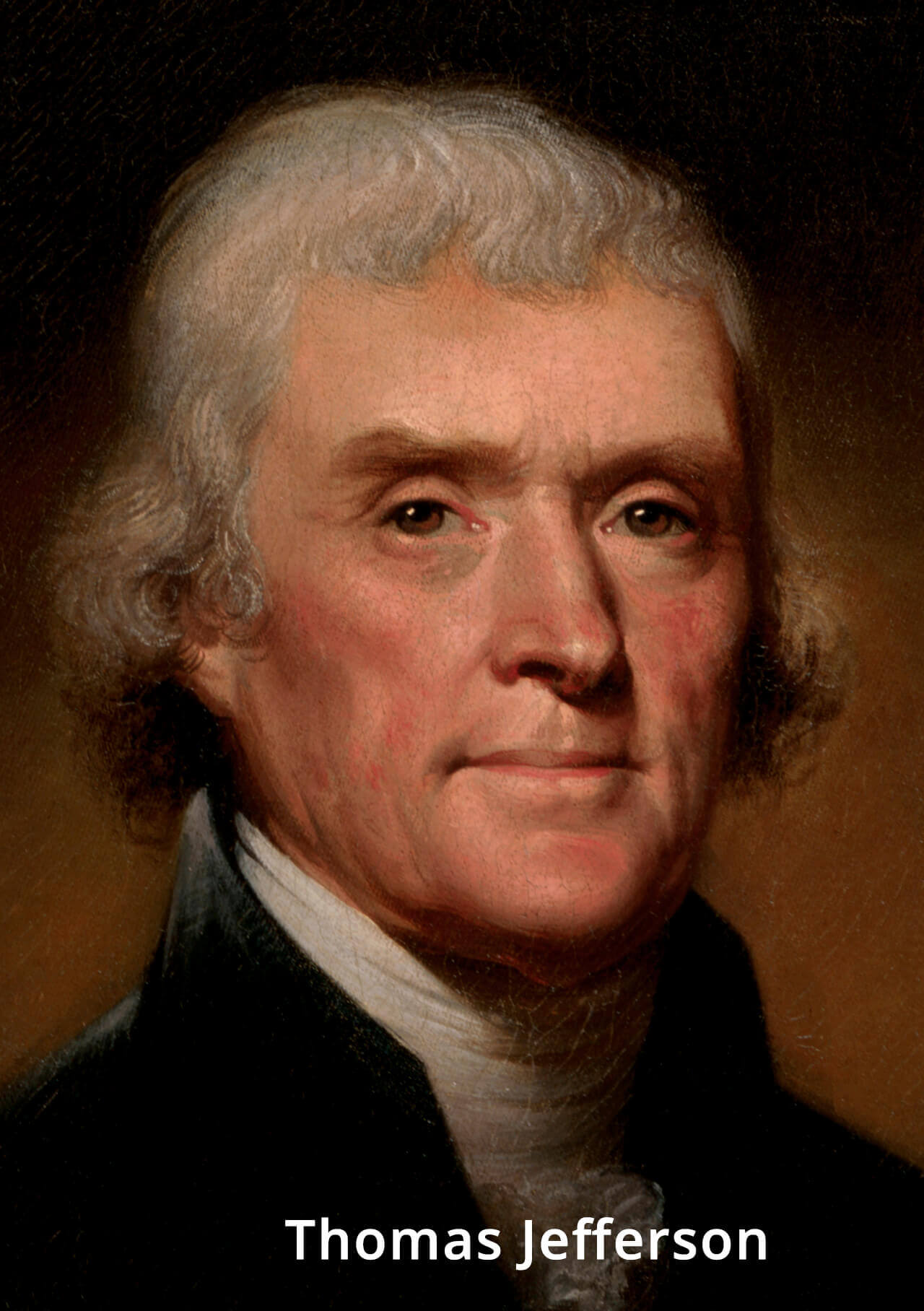 History.com: Thomas Jefferson


History.com's Thomas Jefferson exhibit is part of their American Presidents series, and my multimedia pick of the day. Highlights include an eight-part biography (from Early Life to Notable Staff), a timeline, an image gallery, and transcripts of his two inaugural speeches. My favorite clicks are found in Video Gallery and Quiz. "Who did not help draft the Declaration of Independence: George Washington, John Adams, Thomas Jefferson, or Benjamin Franklin?"
UVA: Miller Center: Thomas Jefferson


"Americans celebrate Jefferson's election to the presidency in 1801 for setting the great precedent of the peaceful transfer of power between rival political parties. That selective memory, however, slights the nation's peril and constitutional crisis in early 1801, when the incumbent Federalists risked plunging the nation into civil war rather than surrender power to a despised opponent." This University of Virginia site for high-school students and grownups is chock-full of insightful analysis of Jefferson's life and accomplishments.
Monticello


Jefferson's first use of the name "Monticello" for his Virginia plantation appears in his August 3, 1767 Garden Book entry: "inoculated common cherry buds into stocks of large kind at Monticello." In 1809, Jefferson retired from politics and returned to Monticello for a life of family, reading, writing, farming, entertaining, science and philanthropy. What was life like back then? Find out by joining Jefferson on a typical (but virtual) Monticello day (look in the Jefferson sub-menu). Be sure to also visit About Us/Special Projects, where you'll find "Getting Word," an online exhibit exploring the oral history of the Monticello slaves, and a variety of lesson plans.
… Click to continue to Thomas Jefferson
Printables Club Members Also Get …
Surfnetkids Printables Club Members also get the following printables to use in the classroom, the computer lab, the school library, or to send home with students:
Thomas Jefferson Printable
Thomas Jefferson Wikipedia Printable
Thomas Jefferson Quiz and Worksheet
Declaration of Independence Printable
American Revolution Printable
Louisiana Purchase Printable
*** Are you curious? Get your own ten-day trial membership:
https://www.surfnetkids.com/printables-club/
Related Games
Thomas Jefferson Quiz
Thomas Jefferson Coloring Page
Quote of the Week
"In matters of style, swim with the current. In matters of principle, stand like a rock." ~~ Thomas Jefferson ~~ (April 13, 1743 – July 4, 1826) American third U.S. President. Find more quotes about character by clicking this link.
Surfing the Calendar
National Kite Month
April
National Frog Month
April
National Garden Month
April
Distracted Driving Awareness Month
April
Financial Literacy Month
April
California Earthquake Preparedness Month
April
National Humor Month
April
National Mathematics Education Month
April
National Poetry Month
April
Civil War Ended
Apr 9, 1865
Jumbo the Elephant Arrives in US
Apr 9, 1882
Safety Pin Patented
Apr 10, 1848
Spain Cedes Gibraltar to Great Britain
Apr 11, 1713
Civil War Begins with Confederate Attack on Fort Sumter
Apr 12, 1861
Jonas Salk's Polio Vaccine Declared Safe and Effective
Apr 12, 1955
First Space Shuttle Launch
Apr 12, 1981
Holocaust Memorial Day (Yom HaShoah)
Apr 12, 2018
Thomas Jefferson's Birthday
Apr 13, 1743
Alfred Butts' (Inventor of Scrabble) Birthday
Apr 13, 1899
Leonardo da Vinci's Birthday
Apr 15, 1452
Assassination of Abraham Lincoln
Apr 15, 1865
Titanic Disaster
Apr 15, 1912
National Volunteer Week
April 15-21, 2018
Paul Revere's Midnight Ride
Apr 18, 1775