Dear Reader,
Have you ever bought shoes online? I have bought many pairs of shoes online, despite having hard-to-fit feet. Sometimes, shoes simply follow me around the Internet (this type of advertising is called retargeting) until I simply give in and buy them. Other times I have bought shoes that simply showed up ONCE as an ad on Facebook because they were exactly what I wanted! This type of personalized advertising is powered by little text files called cookies.
I'm okay with shoe companies targeting me with shoe ads. How about you? Well, for you it may be ads for ties, or purses, or ???
This sort of advertising is now heavily regulated by the European Union, which recently implemented a legislation called GDPR. Nearly every website on the entire Internet will be affected by this new law. Have you noticed an avalanche of new privacy policy emails in your inbox? That is why. Although the law is a bit complicated to decipher, I think that in the long run this will be good for the Internet as a whole.
I will be modifying my Surfnetkids Privacy Policy to be more explicit about how I use your email address (I use it send this newsletter) and how my sites use cookies (I use them to serve advertisements). And if you access my site from the European Union, you will NOT see any ads that are personalized for you. So if you've been on the fence about a pair of shoes that keeps following you around the Internet, sorry, but I can no longer help you with that decision!
See ya on the Net,
Barbara J. Feldman
"Surfing the Net with Kids"
https://www.surfnetkids.com

Flag Day
https://www.surfnetkids.com/resources/flag-day/
Flag Day Printable(** for Premium Members only)
https://www.surfnetkids.com/printables/files/printables-club/flag_day.pdf
With roots in the nineteenth century, June 14th wasn't officially established as Flag Day until May 30, 1916, when President Woodrow Wilson issued a proclamation. It's celebration continued in various communities for many years, but it didn't really take off until August 3, 1949 when President Harry Truman signed an Act of Congress designating it National Flag Day.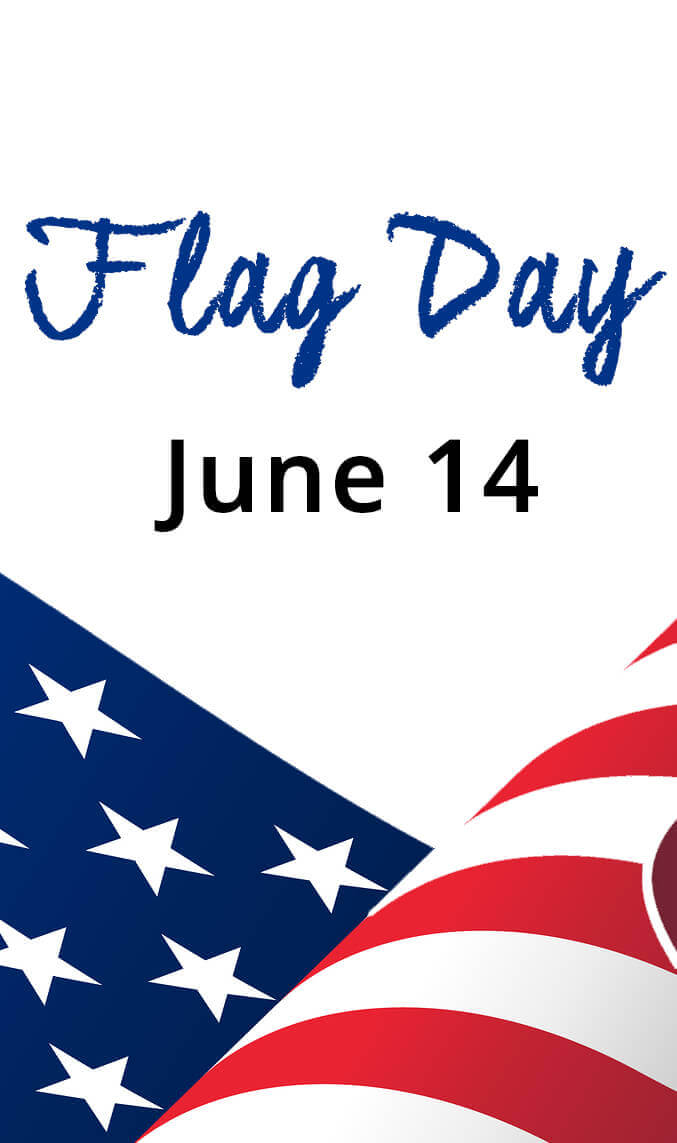 Apples 4 the Teacher: Flag Day Activities for Kids


Along with a short history of the holiday, Apples 4 Teachers Flag Day Activities include interactive flag coloring, printable patriotic poems, printable short stories, and articles about flag etiquette and how to recite the Pledge of Allegiance. For additional activity ideas, visit related patriotic holidays Memorial Day, Fourth of July and Veterans' Day.
Enchanted Learning: US Flag Day Crafts


For Flag Day, Enchanted Learning offers dozens of patriotic crafts for preschool, kindergarten, and early elementary ages. All can be made with common craft supplies, such as paper, scissors, glue, string, pencils and Popsicle sticks. Projects that caught my eye include a flag-themed wind sock, a patriotic pinwheel, and a flag pebble. Some of the printable activities are only available for paid members.
Library of Congress: Today in History: June 14


"To date, there have been twenty-seven official versions of the flag, but the arrangement of the stars varied according to the flag-makers' preferences until 1912 when President Taft standardized the then-new flag's forty-eight stars into six rows of eight." Visit the Library of Congress to learn about the history of Flag Day, and the history of the American flag.
… Click to continue to Flag Day
Printables Club Members Also Get …
Surfnetkids Printables Club Members also get the following printables to use in the classroom, the computer lab, the school library, or to send home with students:
Flag Day Printable
Flag Day Wikipedia Printable
Printable History of the American Flag Quiz
Printable American Flag Word Search
Pledge of Allegiance Printable
Declaration of Independence Printable
*** Are you curious? Get your own ten-day trial membership:
https://www.surfnetkids.com/printables-club/
Related Games
American Flag Jigsaw
History of the American Flag Quiz
American Flag Word Search
Quote of the Week
"A pessimist is one who makes difficulties of his opportunities and an optimist is one who makes opportunities of his difficulties." ~~ Harry S. Truman ~~ (May 8, 1884 – December 26, 1972) 33rd President of the United States. Find more Harry S. Truman resources by clicking this link.
Surfing the Calendar
National Physical Fitness and Sports Month
May
National Youth Traffic Safety Month
May
National Flower Month
May
Sudoku First Published as Number Place in Dell Puzzle Magazine
May, 1979
National Backyard Games Week
May 21-28, 2018
Most Powerful Earthquake of the 20th Century Struck Chile
May 22, 1960
Margaret Wise Brown's Birthday
May 23, 1910
World Turtle Day
May 23, 2018
Cellophane Tape Patented
May 27, 1930
National Spelling Bee Week
May 27 – June 1, 2018
Golden Gate Bridge Opens
May 27, 1937
Sojourner Truth Gives "Ain't I Woman?" Speech
May 28-29, 1851
Memorial Day
May 28, 2018
John F. Kennedy's Birthday
May 29, 1917
First Daily American Newspaper Published
May 30, 1783
President Woodrow Wilson Proclaims June 14 Flag Day
May 30, 1916
First US copryight law passed
May 31, 1790
Walt Whitman's Birthday
May 31, 1819
Mark Felt Reveals Himself as Watergate's Deep Throat
May 31, 2005