Dear Reader,
Although some prefer to keep their age a secret, I'm proud to announce that I am turning 65 in a few days.
For my birthday this year, I'm asking for donations to Save a Child's Heart Foundation US, Inc. I'm only turning 65 ONCE, and I want this BIG celebration to be a blessing to the world.
I've chosen this nonprofit because their international mission means a lot to me, and I hope you'll consider contributing as a way to celebrate with me. Every little bit will help me reach my lofty goal.
Since 1995, Israel-based Save a Child's Heart has treated more than 4,500 children suffering from congenital and rheumatic heart disease. The annual number of children they treat has grown dramatically from 48 cases in 1996 to 363 in 2017.
Although the doctors donate their time, it still takes about $15,000 to save one life. Wouldn't it be amazing to help save a child's life today?
I'd be thrilled if you would join me. Any amount, no matter the size, will be wildly appreciated.
Click here to learn more about my birthday fundraiser.
See ya on the Net,
Barbara J. Feldman
"Surfing the Net with Kids"
https://www.surfnetkids.com

Betsy Ross
https://www.surfnetkids.com/resources/betsy-ross/
Betsy Ross Printable(** for Premium Members only)
https://www.surfnetkids.com/printables/files/printables-club/betsy_ross.pdf
Many people believe that General George Washington visited seamstress Betsy Ross in June, 1776 to ask her to sew a stars-and-stripes flag that would become the first official flag of the new country. The story continues that Ross convinced Washington to use five-pointed stars, instead of the six-pointed stars that he favored. Historians, however, don't believe any of this, and explain that the Betsy Ross myth began one-hundred years after the Revolutionary War.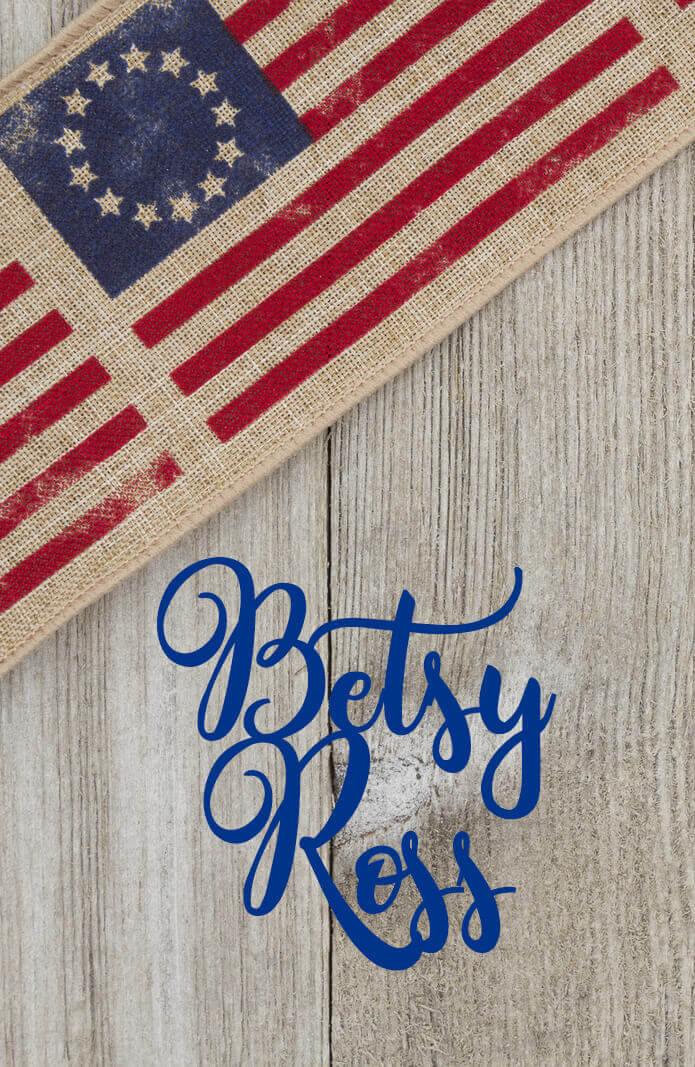 Betsy Ross House: History


Now a museum, the Betsy Ross House in Philadelphia is the house where Ross is purported to have made her famous flag. Visit the virtual museum to learn about The Woman, The House, and The Flag. "The Betsy Ross story was brought to public attention in 1870 by her grandson, William Canby, in a speech he made to the Historical Society of Pennsylvania. Canby and other members of Betsy's family signed sworn affidavits stating that they heard the story of the making of the first flag from Betsy's own mouth."
Common Place: How Betsy Ross Became Famous


Common Place is a site exploring early American history that calls itself "a bit friendlier than a scholarly journal, a bit more scholarly than a popular magazine." This illustrated article by Harvard history professor Laurel Thatcher Ulrich explores the oral tradition that made Betsy Ross famous. He explores why Americans have become so enamored with her story, despite the skepticism of historians. "To the general public, details about the flag are unimportant. It is Betsy they care about."
Revolutionary War Archives: Betsy Ross


While admitting that historians agree that there are no primary sources to support the Ross tale, the Revolutionary War Archives present the "overwhelming circumstantial evidence in support of Betsy." Click on over for a Betsy Ross biography ("Betsy's Great-Grandfather, Andrew Griscom, migrated to New Jersey and then Philadelphia in 1680."), the story of the Betsy Ross flag, and a pro and con presentation of the "Did Betsy Ross sew the first American flag?" debate.
… Click to continue to Betsy Ross
Printables Club Members Also Get …
Surfnetkids Printables Club Members also get the following printables to use in the classroom, the computer lab, the school library, or to send home with students:
Betsy Ross Printable
Betsy Ross Wikipedia Printable
Betsy Ross Quiz and Worksheet
American Flag Printable
American Revolution Printable
Thirteen Colonies Printable
*** Are you curious? Get your own ten-day trial membership:
https://www.surfnetkids.com/printables-club/
Related Games
Betsy Ross Flag Jigsaw
Betsy Ross Quiz
Quote of the Week
"And the star-spangled banner in triumph shall wave o'er the land of the free and the home of the brave!" ~~ Francis Scott Key ~~ (August 1, 1779 – January 11, 1843) American lawyer and amateur poet known for writing the lyrics of the "Star-Spangled Banner." Click this link to peruse the selection of quotes about freedom at Lightafire.com.
Surfing the Calendar
National Physical Fitness and Sports Month
May
National Youth Traffic Safety Month
May
National Flower Month
May
Sudoku First Published as Number Place in Dell Puzzle Magazine
May, 1979
Cellophane Tape Patented
May 27, 1930
National Spelling Bee Week
May 27 – June 1, 2018
Golden Gate Bridge Opens
May 27, 1937
Sojourner Truth Gives "Ain't I Woman?" Speech
May 28-29, 1851
Memorial Day
May 28, 2018
John F. Kennedy's Birthday
May 29, 1917
First Daily American Newspaper Published
May 30, 1783
President Woodrow Wilson Proclaims June 14 Flag Day
May 30, 1916
First US copryight law passed
May 31, 1790
Walt Whitman's Birthday
May 31, 1819
Mark Felt Reveals Himself as Watergate's Deep Throat
May 31, 2005
Adopt-a-Shelter-Cat Month
June
National Rose Month
June
Cancer From the Sun Month
June
Dairy Month
June