Dear Reader,
Happy Hanukkah to all who celebrate it! Click here for my Hanukkah Fun website, which features my popular printable Hanukkah Fun Coloring book. Raise your hand if you celebrate with latkes, jelly donuts, or both!
See ya on the Net,
Barbara J. Feldman
"Surfing the Net with Kids"
https://www.surfnetkids.com

Christmas Songs
https://www.surfnetkids.com/resources/christmas-songs/
Christmas Songs Printable(** for Premium Members only)
https://www.surfnetkids.com/printables/files/printables-club/christmas_songs.pdf
Covering the gamut from traditional Christmas carols to pop holiday music, these Christmas sites include printable lyrics, music trivia, and streaming radio stations. May your holiday season be joyful and filled with music.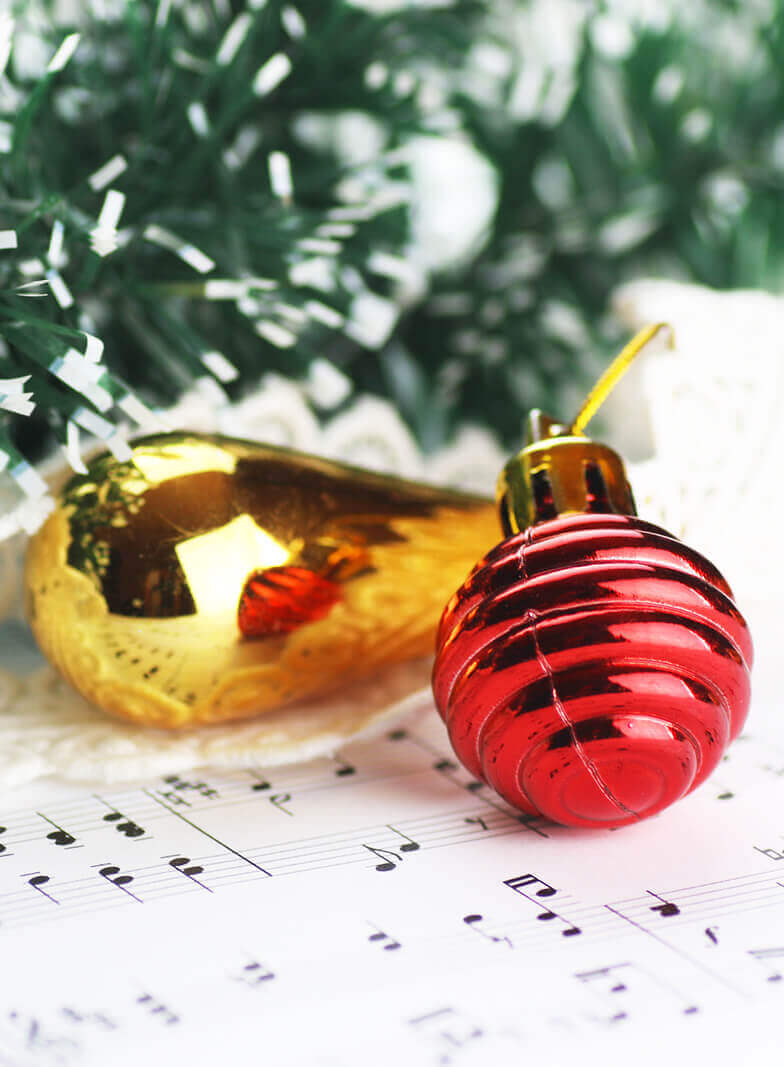 Christmas Songs


Calling itself "the most comprehensive Christmas song resource on the web," Christmas Songs includes Christmas music trivia (with six interactive quizzes), links to sites with free Christmas sheet music, lots of printable song lyrics, and lists of top-selling Christmas CDs. "Jingle Bells is the most popular of all Christmas songs, but did you know it hasn't always been associated with Christmas? The song was written by James Lord Pierpont and was copyrighted on September 16, 1857 with the title 'One Horse Open Sleigh.'"
Pandora: Christmas


With 60 million listeners, Pandora's Christmas radio station is one of its most popular. The "Christmas [station] rims your yuletide with an extensive mix of traditional holiday favorites. Listen here to play those timeless Christmas carols spanning the decades (and genres) from a variety of artists."
ThoughtCo: Christmas Song Chords and Lyrics


"It's never too early to prepare for Christmas song sing-a-longs." And to help in that endeavor, ThoughtCo guitar guru Dan Cross brings us an archive of printable Christmas carols with lyrics and guitar chords. This page is full of kid-friendly songs ("All I Want For Christmas" and "Rudolph the Red-Nosed Reindeer) but for more traditional fare, follow the "complete Christmas Carol index" link.
… Click to continue to Christmas Songs
Printables Club Members Also Get …
Surfnetkids Printables Club Members also get the following printables to use in the classroom, the computer lab, the school library, or to send home with students:
Christmas Songs Printable
Christmas Crafts Printable
Kid-Friendly Christmas Cookies Printable
*** Are you curious? Get your own ten-day trial membership:
https://www.surfnetkids.com/printables-club/
Related Games
Christmas Song Trivia
Christmas and Hanukkah Games
Christmas Coloring Pages
Christmas Trivia
Quote of the Week
"I don't know anything about music. In my line you don't have to." ~~ Elvis Presley ~~ (January 8, 1935 – August 16, 1977) American rock-n-roll icon. Don't have a blue Christmas, check out more quotes from Elvis Presley by clicking this link.
Surfing the Calendar
International Calendar Awareness Month
December
Universal Human Rights Month
December
Game of Bingo Created by Edwin S. Lowe
Dec, 1929
Computer Science Education Week
Dec 3-9, 2018
Hour of Code (Computer Science Education Week)
Dec 3-9, 2018
National Cookie Day
Dec 4, 2018
Walt Disney's Birthday
Dec 5, 1901
Montgomery Bus Boycott
Dec 5, 1955
Parthenon Day
Dec 5, 1997
Thirteenth Amendment to US Constitution Ratified
Dec 6, 1865
Ira Gershwin's Birthday
Dec 6, 1896
Pearl Harbor Attacked by Japan
Dec 7, 1941
John Lennon Murdered
Dec 8, 1980
Computer Mouse Developed
Dec 9, 1968
Admiral Grace Hopper's Birthday
Dec 9, 1906
Emily Dickinson's Birthday
Dec 10, 1830
Human Rights Day
Dec 10, 2018
Nobel Prize Award Ceremony
Dec 10, 2018