Dear Reader,
I'll be taking the next two weeks off. No travel plans this year, just a few weeks to slow down the pace. Wishing you a very happy holiday. See you next year!
See ya on the Net,
Barbara J. Feldman
"Surfing the Net with Kids"
https://www.surfnetkids.com

Christmas Printables
https://www.surfnetkids.com/resources/christmas-printables/
Christmas Printables Printable(** for Premium Members only)
https://www.surfnetkids.com/printables/files/printables-club/christmas-printables.pdf
Ho, ho, ho! 'Tis the season for printable Christmas coloring pages, puzzles, and activities to keep all the little hands busy.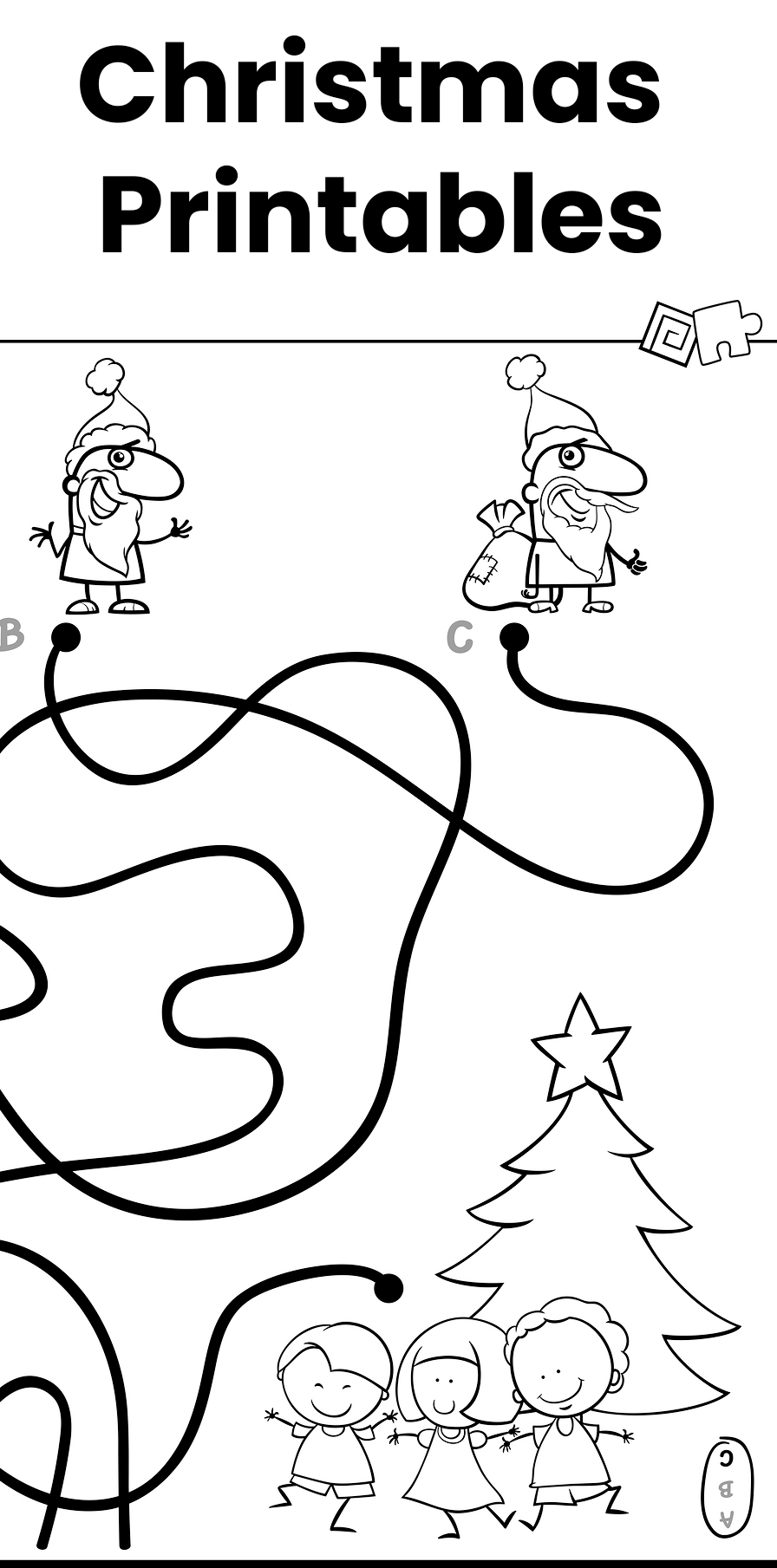 Coloring Book: Christmas


This is a huge collection of free printable coloring pages. Just choose your favorites, and print. For my printer, I needed to specify minimum or no margins in order to get the image to fit on one page. If you have a similar problem, just look for the margin settings before printing.
DLTK: Christmas Printables


With mini-books, jigsaw puzzles, name tags, greeting cards, gift tags, and custom coupons, DLTK is my Christmas Printables pick of the week! Be sure to explore the Worksheets section, as it includes word scrambles, writing prompts, crossword puzzles, mazes, word searches and more.
Pinterest: Christmas Worksheets & Printables for Kids


Pinner Lauren Hill has done a great job collecting over 240 links to Christmas Printables. Her Christmas-themed board includes word problems, color-by-numbers, hidden pictures, match games and coloring pages.
… Click to continue to Christmas Printables
Printables Club Members Also Get …
Surfnetkids Printables Club Members also get the following printables to use in the classroom, the computer lab, the school library, or to send home with students:
Christmas Printables Printable
Christmas Crafts Printable
*** Are you curious? Get your own ten-day trial membership:
https://www.surfnetkids.com/printables-club/
Related Games
Quote of the Week
"When something is such a creative medium as the web, the limits to it are our imagination." ~~ Tim Berners-Lee ~~ (b. June 8, 1955) British computer scientist known for inventing the World Wide Web. Read more Tim Berners-Lee quotes here.
Surfing the Calendar
International Calendar Awareness Month
December
Universal Human Rights Month
December
Game of Bingo Created by Edwin S. Lowe
Dec, 1929
Wright Brother's First Flight
Dec 17, 1903
Slavery Abolished by 13th Amendment
Dec 18, 1865
Carter G. Woodson's Birthday
Dec 19, 1875
France Transfers Louisiana Territory to U.S.
Dec 20, 1803
Sacagawea Dies
Dec 20, 1812
U.S. Supreme Court Declares Segregated Bus Seating Illegal
Dec 20, 1956
Anniversary of Establishment of Poet Laureate
Dec 20, 1985
Anniversary of Pilgrim Landing
Dec 21, 1620
Anniversary of First Crossword Puzzle
Dec 21, 1913
Winter Solstice
Dec 21, 2018
Winter Begins
Dec 21, 2018
First Gorilla Born in Captivity
Dec 22, 1956
Federal Reserve Act Establishes Federal Reserve Banks
Dec 23, 1913
Stephenie Meyer's Birthday
Dec 24, 1973
Battle of New Orleans Began
Dec 24, 1814