Dear Reader,
Roses are red, violets are blue, I couldn't do this if it weren't for you! Thank you for sharing this adventure with me. Wishing you an early, but happy Valentine's Day!
See ya on the Net,
Barbara J. Feldman
"Surfing the Net with Kids"
https://www.surfnetkids.com

Valentine's Day Crafts
https://www.surfnetkids.com/resources/valentines-day-crafts/
Valentine's Day Crafts Printable(** for Premium Members only)
https://www.surfnetkids.com/printables/files/printables-club/valentines-day-crafts.pdf
Whether you are in charge of a whole classroom, an entire Brownie troop, or just one child, you are sure to find the perfect Valentine's Day activity at today's crop of websites. Although some of these projects will require a trip to the craft store, many can be made with paper, scissors, glue, paint and other supplies you may already have handy. Happy Valentine's Day! Will you be mine?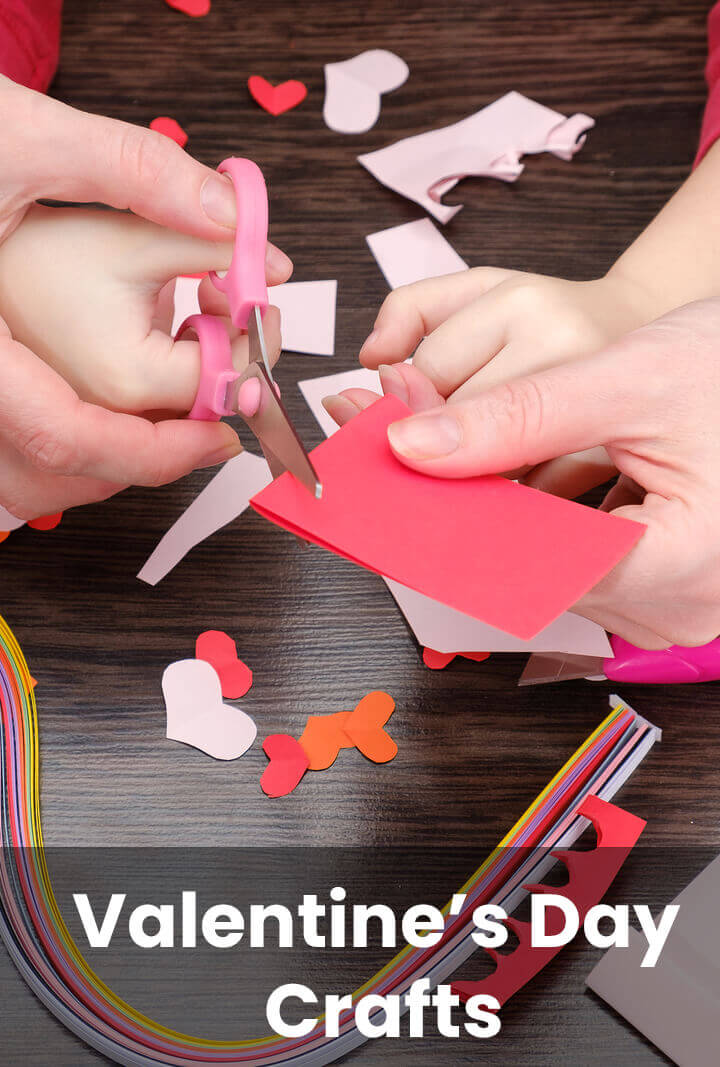 All Free Crafts: Valentine Crafts


The Valentine ideas from All Free Crafts are the perfect combination of easy, inexpensive and creative, and they don't stop with kids crafts. They also include Valentine crafts for grownups, recipes for romantic dinners, and tips on romancing your spouse. My favorites from the kids section include Painted Rock Refrigerator Magnets, a Valentine Candy Dish (made with salt clay) and a Valentine Keepsake Scroll with hand-print roses. All the crafts are illustrated with photographs, making it easier to decide which ones you want to try.
Childfun: Valentine's Day Arts & Crafts for Kids


"You have come to the right place if you are looking for fun, engaging and exciting Valentine's day arts and crafts to do with toddlers, preschoolers and kindergartners. All our activities are available at no cost and are free to print and share."
Disney Family: Valentine's Day Crafts


The Valentine Craft selection at Disney Family is full of unique ideas with large photos and well-written instructions. Elsewhere on the site, you'll find ideas for Valentine's Day parties, Valentine cookie recipes, and craft ideas for the rest of the year.
… Click to continue to Valentine's Day Crafts
Printables Club Members Also Get …
Surfnetkids Printables Club Members also get the following printables to use in the classroom, the computer lab, the school library, or to send home with students:
Valentine's Day Crafts Printable
Valentine's Day Cards Printable
Valentine's Day Quotes Printable
Valentine's Day Poems Printable
*** Are you curious? Get your own ten-day trial membership:
https://www.surfnetkids.com/printables-club/
Related Games
Quote of the Week
"If you haven't any charity in your heart, you have the worst kind of heart trouble." ~~ Bob Hope ~~ (May 29, 1903 – July 27, 2003) American actor and comedian. Check out more quotes about charity here: https://www.lightafire.com/quotations/charity/.
Surfing the Calendar
Financial Wellness Month
January
Jane Austen's "Pride and Prejudice" Published
Jan 28, 1813
Seven Dead in Challenger Space Shuttle Disaster
Jan 28, 1986
National Puzzle Day
Jan 29, 2019
Mahatma Gandhi Assassinated
Jan 30, 1948
Black History Month
February
Wild Bird Feeding Month
February
American Heart Month
February
Children's Dental Health Month
February
First Session of Supreme Court
Feb 1, 1790
Change Your Password Day
Feb 1, 2019
Digital Learning Day
Feb 1, 2019
Seven Dead in Columbia Space Shuttle Disaster
Feb 1, 2003
Sled Dogs Save Nome, AK
Feb 2, 1925
Judy Blume's Birthday
Feb 2, 1938
Groundhog Day
Feb 2, 2019