Dear Reader,
Harriet Tubman is a hero worth learning about for both Black History Month (February) and Women's History Month (March) … which reminded me that Surfnetkids has coloring pages for both celebrations. Here's Black History Month Coloring Pages, and here are Woman's History Month Coloring Pages.
See ya on the Net,
Barbara J. Feldman
"Surfing the Net with Kids"
https://www.surfnetkids.com

Harriet Tubman
https://www.surfnetkids.com/resources/harriet-tubman/
Harriet Tubman Printable(** for Premium Members only)
https://www.surfnetkids.com/printables/files/printables-club/harriet_tubman.pdf
In 2003, New York Governor George E. Pataki established March 10 as Harriet Tubman Day. Harriet Tubman was born a slave in 1820, but escaped north to freedom in 1849. Instead of enjoying her newfound freedom, however, she returned south nineteen times to rescue hundreds of others. Because of the number of black American slaves that Tubman lead to freedom, she is often called the Moses of her people.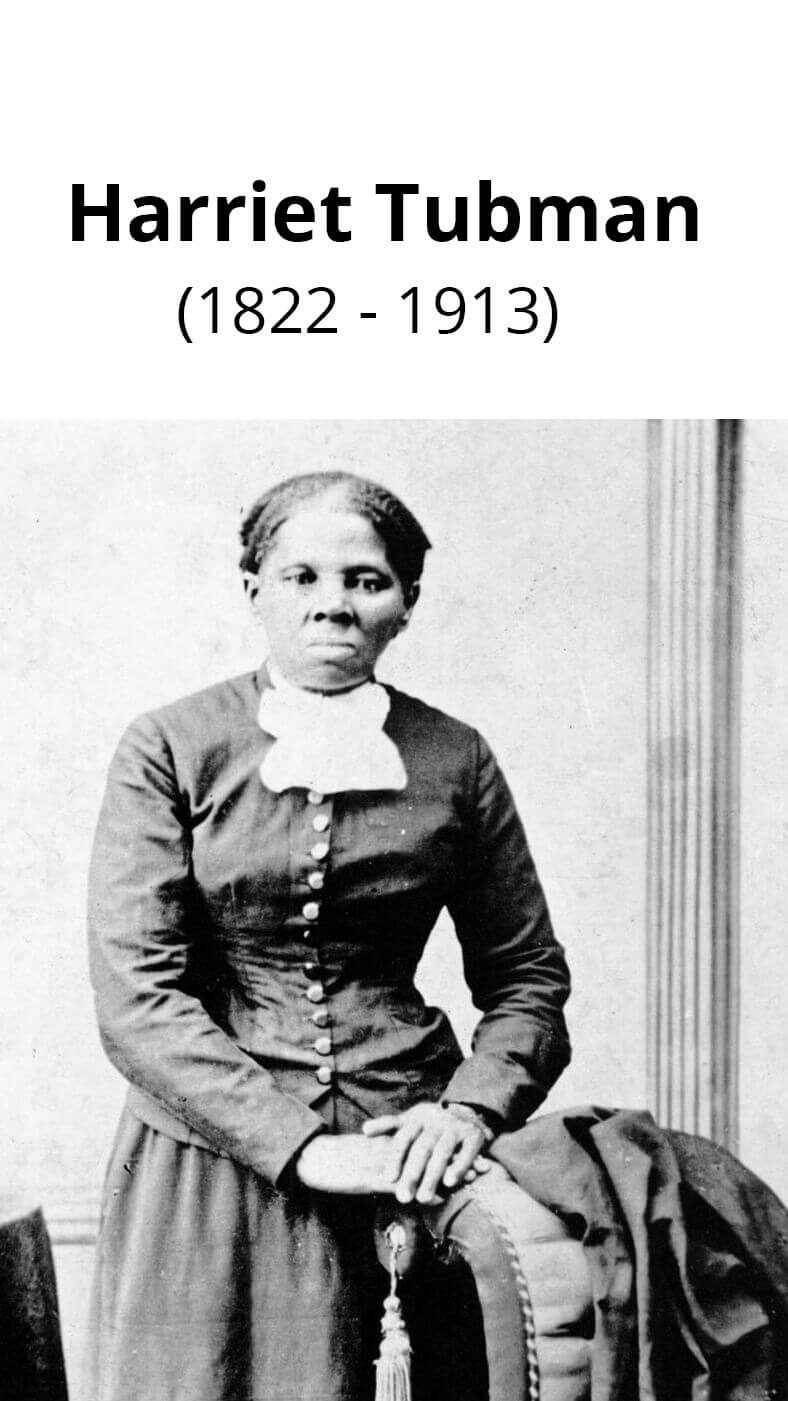 America's Library: Harriet Tubman


Published by the Library of Congress, America's Library is written for upper elementary and middle school students. Harriet Tubman's story is told with four articles about her childhood and her work as a conductor on the Underground Railroad. Other American heroes are listed in categories such as Activists & Reformers, Leaders & Statesmen Adventurers & Explorers.
Biography: Harriet Tubman


"In 1849, following a bout of illness and the death of her owner, Harriet Tubman decided to escape slavery in Maryland for Philadelphia. She feared that her family would be further severed and was concerned for her own fate as a sickly slave of low economic value."
Bound for the Promised Land: Harriet Tubman


In 2003, historian Kate Clifford Larson wrote the first non-juvenile Tubman biography published in nine decades. This site (for high-school students and adults) contains excerpts and photos from Larson's book "Bound For The Promised Land: Harriet Tubman, Portrait of an American Hero." It's a great resource for report writers who want to go beyond the basic material available in encyclopedias and at other sites.
… Click to continue to Harriet Tubman
Printables Club Members Also Get …
Surfnetkids Printables Club Members also get the following printables to use in the classroom, the computer lab, the school library, or to send home with students:
Harriet Tubman Printable
Printable Harriet Tubman Word Search
Harriet Tubman Wikipedia Printable
Harriet Tubman Quiz and Worksheet
Underground Railroad Printable
Black History Month Printable
*** Are you curious? Get your own ten-day trial membership:
https://www.surfnetkids.com/printables-club/
Related Games
Harriet Tubman Word Search
Harriet Tubman Quiz
Quote of the Week
"The free mind is not a barking dog, to be tethered on a ten-foot chain." ~~ Adlai E. Stevenson, Jr. ~~ You will find more quotes about freedom when you click this link.
Surfing the Calendar
Irish American Heritage Month
March
National Craft Month
March
National Nutrition Month
March
Music in Our Schools Month
March
Women's History Month
March
National Cheerleading Safety Month
March
Alexander Graham Bell's Birthday
Mar 3, 1847
National Anthem Day
Mar 3, 1931
World Book Day
Mar 3, 2019
Franklin Delano Roosevelt is inaugurated as President
Mar 4, 1933
National Grammar Day
Mar 4, 2019
Boston Massacre
Mar 5, 1770
Mardi Gras
Mar 5, 2019
Michelangelo's Birthday
Mar 6, 1475
Fall of the Alamo
Mar 6, 1836
U.S. Patent Issued for Alexander Graham Bell's Telephone
Mar 7, 1876
Barbie Doll Debuts
Mar 9, 1959
US Paper Money Issued
Mar 10, 1862
Harriet Tubman Day (the Anniversary of Her Death in 1913)
Mar 10, 2019
Daylight Saving Time Begins
Mar 10, 2019
Death of John Chapman, celebrated as Johnny Appleseed Day
Mar 11, 1845