Dear Reader,
I wish I could finish the story I started in last week's newsletter and tell you where my daughter is doing her Internal Medicine residency, but I am writing this newsletter a week early and I don't have a crystal ball. So, I'm going to turn the tables. What's good that's happening your life? Let me know by reply email.
See ya on the Net,
Barbara J. Feldman
"Surfing the Net with Kids"
https://www.surfnetkids.com

Robert Frost
https://www.surfnetkids.com/resources/robert-frost/
Robert Frost Printable(** for Premium Members only)
https://www.surfnetkids.com/printables/files/printables-club/robert_frost.pdf
Robert Lee Frost (1874 – 1963) is one of America's most famous poets and a four-time Pulitzer Prize winner. His poetry is both traditional and experimental, and often memorized by school children. He once stated that his goal was to write "a few poems it will be hard to get rid of." Explore these sites and his work, and let me know if you think Frost succeeded.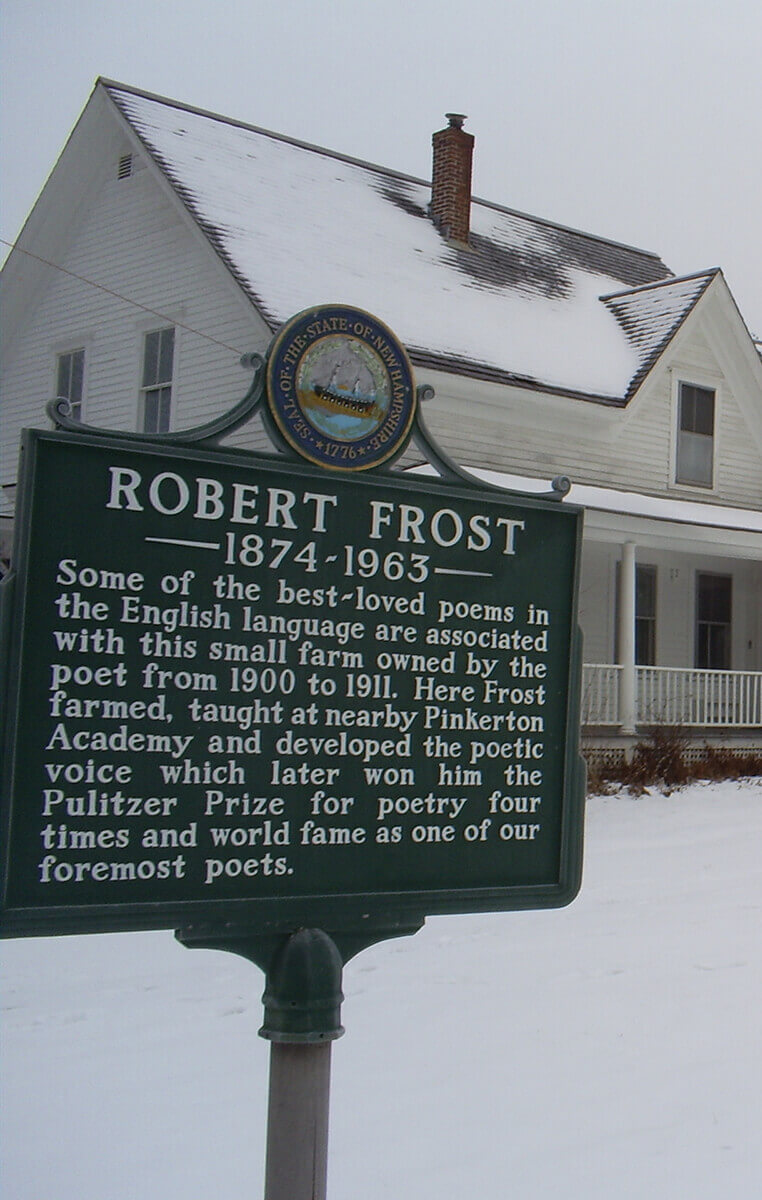 American Poems: Robert Frost


American Poems's Robert Frost page starts with a biography linked to related poets (including Carl Sandburg and Ezra Pound) and ends with a listing of 108 poems, sorted by volume. What's unique here is that each poem includes comments posted by readers. Like all online public commentary, some of it is worthwhile, and some is not. Another fun feature is the ability to email any of the poems to friends and family.
Modern American Poetry: Robert Frost


Modern American Poetry is the online companion to "Anthology of Modern American Poetry" from Oxford University Press. It contains literary criticism on thousands of poems from hundreds of American poets, and is a great place to peruse before writing your high-school or college English paper. In fact, if you are particularly proud of your finished paper, you can send it in (see instructions on About the Site, linked from the home page) and perhaps get published.
Poetry Foundation: Robert Frost


"Frost's first book was published around the age of 40, but he would go on to win a record four Pulitzer Prizes and become the most famous poet of his time, before his death at the age of 88." Visit Poetry Foundation for a rich collection of Frost resources: a biography, podcasts, articles, videos, and (of course) poems.
… Click to continue to Robert Frost
Printables Club Members Also Get …
Surfnetkids Printables Club Members also get the following printables to use in the classroom, the computer lab, the school library, or to send home with students:
Robert Frost Printable
Robert Frost Quiz and Worksheet
Robert Frost Wikipedia Printable
Funny Poems Printable
Emily Dickinson Printable
*** Are you curious? Get your own ten-day trial membership:
https://www.surfnetkids.com/printables-club/
Related Games
Quote of the Week
"A poem begins as a lump in the throat, a sense of wrong, a homesickness, a lovesickness." ~~ Robert Frost ~~ (March 26, 1874 – January 29, 1963) American poet. Click this link to read more quotes from Robert Frost.
Surfing the Calendar
Irish American Heritage Month
March
National Craft Month
March
National Nutrition Month
March
Music in Our Schools Month
March
Women's History Month
March
National Cheerleading Safety Month
March
Ireland National Day – St. Patrick's Day
Mar 17, 2019
St. Patrick's Day Clipart
Mar 17, 2019
Spring Equinox
Mar 20, 2019
Spring Begins
Mar 20, 2019
International Earth Day
Mar 20, 2019
Pocahontas' Death Anniversary
Mar 21, 1617
Pierre-Auguste Renoir's Birthday
Mar 21, 1885
Race Relations Day
Mar 21, 2019
Randolph Caldecott's Birthday
Mar 22, 1846
Tuskegee Airmen Activated
Mar 22, 1941
World Water Day
Mar 22, 2019
National Puppy Day
Mar 23, 2019
Harry Houdini's Birthday
Mar 24, 1874
Robert Frost's Birthday
Mar 26, 1874
Vincent van Gogh Birthday
Mar 30, 1853