Dear Reader,
What are you doing on your summer vacation? We are traveling with friends from Oregon to the Adriatic to visit quite a few countries I've never been. New to me will be Greece, Croatia, and Montenegro. Do you know how many countries you've visited? Before this summer trip, I've been to (approximately) 39 countries. That sounds like a lot (to me) but I bet my daughter has me beat!
If you'd like to follow along with my travels, I will be posting pictures (when I can) to Facebook and Instagram.
See ya on the Net,
Barbara J. Feldman
"Surfing the Net with Kids"
https://www.surfnetkids.com

Summer Reading
https://www.surfnetkids.com/resources/summer-reading/
Summer Reading Printable(** for Premium Members only)
https://www.surfnetkids.com/printables/files/printables-club/summer_reading.pdf
Beaches and books just seem to go together, but even if your summer plans do not include any beaches, hopefully it will still include some warm, lazy days curled up with a good book. To get you in the mood, I've corralled the following booklists for your family's summer reading pleasure.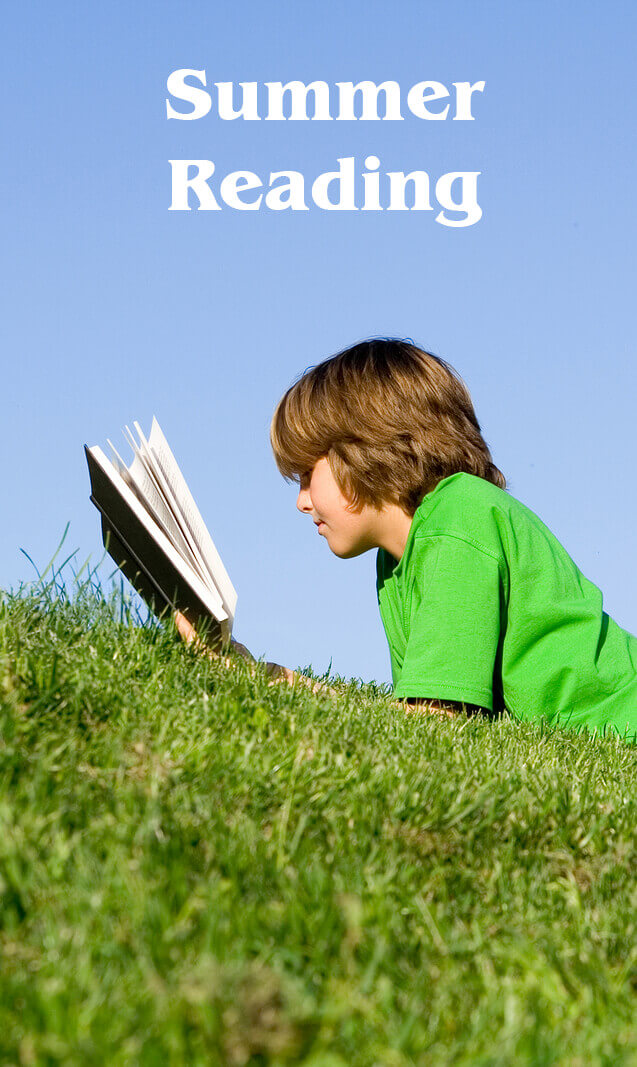 America Library Association: Notable Children's Books


Each year the Association for Library Service to Children (ALSC) compiles a list of "notable" children's books. "As applied to children's books, notable should be thought to include books of especially commendable quality, books that exhibit venturesome creativity, and books of fiction, information, poetry and pictures for all age levels (birth through age 14) that reflect and encourage children's interests in exemplary ways."
Brightly: Summer Reading


Brightly, whose motto is "Raise Kids Who Love to Read", is a project of Penguin Random House devoted to helping parents and educators "grow lifelong readers". Their summer reading section includes book lists and tips for all ages and stages, from toddlers to teens. "Whether you're enjoying storytime on a beach towel in the sun or indoors under the quiet hum of the air conditioner, these are our favorite books you won't want to miss this summer."
Goodreads


Owned by Amazon.com, Goodreads is a social network for readers over thirteen. As such, you'll get more out of it if you create a free account, rate some books, and add some friends. My favorite Goodreads feature is the book recommendations organized by genre. Follow me and see what's on my book shelf and night stand by clicking here.
… Click to continue to Summer Reading
Printables Club Members Also Get …
Surfnetkids Printables Club Members also get the following printables to use in the classroom, the computer lab, the school library, or to send home with students:
Summer Reading Printable
Children's Books Printable
Booklists Printable
Children's Book Awards Printable
Banned Books Printable
Reading Activities Printable
*** Are you curious? Get your own ten-day trial membership:
https://www.surfnetkids.com/printables-club/
Related Games
Author Madlib
How to Eat Fried Worms: Worm Out
Moody's Magical Eye Game
Nancy Drew: Ransom of the Seven Ships
Quote of the Week
"A person who won't read has no advantage over one who can't read." ~~ Mark Twain ~~ (November 30, 1835 – April 21, 1910) American American humorist, writer. There are more quotes about reading at Lightafire.com.
Surfing the Calendar
Adopt-a-Shelter-Cat Month
June
National Rose Month
June
Cancer From the Sun Month
June
Dairy Month
June
National Rivers Month
June
National Fireworks Safety Month
June
Great Outdoors Month
June
Zoos: Zoo and Aquarium Month
June
Aquariums: Zoo and Aquarium Month
June
National Fresh Fruit and Vegetable Month
June
Aesop's Birthday
Jun 4, 620 BC
Tiananmen Square Massacre
Jun 4, 1989
Ben Franklin Flies a Kite
Jun 5, 1752
Transit of Venus
Jun 5-6, 2012
Ronald Reagan Dies at Age 93
Jun 5, 2004
National Gingerbread Day
Jun 5, 2019
D-Day Normandy Invasion
Jun 6, 1944
World Oceans Day
Jun 8, 2019
"$64,000 Question" Game Show Premiered
Jun 7, 1955
Paul Gauguin's Birthday
Jun 7, 1848
Maurice Sendak's Birthday
Jun 10, 1928
Anne Frank's Birthday
Jun 12, 1929
President Reagan Urges Gorbachev to Tear Down Berlin Wall
Jun 12, 1987
47th Mersenne Prime Number Found
Jun 12, 2009
World's First Roller Coaster Opened at Coney Island
Jun 13, 1884