Dear Reader,
Did you know? July is National Ice Cream Month, and National Anti-Boredom Month, and National Hot Dog Month, and National Cell Phone Courtesy Month! Well, I didn't either! Enjoy.
See ya on the Net,
Barbara J. Feldman
"Surfing the Net with Kids"
https://www.surfnetkids.com

John Adams
https://www.surfnetkids.com/resources/john-adams/
John Adams Printable(** for Premium Members only)
https://www.surfnetkids.com/printables/files/printables-club/john_adams.pdf
John Adams (October 30, 1735 — July 4, 1826) was the second President of the United States, and America's first Vice President under George Washington. Adams was a signer of the Declaration of Independence, and an early voice for separation from Great Britain.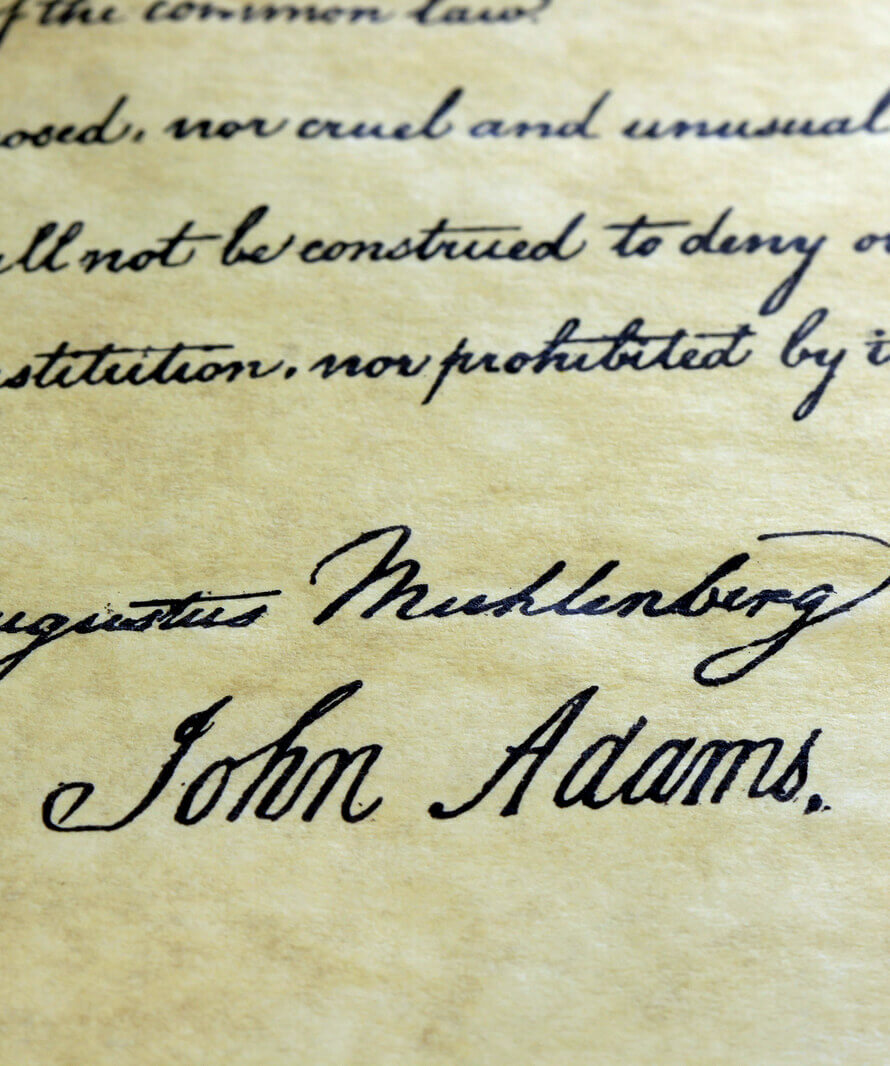 Adams Electronic Archive: Correspondence between John and Abigail Adams


John and Abigail Adams exchanged over 1150 letters during their courtship and marriage. "These warm and informative letters include John's descriptions of the Continental Congress and his impressions of Europe while he served in various diplomatic roles, as well as Abigail's updates about their family, farm, and news of the Revolution's impact on the Boston area." This archive shows both an image of the original letter, and a transcription. This is a fascinating archive of primary source documents that provide a unique insight into the man and the times.
American Experience: John and Abigail Adams


Although you can't watch the this PBS special online, you can read the transcript, and enjoy a handful of special web-only features such as The Choice for Revolution. "John Adams was born in the American colonies, and grew up as a subject of Great Britain. Beginning in the 1760s, soon after he had finished his legal studies, a series of political events forced him to question Britain's rule, and think hard about the rights of American colonists." Other highlights are an illustrated timeline, and audio narrations from letters written by John and Abigail Adams.
HBO Films: John Adams


This online guide to the epic, seven-part HBO mini-series includes the usual behind-the-scenes conversations with the playwright, directors and actors. The best reasons to visit, however, are episode summaries, an interactive timeline, and the teacher and student guides. The printable Student Guide (in PDF) includes a biography, a few quotations, important statistics, a timeline, and an introduction to the Adams' letters.
… Click to continue to John Adams
Printables Club Members Also Get …
Surfnetkids Printables Club Members also get the following printables to use in the classroom, the computer lab, the school library, or to send home with students:
John Adams Printable
John Adams Wikipedia Printable
Revolutionary War Printable
Declaration of Independence Printable
*** Are you curious? Get your own ten-day trial membership:
https://www.surfnetkids.com/printables-club/
Related Games
John Adams Coloring Page
John Adams Jigsaw
Quote of the Week
"You will never be alone with a poet in your pocket." ~~ John Adams ~~ (October 30 1735 – July 4, 1826) second president of the United States. Click this link to find more quotes that contain the word poet.
Surfing the Calendar
National Ice Cream Month
July
Ringo Starr's Birthday
Jul 7, 1940
President McKinley Signed Resolution Annexing Hawaii
Jul 7, 1898
Fourth Harry Potter Book Released
Jul 8, 2000
Paula Danziger Died
Jul 8, 2004
Lituya Bay Tsunami
Jul 9, 1958
E.B. White's Birthday
Jul 11, 1899
"To Kill a Mockingbird" Published
Jul 11, 1960
Alexandar Hamilton v. Aaron Burr Duel
Jul 11, 1804
World Population Day
July 11, 2019
Etch-a-Sketch® Released
Jul 12, 1960
Family Feud Premieres
Jul 12, 1976
John Adams' Sedition Act Approved
Jul 14, 1798
Bastille Fortress is Stormed by Angry Parisians
Jul 14, 1789
Billy the Kid is Shot and Killed by Sheriff Pat Garrett
Jul 14, 1881
Rembrandt's Birthday
Jul 15, 1606