Dear Reader,
As you are reading this, I've started my journey home from our trip to the Adriatic, where we visited Croatia, Greece, and Italy. If you've not yet seen my photos, you can take a look on Facebook and Instagram. Next stop, my very own bed!
See ya on the Net,
Barbara J. Feldman
"Surfing the Net with Kids"
https://www.surfnetkids.com

Helen Keller
https://www.surfnetkids.com/resources/helen-keller/
Helen Keller Printable(** for Premium Members only)
https://www.surfnetkids.com/printables/files/printables-club/helen-keller.pdf
Helen Keller was born in 1880 with sight and hearing, but an illness at eighteen months left her deaf, blind, and mute. Keller overcame these disabilities to become an international spokesperson championing the causes of education, research and opportunity for the blind. Among her many accomplishments are publishing fourteen books, visiting thirty-five countries, and meeting every U.S. president from Coolidge to Kennedy.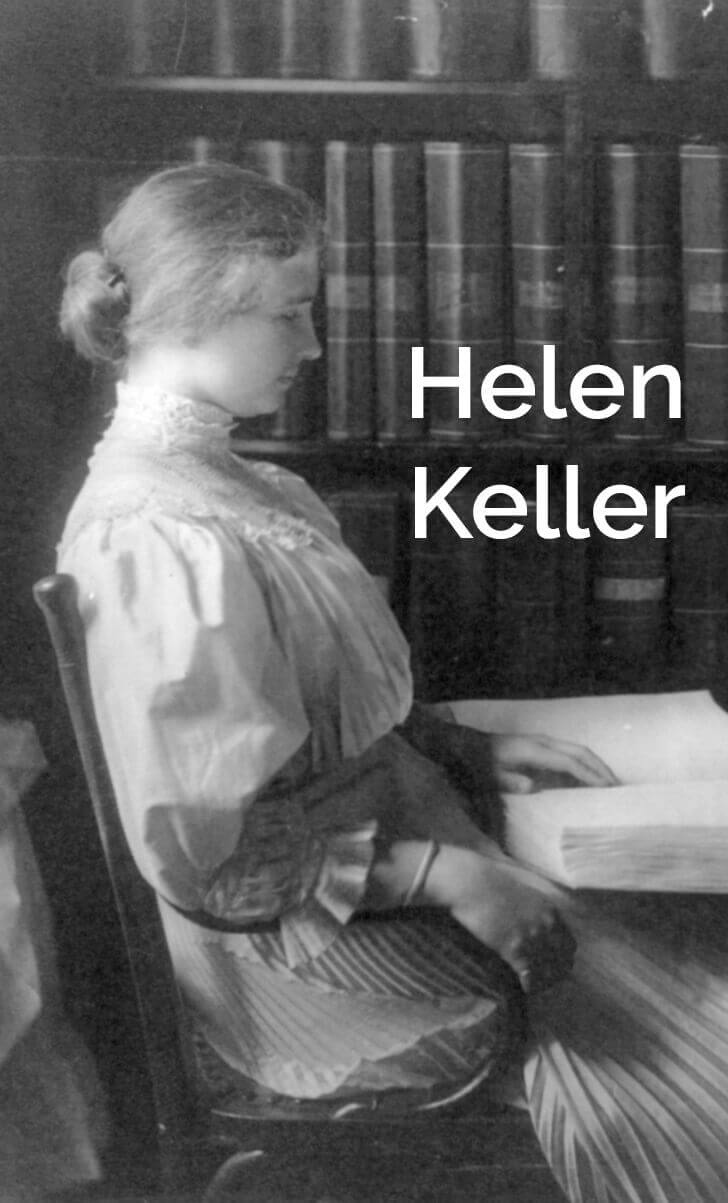 American Foundation for the Blind: Helen Keller Biography and Chronology


Helen Keller worked for The American Foundation for the Blind from 1924 until her death in 1968. Their site is an excellent resource for school reports, with a biography, quotes, photo gallery, and an archive of essays, speeches, and letters. From Helen Keller to Alexander Graham Bell, March 9, 1900: "A letter always seems more truly my own when I can run my fingers over it, and quickly enter into the thoughts and feelings of my friends without an interpreter, even though the interpreter be the dearest and sweetest in the world."
Biography: Helen Keller


"After college, Keller set out to learn more about the world and how she could help improve the lives of others. News of her story spread beyond Massachusetts and New England. She became a well-known celebrity and lecturer by sharing her experiences with audiences, and working on behalf of others living with disabilities." This one-page biography includes four videos, and a sidebar of fast facts.
Braille Bug: Helen Keller Kids Museum Online


For kids in elementary and middle school, Braille Bug is my Helen Keller pick of the day. The American Foundation for the Blind created Braille Bug to teach sighted children about braille. Best clicks are the Keller biography, Fun Facts, and the extensive bibliography for grades K- 8. "Helen Keller was born in a small town called Tuscumbia, Alabama, on an estate called Ivy Green. Her birthday was June 27, 1880, and her parents were Kate Adams Keller and Colonel Arthur Keller."
… Click to continue to Helen Keller
Printables Club Members Also Get …
Surfnetkids Printables Club Members also get the following printables to use in the classroom, the computer lab, the school library, or to send home with students:
Helen Keller Printable
Helen Keller Quiz and Worksheet
Helen Keller Wikipedia Printable
*** Are you curious? Get your own ten-day trial membership:
https://www.surfnetkids.com/printables-club/
Related Games
Quote of the Week
"The best and most beautiful things in the world cannot be seen or even touched – they must be felt with the heart." ~~ Helen Keller ~~ (June 27, 1880 – June 1, 1968) American author, deaf blind activist, lecturer. Click this link for more quotes, a biography and a list of books.
Surfing the Calendar
National Ice Cream Month
July
Rembrandt's Birthday
Jul 15, 1606
Sixth Harry Potter Book Released
Jul 16, 2005
Partial Lunar Eclipse
Jul 16 – 17, 2019
Korea Constitution Day
Jul 17, 1948
Disneyland Opens
Jul 17, 1955
National Ice Cream Day
Jul 17, 2019
Nelson Mandela's Birthday (celebrated as Mandela Day)
Jul 18, 1918
John Newbery's Birthday
Jul 19, 1713
Women's Rights Convention Held at Seneca Falls, NY
Jul 19-20, 1848
U.S. Air Force Began Training Tuskegee Airmen
Jul 19, 1941
Man Walks on the Moon
Jul 20, 1969
National Moon Day
Jul 20, 2019
Seventh Harry Potter Book Released
Jul 21, 2007
Pi Approximation Day
Jul 22, 2019
Amelia Earhart's Birthday
Jul 24, 1897