Dear Reader,
Today's topic is in honor of next Perseids meteor shower which will be in view most of the night of August 12th.
See ya on the Net,
Barbara J. Feldman
"Surfing the Net with Kids"
https://www.surfnetkids.com

Meteor Showers
https://www.surfnetkids.com/resources/meteor-showers/
Meteor Showers Printable(** for Premium Members only)
https://www.surfnetkids.com/printables/files/printables-club/meteor-showers.pdf
Meteor showers are cyclical, predictable events because they are formed from the icy rock debris shed by comets as they pass the Sun. The following sites explain why they happen, when they occur, and offer tips on how to best view them.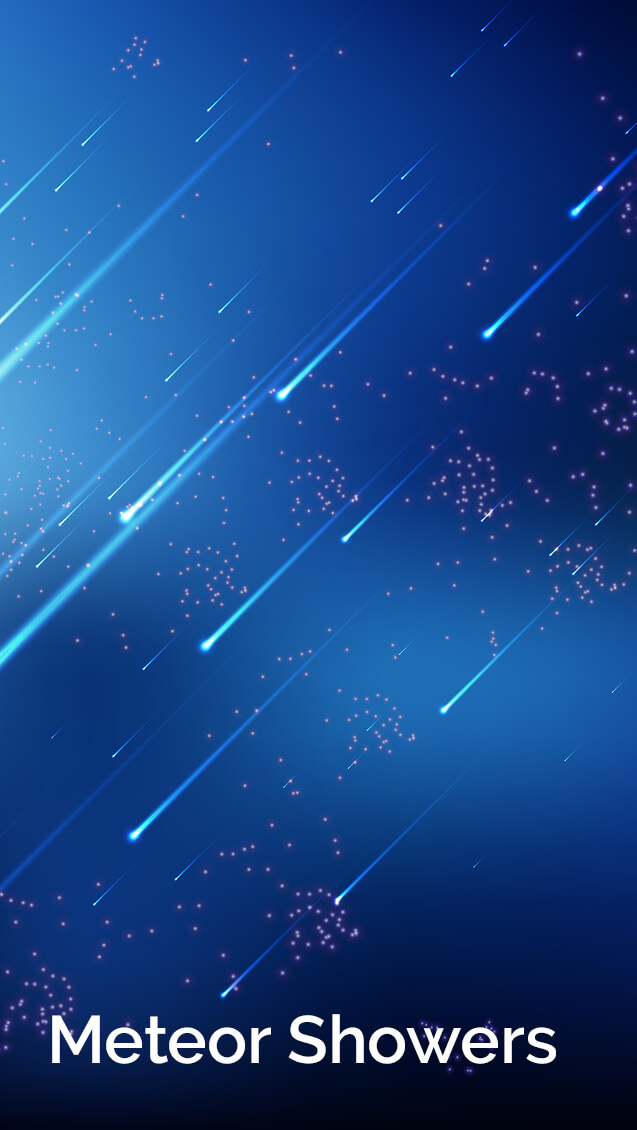 American Meteor Society: Meteor Shower Basics


"From earliest times, humankind has noticed flurries of meteors that seemed to emanate from points in the sky at particular times of the year. These flurries, now called meteor showers, are produced by small fragments of cosmic debris entering the earth's atmosphere at extremely high speed." Visit the AMS site for Meteor FAQs, Photos, Videos, a Meteor Shower Calendar, and this introductory article.
EarthSky: Meteor Shower Guide


Scroll through EarthSky's meteor calendar, from the Quadrantids (in January) to December's Gemids, to get the low-down on what's showing in a sky near you. There are also pointers on what to bring with you, and finding a dark sky. "Although astronomers have tried to publish exact predictions in recent years, meteor showers remain notoriously unpredictable. Your best bet is to go outside at the times we suggest, and plan to spend at least an hour, if not a whole night, reclining comfortably while looking up at the sky."
NASA Space Place: What Is a Meteor Shower?


"In the case of a meteor shower, the glowing streaks may appear anywhere in the sky, but their "tails" all seem to point back to the same spot in the sky. That's because all the meteors are coming at us at the same angle, and as they get closer to Earth the effect of perspective makes them seem to get farther apart." At the bottom of this introductory article, you'll find links to related topics, including Asteroid or Meteor: What's the Difference?
… Click to continue to Meteor Showers
Printables Club Members Also Get …
Surfnetkids Printables Club Members also get the following printables to use in the classroom, the computer lab, the school library, or to send home with students:
Meteor Showers Printable
Meteor Showers Wikipedia Printable
Stargazing Printable
Hubble Space Telescope Printable
*** Are you curious? Get your own ten-day trial membership:
https://www.surfnetkids.com/printables-club/
Related Games
Meteor Showers Word Search
Asteroid Word Search
Meteor Bomber
Quote of the Week
"When it is dark enough, you can see the stars." ~~ Ralph Waldo Emerson ~~ (May 25, 1803 – April 27, 1882) American author, transcendental philosopher. If you are interested in reading more Emerson quotes, click this link.
Surfing the Calendar
National Ice Cream Month
July
Seventh Harry Potter Book Released
Jul 21, 2007
Pi Approximation Day
Jul 22, 2019
Amelia Earhart's Birthday
Jul 24, 1897
President Truman Issues Executive Order that Desegregates the Military
Jul 26, 1948
Korean War Ceasefire Signed
Jul 27, 1953
US Virgin Islands: Hurricane Supplication Day
Jul 27, 2019
Beatrix Potter's Birthday
Jul 28, 1866
First Fingerprint Taken by British Colonial Magistrate in India
Jul 28, 1868
Jacqueline Kennedy Onassis' Birthday
Jul 28, 1929
Delta Aquarids
Jul 28-29, 2019
Fellowship of the Ring Published
Jul 29, 1954
J.K. Rowling's Birthday
Jul 31, 1965
Harry Potter's Birthday
Jul 31, 1980
National Inventor's Month
August
Get Ready for Kindergarten Month
August