Dear Reader,
After all these decades of working at a computer monitor, I am starting to have computer headaches (foggy brain? or eye-strain migraines?) that I believe are related to my recent sensitivity to fluorescent lights and other very-blue light sources. In a mad dash to feel better, I am trying ALL the things! New blue-light blocking computer glasses, new monitors with faster refresh rates and no flicker, and glasses specifically tinted for migraine relief.
Has anyone else gone through this? Email me back, and let me know what worked for you. Thanks!
See ya on the Net,
Barbara J. Feldman
"Surfing the Net with Kids"
https://www.surfnetkids.com

Tigers
https://www.surfnetkids.com/resources/tigers/
Tigers Printable(** for Premium Members only)
https://www.surfnetkids.com/printables/files/printables-club/tigers.pdf
As Dorothy, the Tin Man and the Scarecrow followed the Yellow Brick Road, they feared the animals they might encounter. "Lions and tigers and bears, oh my!" Today, a more realistic fear is the animals we might never encounter. Sadly, the wild tiger population is being threatened by poaching, habitat loss and population fragmentation. Want to learn more? Here are my recommendations for tiger hunting on the Web.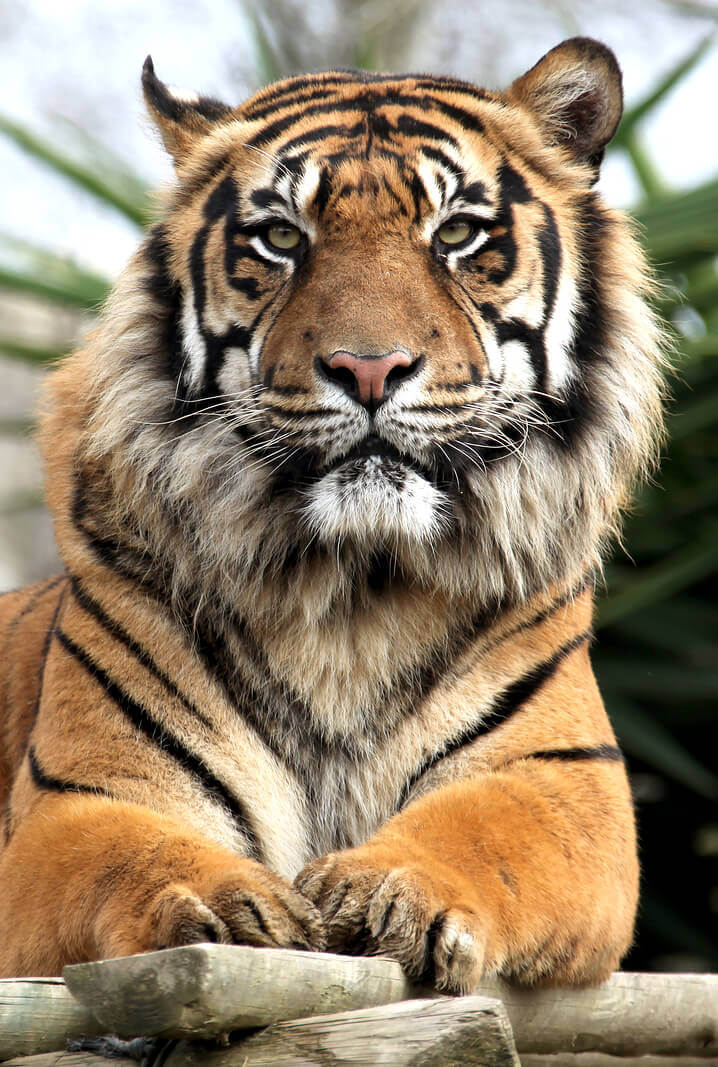 National Geographic: Bengal Tiger


"Tigers are icons of beauty, power, and the importance of conservation. Learn five surprising facts about these striped felines, including how large the cats can be, an adaptation some developed for swimming, and how much wild tiger populations have declined." Visit National Geographic to watch the two tiger videos, read the article, browse the photo gallery, and learn some fun tiger facts. "A hungry tiger can eat as much as 60 pounds in one night, though they usually eat less."
National Geographic Kids: Tiger


"Easily recognized by its coat of reddish-orange with dark stripes, the tiger is the largest wild cat in the world. The big cat's tail is 3 feet (1 meter) long." Lots of tiger fun for elementary and middle school students, including quick facts, videos, good news for Siberian tigers, 5 Reasons why Tigers are Terrific, and Big Cat quizzes.
San Diego Zoo: Mammals: Tiger


This brightly-colored introduction is perfect for elementary grades. It includes photos, videos, and a short introduction to tigers. "Recognizing a tiger at the zoo is easy. But in their natural habitat, tigers are really hard to find. That's because their unique orange, black and white stripe pattern helps them blend into the forests and grassy areas where they live and hunt."
… Click to continue to Tigers
Printables Club Members Also Get …
Surfnetkids Printables Club Members also get the following printables to use in the classroom, the computer lab, the school library, or to send home with students:
Tigers Printable
Tigers Wikipedia Printable
Lions Printable
Endangered Species Printable
*** Are you curious? Get your own ten-day trial membership:
https://www.surfnetkids.com/printables-club/
Related Games
Quote of the Week
"The worthwhile problems are the ones you can really solve or help solve, the ones you can really contribute something to. … No problem is too small or too trivial if we can really do something about it." ~~ Richard Feynman ~~ (May 11, 1918 – February 15, 1988) American physicist. Visit lightafire.com/richard-feynman/ to find more.
Surfing the Calendar
National Honey Month
September
National School Success Month
September
National Piano Month
September
National Save A Tiger Month
September
National DNA, Geonomics & Stem Cell Education Month
September
Library Card Signup Month
September
National 5-A-Day Month
September
Save the Koala Month
September
Terrorists Attack World Trade Center and Pentagon
Sep 11, 2001
Patriot Day
Sep 11, 2019
Star-Spangled Banner Inspired
Sep 13, 1814
Roald Dahl's Birthday
Sep 13, 1916
Bella Swan's Birthday
Sep 13, 1987
Whooping Crane Fall Migration
Sep 15-Nov 15, 2019
Pilgrims left Plymouth England on the Mayflower
Sep 16, 1620
National Play-Doh Day
Sep 16, 2019
U.S. Constitution Approved at Constitutional Convention
Sep 17, 1787
Constitution Day
Sep 17, 2019
U.S. Air Force Established
Sep 18, 1947
Typographic Smiley Face Invented
Sep 19, 1982
Talk Like a Pirate Day
Sep 19, 2019
Orville Wright Made First Complete Circle in an Airplane
Sep 20, 1904
Houdini Premiers Greatest Escape
Sep 21, 1912