Dear Reader,
It's October, and that means it's pumpkin spice season, and time for Halloween coloring pages and other Halloween fun.
See ya on the Net,
Barbara J. Feldman
"Surfing the Net with Kids"
https://www.surfnetkids.com

Statue of Liberty
https://www.surfnetkids.com/resources/statue-of-liberty/
Statue of Liberty Printable(** for Premium Members only)
https://www.surfnetkids.com/printables/files/printables-club/statue-of-liberty.pdf
The copper lady dressed in robes who stands at the entrance to New York harbor is one of the largest statues ever built. Her full name is Liberty Enlightening the World, but she is better known as the Statue of Liberty, or simply Lady Liberty. The imposing statue was a gift from the people of France, designed by French sculptor Frédéric Auguste Bartholdi, and built by Gustave Eiffel. Lady Liberty was dedicated on October 28, 1886.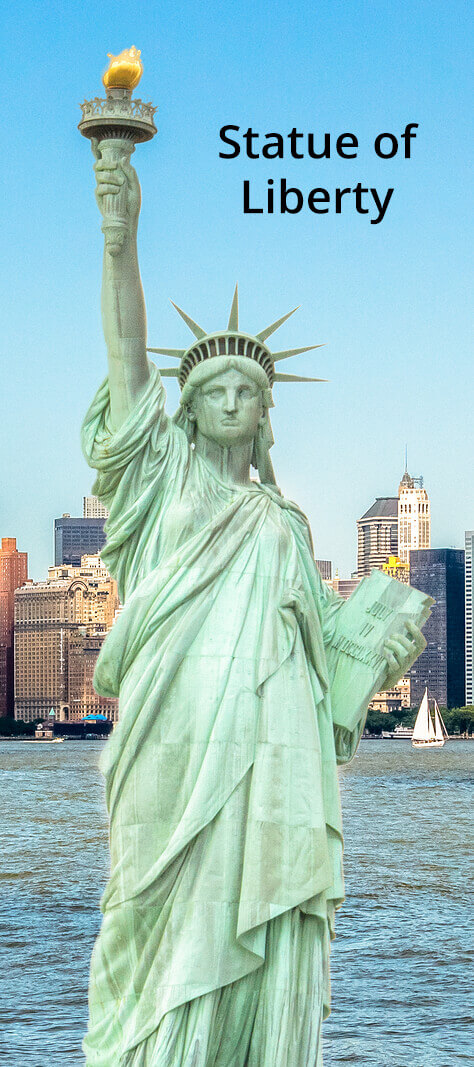 CNN: Statue of Liberty Fast Facts


"The total weight of copper in the statue is 62,000 pounds (31 tons) and the total weight of steel in the statue is 250,000 pounds (125 tons). Total weight of the statue's concrete foundation is 54 million pounds (27,000 tons)." In addition to the fast facts, CNN provides a Statue of Liberty timeline that starts in 1865 when French historian Edouard de Laboulaye proposed the idea of a monument to commemorate American's upcoming centennial.
Ellis Island Foundation: About the Statue of Liberty


"The Statue of Liberty is more than a monument. She is a beloved friend, a living symbol of freedom to millions around the world. These exhibits are a tribute to the people who created her, to those who built and paid for her, to the ideals she represents, and to the hopes she inspires." This online exhibit includes details of how the Statue was built, how it was paid for, and how it traversed the Atlantic in 214 crates.
National Park Service: Statue of Liberty: History & Culture


Learn the who, what, where, when, why and how of the Statue's creation and history. "Between 1886 and 1924, almost 14 million immigrants entered the United States through New York. The Statue of Liberty was a reassuring sign that they had arrived in the land of their dreams. To these anxious newcomers, the Statue's uplifted torch did not suggest enlightenment, 'as her creators intended, but rather, welcome.'"
… Click to continue to Statue of Liberty
Printables Club Members Also Get …
Surfnetkids Printables Club Members also get the following printables to use in the classroom, the computer lab, the school library, or to send home with students:
Statue of Liberty Printable
Statue of Liberty Quiz and Worksheet
Statue of Liberty Wikipedia Printable
Ellis Island Printable
*** Are you curious? Get your own ten-day trial membership:
https://www.surfnetkids.com/printables-club/
Related Games
Lady Liberty Concentration
Statue of Liberty Quiz
Statue of Liberty Jigsaw
Quote of the Week
"The cost of liberty is less than the price of repression." ~~ W.E.B. Du Bois ~~ (February 23, 1868 – August 27, 1963) American sociologist, historian, civil rights activist, and author. Click here to read more quotes about liberty.
Surfing the Calendar