Dear Reader,
Do you listen to audiobooks? I do. And for years I had a subscription to Audible which gave me one book a month, and a discount on any additional books. But last month I discovered the newly improved Scribd plan, which gives me UNLIMITED audiobooks AND e-books for only $8.99 a month.
Best news yet? Use my Scribd referral link for a two-month free trial.
I've found the selection of audiobooks to be better than their e-books, but having access to both for one low price is quite a deal. Both the audio and the e-books require the Scribd app, which can run on a phone or a Kindle Fire (not the other Kindles) or any iOS or Android tablet. Let me know what you think!
By the way, I'm just finishing up the audio version of Ann Patchett's newest novel, "The Dutch House" … I'm loving it!
See ya on the Net,
Barbara J. Feldman
"Surfing the Net with Kids"
https://www.surfnetkids.com

Winnie-the-Pooh
https://www.surfnetkids.com/resources/winnie-the-pooh/
Winnie-the-Pooh Printable(** for Premium Members only)
https://www.surfnetkids.com/printables/files/printables-club/winnie-the-pooh.pdf
A children's book character that has endured more ninety years must be something special: and Winnie-the-Pooh (also known as Pooh Bear) certainly is special. A.A. Milne actually only published two books based on Winnie and his beloved friends, but they have since been featured in dozens of movies, videos, easy-reader books, and even have their own attractions at Disneyland and Disney World. Here's where you can find the hundred-acre-woods gang online.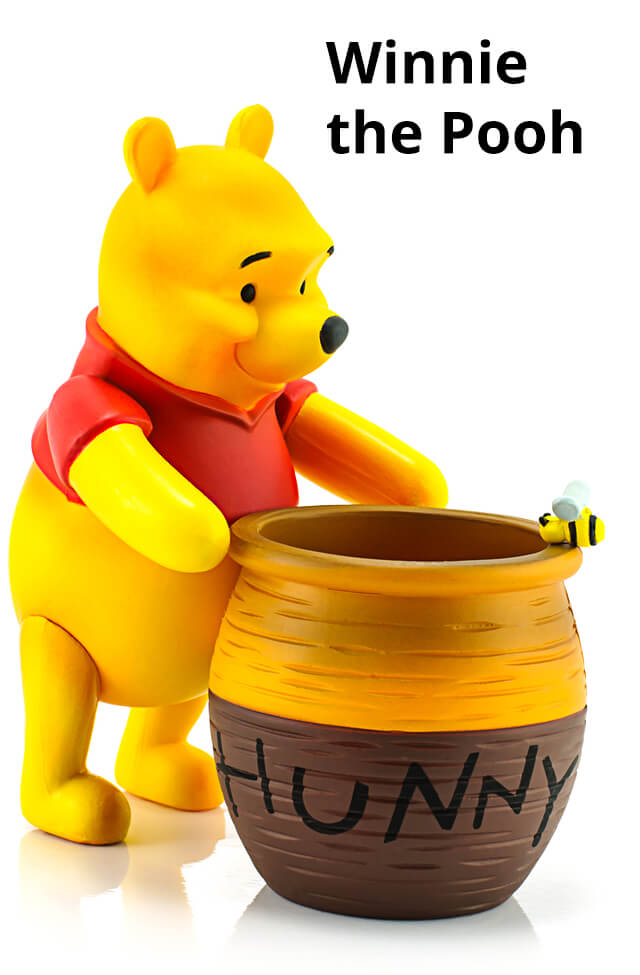 75 Years of Pooh


Pooh's publishers created this thoughtful and delightful site a few years ago in celebration of the seventy-fifth anniversary of the publication of Winnie-the-Pooh in 1926. There are interactive games, Pooh recipes, and audio samples of Charles Kuralt reading from two Pooh books. But the best clicks are the Pooh Party package (seventeen printable pages including invitations and party games) and the chapter-by-chapter Winnie-the-Pooh Classroom Activities.
Fun Trivia: Winnie-the-Pooh Trivia and Quizzes


FunTrivia.com is a collection of reader created quizzes organized by topic. This page contains seven Pooh quizzes, which range from five to fifteen questions each. Unregistered visitors can play all the quizzes, but free registration is required to save your scores or to create a quiz. "According to the song Pooh sings while suspended under a blue balloon, what does 'every little cloud' do?" Play Winnie-the-Pooh Musical Genius to find out.
Just Pooh

At first glance, Justin Valentin's wordy fan site may look like it's only for "older" Pooh afficionados, but younger fans need only click on Fun to find what they're looking for. Treats to be discovered include a fabulous Shockwave Honey Tree game, Pooh e-cards to send to friends and family, and a comprehensive twenty-five question quiz. Other noteworthy sections are History of Pooh, book excerpts (Stories), and a character guide (100 Acre Woods.)
… Click to continue to Winnie-the-Pooh
Printables Club Members Also Get …
Surfnetkids Printables Club Members also get the following printables to use in the classroom, the computer lab, the school library, or to send home with students:
Winnie-the-Pooh Printable
Winnie-the-Pooh Wikipedia Printable
Beatrix Potter Printable
Children's Books Printable
Dr. Seuss Printable
Roald Dahl Printable
*** Are you curious? Get your own ten-day trial membership:
https://www.surfnetkids.com/printables-club/
Related Games
Quote of the Week
"You can't stay in your corner of the forest waiting for others to come to you. You have to go to them sometimes." ~~ A. A. Milne ~~ (January 18, 1882 – January 31, 1956) English author. Click this link for more A. A. Milne.
Surfing the Calendar
British Black History Month
October
International Dinosaur Month
October
Bullying Prevention Month
October
Diversity Awareness Month
October
National Book Month
October
National Cyber Security Month
October
National Dental Hygiene Month
October
Adopt a Shelter Dog Month
October
National Popcorn Month
October
National Stamp Collecting Month
October
Computer Learning Month
October
The Great Chicago Fire Began
Oct 8, 1871
John Lennon's Birthday
Oct 9, 1940
Yom Kippur
Oct 9, 2019
Eleanor Roosevelt's Birthday
Oct 11, 1884
Anniversary of Columbus Arrival in the New World
Oct 12, 1492
Pledge of Allegiance created to celebrate 400 Years Since Columbus' Arrival
Oct 12, 1892
World Population Reaches 6 Billion
Oct 12, 1999
Teen Read Week
Oct 13-19, 2019
Winnie-the-Pooh Published
Oct 14, 1926
Martin Luther King Receives Nobel Prize
Oct 14, 1964
Columbus Day
Oct 14, 2019
Statue of Liberty Designated a National Monument
Oct 15, 1924
Noah Webster's Birthday, Celebrated Annually as Dictionary Day
Oct 16, 1758
Marie Antoinette Beheaded
Oct 16, 1793
U.S. Population Reaches 300 Million
Oct 17, 2006