Dear Reader,
Boo! It's almost Halloween! For a list of Surfnetkids Halloween resources (which are too numerous to easily include here), here's a link: Surfnetkids Halloween Resources.
See ya on the Net,
Barbara J. Feldman
"Surfing the Net with Kids"
https://www.surfnetkids.com

Pablo Picasso
https://www.surfnetkids.com/resources/pablo-picasso/
Pablo Picasso Printable(** for Premium Members only)
https://www.surfnetkids.com/printables/files/printables-club/pablo_picasso.pdf
Born October 25, 1881 in Malaga, Spain, Pablo Picasso became the defining artist of the twentieth century. As I learned about his life, I was struck by the observation that Picasso was blessed with parents who recognized his gift at an early age. Learn more about the man and his art at the following five sites.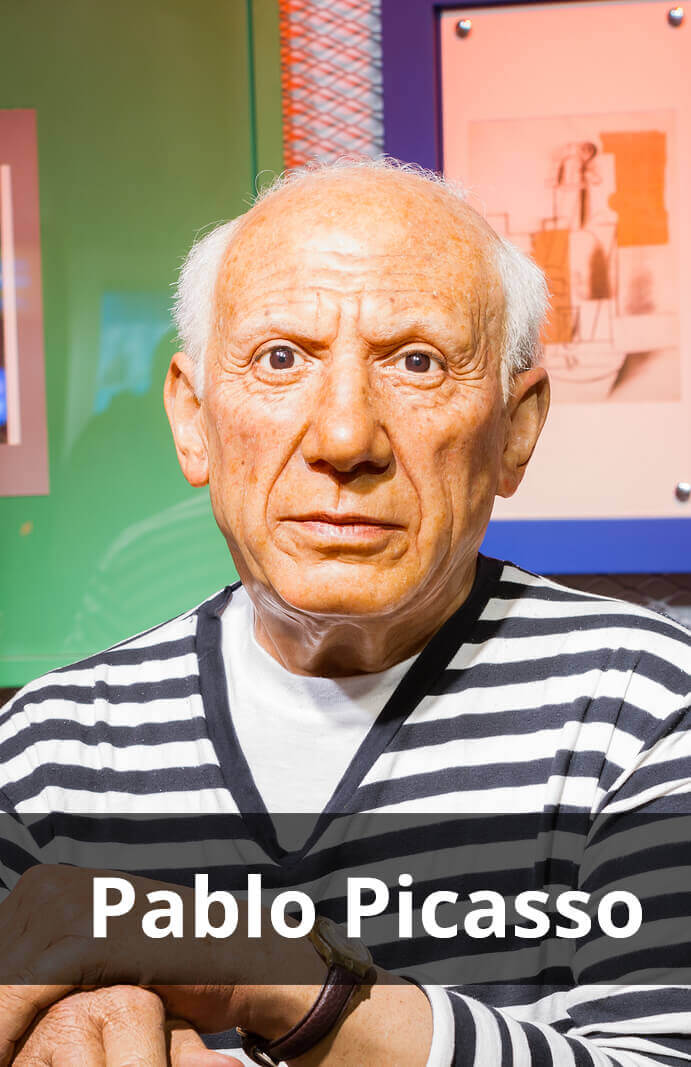 Met Museum: Pablo Picasso


"The artistic genius of Pablo Picasso (1881-1973) has impacted the development of modern and contemporary art with unparalleled magnitude. His prolific output includes over 20,000 paintings, prints, drawings, sculptures, ceramics, theater sets and costumes that convey myriad intellectual, political, social, and amorous messages." Visit the Heilbrunn Timeline of Art History for a slideshow and an excellent Picasso biography.
MOMA: Pablo Picasso


At first glance, this bio seems really brief, but if you look in the right-hand corner below the slideshow, you'll see a drop-down box that provides navigation to the rest of the Picasso biography. "Picasso never taught, but from the moment that he entered into an artistic dialogue with his contemporaries through Cubism he attracted numerous followers. Cubism not only became a stylistic formula that others continued to exploit, but also a springboard for sculptural developments by artists such as Tatlin and Lipchitz and an influence on artists as diverse as Duchamp and Matisse."
Museu Picasso de Barcelona


As with any museum site, if you are not visiting in real life, you need to jump around the site to find the virtual exhibits. Here you'll find them under the menu items: The Collection, Exhibitions, and Pablo Picasso. Highlights include a timeline of Picasso's time in Barcelona, an excellent collection of Picasso links, and a great quote section (all listed under Pablo Picasso.)
… Click to continue to Pablo Picasso
Printables Club Members Also Get …
Surfnetkids Printables Club Members also get the following printables to use in the classroom, the computer lab, the school library, or to send home with students:
Pablo Picasso Printable
Pablo Picasso Wikipedia Printable
Cubism Printable
Paul Cézanne Printable
Vincent van Gogh Printable
*** Are you curious? Get your own ten-day trial membership:
https://www.surfnetkids.com/printables-club/
Related Games
Quote of the Week
"I am always doing that which I cannot do, in order that I may learn how to do it." ~~ Pablo Picasso ~~ (October 25, 1881 – April 8, 1973) Spanish artist. Find more here: www.lightafire.com/quotations/authors/pablo-picasso/
Surfing the Calendar
British Black History Month
October
International Dinosaur Month
October
Bullying Prevention Month
October
Diversity Awareness Month
October
National Book Month
October
National Cyber Security Month
October
National Dental Hygiene Month
October
Adopt a Shelter Dog Month
October
National Popcorn Month
October
National Stamp Collecting Month
October
Computer Learning Month
October
Statue of Liberty Designated a National Monument
Oct 15, 1924
Noah Webster's Birthday, Celebrated Annually as Dictionary Day
Oct 16, 1758
Marie Antoinette Beheaded
Oct 16, 1793
U.S. Population Reaches 300 Million
Oct 17, 2006
Transfer of Alaska From Russia to U.S., Celebrated as Alaska Day
Oct 18, 1867
National Teen Driver Safety Week
Oct 20-26, 2019
National Chemistry Week
Oct 20-26, 2019
Edison Invents the Incandescent Light Bulb
Oct 21, 1879
First Landfall of Hurricane Wilma
Oct 21, 2005
Orionids Meteor Shower
Oct 21, 2019
Chemists Celebrate National Mole Day
Oct 23, 2019
Red Ribbon Week
Oct 23-31, 2019
Pablo Picasso's Birthday
Oct 25, 1881
Statue of Liberty Dedicated
Oct 28, 1886
Jonas Salk's Birthday
Oct 28, 1914