Dear Reader,
Merry Christmas and Happy Hanukkah to all who celebrate. May your holidays be warm and bright. To help you celebrate, here is a short list of Surfnetkids holiday resources: Christmas and Hanukkah Resources.
See ya on the Net,
Barbara J. Feldman
"Surfing the Net with Kids"
https://www.surfnetkids.com

Easy Christmas Cookies
https://www.surfnetkids.com/resources/easy-christmas-cookies/
Easy Christmas Cookies Printable(** for Premium Members only)
https://www.surfnetkids.com/printables/files/printables-club/easy-christmas-cookies.pdf
I do not bake cookies. When my kids were younger they had a hard time accepting this, but eventually they figured out that they could make cookies themselves! For all the bakers at your house (whatever their ages), here are some easy, kid-friendly cookie recipes. Have a safe and happy holiday season!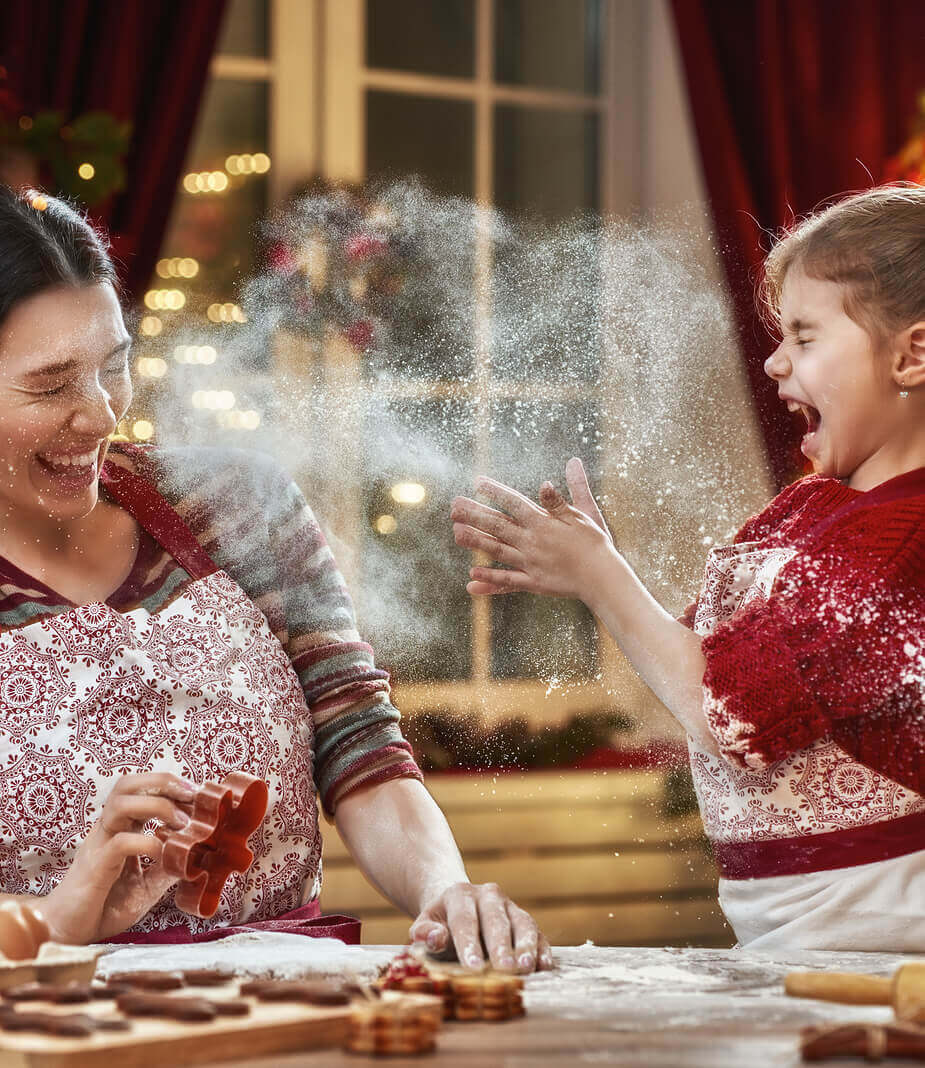 Betty Crocker: Christmas Cookies to Make with Kids


"From red and green chocolate chip cookies to sugar cookie cut-outs, these are the easy Christmas cookies we look forward to making every year." There are only ten recipes here, but I like this collection because you can see the cookies on this one page, without having to scroll through a slideshow. Visit to check out Easy Reindeer Cookies, Christmas Candy Cane Cookies, and the Snow-Capped Christmas Tree Cookies.
Kids Activities Blog: 75 Cookie Recipes We Adore


This is a giant collection of 75 cookie recipes. How many years will it take you to try them all? "One of our family's Christmas traditions is making a big platter of cookies and handing out small plates filled with goodies to our neighbors. The kids LOVE it and even though it is several weeks away they are already planning on the types of cookies they want to make."
Mrs. Claus' Kitchen


Mrs. Claus' twenty-five recipes are divided into three categories: Elf Bedtime Snacks, Santa's Favorites, and Reindeer Cravings. All her recipes are easy and full of kid-appeal. For example, did you know reindeer love wormy apples? You can make them by spreading peanut butter on apple slices, and topping with yummy, gummy worms. Most of these recipes don't even require baking! When you're ready to leave the kitchen, there's lots to explore in the rest of Santa's Village.
… Click to continue to Easy Christmas Cookies
Printables Club Members Also Get …
Surfnetkids Printables Club Members also get the following printables to use in the classroom, the computer lab, the school library, or to send home with students:
Easy Christmas Cookies Printable
Gingerbread Houses Printable
Christmas Crafts Printable
Christmas Crafts Printable
*** Are you curious? Get your own ten-day trial membership:
https://www.surfnetkids.com/printables-club/
Related Games
Christmas Cookies Decoration
Christmas Cookies
Christmas Eat Cookies
Cookies For Santa Claus
Quote of the Week
"Kind words can be short and easy to speak, but their echoes are truly endless." ~~ Mother Teresa ~~ (August 26, 1910 – September 5, 1997) Roman Catholic nun, humanitarian. For more quotes from Mother Theresa, click this link.
Surfing the Calendar
International Calendar Awareness Month
December
Universal Human Rights Month
December
Game of Bingo Created by Edwin S. Lowe
Dec, 1929
Ludwig von Beethoven's Birthday
Dec 16, 1770
Boston Tea Party
Dec 16, 1773
Beatrix Potter self-published "The Tale of Peter Rabbit"
Dec 16, 1901
Jane Austen's Birthday
Dec 16, 1775
Wright Brother's First Flight
Dec 17, 1903
Slavery Abolished by 13th Amendment
Dec 18, 1865
Carter G. Woodson's Birthday
Dec 19, 1875
France Transfers Louisiana Territory to U.S.
Dec 20, 1803
Sacagawea Dies
Dec 20, 1812
U.S. Supreme Court Declares Segregated Bus Seating Illegal
Dec 20, 1956
Anniversary of Establishment of Poet Laureate
Dec 20, 1985
Anniversary of Pilgrim Landing
Dec 21, 1620
Anniversary of First Crossword Puzzle
Dec 21, 1913
Winter Solstice
Dec 21, 2019
Winter Begins
Dec 21, 2019