Dear Reader,
Happy National Popcorn Day (January 19). For more January holidays and recommended resources, visit the Surfnetkids Calendar.
See ya on the Net,
Barbara J. Feldman
"Surfing the Net with Kids"
https://www.surfnetkids.com

Popcorn
https://www.surfnetkids.com/resources/popcorn/
Popcorn Printable(** for Premium Members only)
https://www.surfnetkids.com/printables/files/printables-club/popcorn.pdf
Popcorn is fun to make, healthy to eat, and a great ingredient for science experiments. Whether you are entertaining preschoolers or teaching middle-schoolers the scientific method, you'll find what you're looking for in these popcorn pages.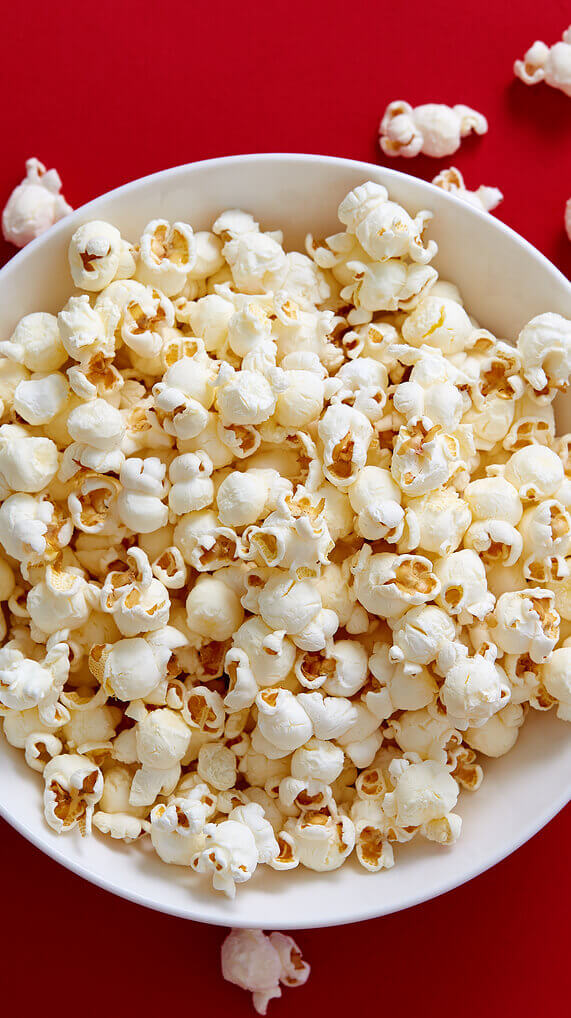 Exploratorium: Popping Popcorn


"As a popcorn kernel is heated, water and oil inside the seed heat up and soften the surrounding starch. The surrounding shell is so tough that the water can't escape when it initially boils into steam. As the steam gets even hotter, the water molecules move even faster and pressure builds up inside the seed. When the seed coat bursts, steam cooks and fluffs the starch molecules as it's released. At some point, the pressure gets so high (up to seven times normal pressure!) that the seed coat bursts." Visit Exploratorium to learn more about popcorn science, and try the "Every Last Popcorn" activity linked to at the bottom of this lesson.
Jolly Time Popcorn Kids Club


Start with this huge recipe collection (Peanut Butter and Maple Gourmet Popcorn, anyone?) , and then explore The Story of Popcorn (look for Virtual Museum below Our Family in the main menu). Popcorn started as street food, but the invention of the electric popcorn machine made it a movie theater staple. Later, in the 1930's, radio advertising brought popcorn making into the home.
Kid Activities: 31 Fun Popcorn Games and Activities


From Popcorn Relay Races to Popcorn Trivia, Kid Activities brings us a varied list of 31 popcorn games and activities. "Corn was first grown about 7000 years ago in the highlands of central Mexico, and by the first century B.C. was a staple crop of all the agricultural peoples in the Americas. One of the first uses of corn kernels was for popping. Archeologists found some popped corn in a bat cave in New Mexico that was 5,600 years old."
… Click to continue to Popcorn
Printables Club Members Also Get …
Surfnetkids Printables Club Members also get the following printables to use in the classroom, the computer lab, the school library, or to send home with students:
Popcorn Printable
Popcorn Wikipedia Printable
Cool Science Experiments Printable
Nutrition Printable
*** Are you curious? Get your own ten-day trial membership:
https://www.surfnetkids.com/printables-club/
Related Games
Quote of the Week
"There are seasons in every country when noise and impudence pass current for worth; and in popular commotions especially, the clamors of interested and factious men are often mistaken for patriotism." ~~ Alexander Hamilton ~~ (January 11, 1755 or 1757 – July 12, 1804) Founding Father of the United States, first Secretary of the Treasury (under President George Washington), the founder of U.S. financial system, Father of the United States Coast Guard, and founder of The New York Post. Visit www.lightafire.com/quotations/authors/alexander-hamilton for quotes and resources.
Surfing the Calendar
Financial Wellness Month
January
Ratification Day
Jan 14, 1784
American Revolutionary War Ended
Jan 14, 1784
Wilson "Snowflake" Bentley's First Snowflake Photograph
Jan 15, 1885
Martin Luther King, Jr.'s Birthday
Jan 15, 1929
Dr. Dian Fossey's Birthday
Jan 16, 1932
Ben Franklin's Birthday
Jan 17, 1706
Operation Desert Storm Begins
Jan 17, 1991
A. A. Milne (Author of Winnie-the-Pooh) Birthday
Jan 18, 1882
Edgar Allan Poe's Birthday
Jan 19, 1809
Paul Cezzane's Birthday
Jan 19, 1839
NASA Launches New Horizon Spacecraft
Jan 19, 2006
National Popcorn Day
Jan 19, 2020
President Roosevelt Approves Production of Atomic Bomb
Jan 19, 1942
Martin Luther King Day
Jan 20, 2020
John F. Kennedy Inaugural Address
Jan 20, 1961