Dear Reader,
Everything is dusty and noisy as we begin week 3 of our kitchen/master bath remodel. I'm so glad I splurged on the wireless Bose QuietComfort noise-cancelling headphones! What's new in your world?
See ya on the Net,
Barbara J. Feldman
"Surfing the Net with Kids"
https://www.surfnetkids.com

Jane Austen
https://www.surfnetkids.com/resources/jane-austen/
Jane Austen Printable(** for Premium Members only)
https://www.surfnetkids.com/printables/files/printables-club/jane_austen.pdf
Romantic novelist Jane Austen (1775 – 1817) achieved success in her lifetime with the publication of "Sense and Sensibility" in 1811, followed by four additional novels. Her continued popularity after two-hundred years is nothing short of phenomenal, with adaptations of nearly every kind continuing to spring up.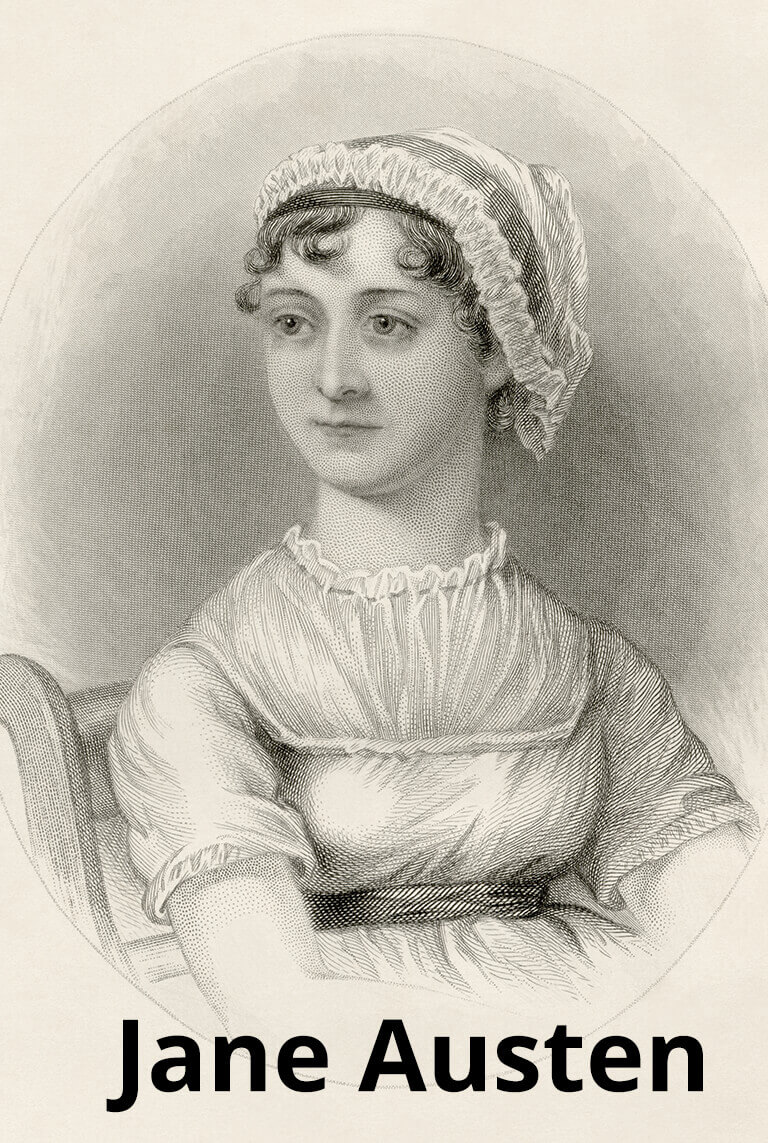 Jane Austen


"Her [Jane Austen's] timeless works – numbering just six complete novels have been turned into a plethora of motion pictures, spin-offs and modern retellings at an almost regular pace, and translated into multiple languages surpassing cultural boundaries in the process. These six works have gone to become something of a model formula for the romance stories we see today." There is lots to enjoy at this Austen fan site, so be sure to check out these top pages: the Jane Austen biography, the timeline of her life, Regency Period fashions, and Authors Like Jane.
Jane Austen Society of North America


With over 4,500 members and 70 regional groups, the Jane Austen Society of North America (JASNA) caters to Austen fans of all ages. Visit their website for a brief biography, a chronology of her works, maps of her novels, and pictures. "The only authenticated picture of Jane Austen is a small pencil and watercolor sketch made by her sister, Cassandra, which is displayed in low light and protected by a cover in the National Portrait Gallery in London." Click through to the museum site to view it.
PBS Masterpiece: Sandition: A Guide to Jane Austen's Novels


"Just before her death, Austen penned 11 full chapters and one 12th incomplete one of Sanditon, the tale of a budding seaside resort and the intriguing characters who live there, but the novel was, unfortunately, never finished by Austen. Instead, numerous authors over the years have attempted their own completions of the Austen fragments—and most recently, renowned screenwriter Andrew Davies took on the task." Visit this PBS site to learn more about all of her novels, both finished and unfinished.
… Click to continue to Jane Austen
Printables Club Members Also Get …
Surfnetkids Printables Club Members also get the following printables to use in the classroom, the computer lab, the school library, or to send home with students:
Jane Austen Printable
Jane Austen Wikipedia Printable
Louisa May Alcott Printable
Charles Dickens Printable
Rudyard Kipling Printable
*** Are you curious? Get your own ten-day trial membership:
https://www.surfnetkids.com/printables-club/
Related Games
Quote of the Week
"Life seems but a quick succession of busy nothings." ~~ Jane Austen ~~ (December 16, 1775 – July 18, 1817) English novelist. Find more observations on the topic of life by clicking this link.
Surfing the Calendar
Financial Wellness Month
January
Martin Luther King Day
Jan 20, 2020
John F. Kennedy Inaugural Address
Jan 20, 1961
Penguin Awareness Day
Jan 20, 2020
No Name-Calling Week
Jan 21-25, 2019
Answer Your Cat's Question Day
Jan 22, 2020
Nellie Bly Returns From Her 72-day Trip Around the World
Jan 25, 1890
Australia Day
Jan 26, 1788
Playdoh Patent Issued
Jan 26, 1965
Mozart's Birthday
Jan 27, 1756
Lewis Carroll's Birthday
Jan 27, 1832
Jane Austen's "Pride and Prejudice" Published
Jan 28, 1813
Seven Dead in Challenger Space Shuttle Disaster
Jan 28, 1986
National Puzzle Day
Jan 29, 2020
Mahatma Gandhi Assassinated
Jan 30, 1948
Chinese Year of the Rat
Jan 25, 2020