Dear Reader,
Did you know that February 26 is National Tell a Fairy Tale Day? I couldn't find anything online about the holiday's origin, but I can tell you (per NationalDay.com) that it is one of over 1,500 national days. Celebrate it with the telling of a good fairy tale and your favorite little one!
See ya on the Net,
Barbara J. Feldman
"Surfing the Net with Kids"
https://www.surfnetkids.com

Fairy Tales and Fables
https://www.surfnetkids.com/resources/fairy-tales-and-fables/
Fairy Tales and Fables Printable(** for Premium Members only)
https://www.surfnetkids.com/printables/files/printables-club/fairy-tales-and-fables.pdf
As both readers and writers, we return to fairy tale themes again and again, gleaning new meaning from each encounter. These are stories that survived and evolved for hundreds of years. Read them again (or for the first time) and discover what makes them timeless.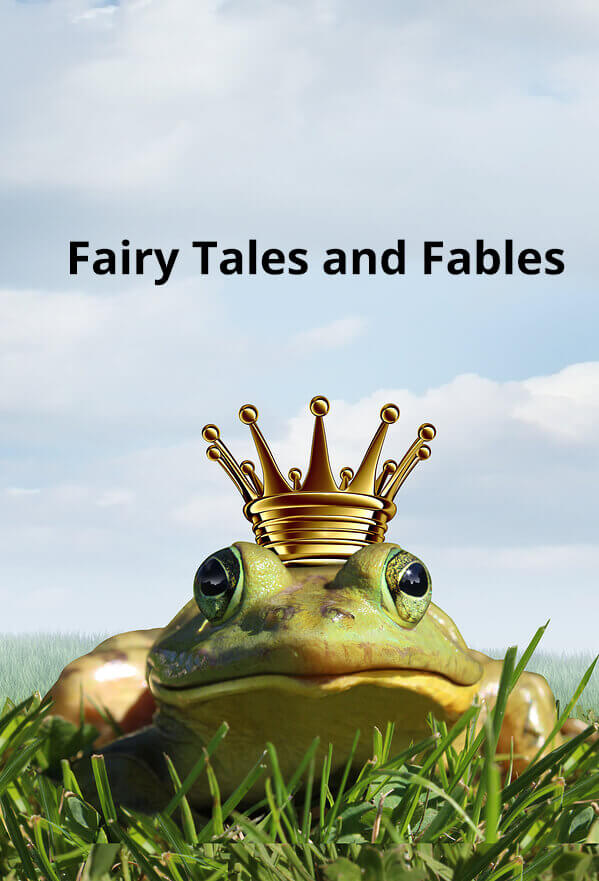 Aesop's Fables


"Aesop was a Greek storyteller born in approximately 620 BCE. Tradition says he was born as a slave, but developed a real talent for fables that were used to teach truths in a simple, understandable way. While Aesop was revered for his abilities, it is almost certain that many of the fables attributed to him were actually written by countless people over the ages." There are 258 fables here, categorized by subjects such as Birds, Horses, and Rabbits. Or, throw caution to the wind, and simply click on the Random Fable link.
Scholastic: Myths, Folktales, Fairy Tales


As part of their Writing with Writers series, this Scholastic project is a multi-grade resource for learning about and writing myths, folk tales and fairy tales. Grades one to three explore fairy tales and meet two authors who have re-written classic fairy tales: Jon Scieska (author of "The True Story of the Three Little Pigs") and Diane Good (author and illustrator of "Cinderella: The Dog and her Little Glass Slipper.") Similarly, grades three to six dive into folk tales while grades five through eight learn about myths. There even is an opportunity to submit your own tales for possible publication on the Scholastic site.
Storyberries: Fairy Tales


Storyberries.com (since 2014) offers "both classic and contemporary stories in an easy-to-read format with vibrant illustrations." Each fairy tale page includes an audio version, a readable version, parental warnings if the story includes any violence, discussion ideas, and links to related stories.
… Click to continue to Fairy Tales and Fables
Printables Club Members Also Get …
Surfnetkids Printables Club Members also get the following printables to use in the classroom, the computer lab, the school library, or to send home with students:
Fairy Tales and Fables Printable
Fairy Tales and Fables Wikipedia Printable
Hans Christian Andersen Printable
Grimms' Fairy Tales Printable
Aesop's Fables Printable
*** Are you curious? Get your own ten-day trial membership:
https://www.surfnetkids.com/printables-club/
Related Games
Hidden Fables Hidden Objects
Fairy Tale Match 3
Fairy Tale Puzzle
Fairytale Annihilation
Girl Fairytale Fashion
Quote of the Week
"I think, at a child's birth, if a mother could ask a fairy godmother to endow it with the most useful gift, that gift should be curiosity." ~~ Eleanor Roosevelt ~~ (October 11, 1884 – November 7, 1962) American First Lady, diplomat, activist. Explore more quotes from Eleanor Roosevelt here.
Surfing the Calendar
Black History Month
February
Wild Bird Feeding Month
February
American Heart Month
February
Children's Dental Health Month
February
National Engineers Week
Feb 16-22, 2020
Presidents' Day
Feb 17, 2020
Pluto Discovered
Feb 18, 1930
Ansel Adams' Birthday
Feb 20, 1902
First American Orbits the Earth
Feb 20, 1962
First Steam Train Travels 10 Miles
Feb 21, 1804
George Washington's Birthday
Feb 22, 1732
Steve Irwin's Birthday
Feb 22, 1962
Siege of the Alamo Begins
Feb 23, 1836
Scientists Announce Dolly, Cloned From an Adult Sheep
Feb 23, 1997
Wilhelm Grimm's Birthday (one of the Grimm Brothers)
Feb 24, 1786
George Harrison's Birthday
Feb 25, 1943
Mardi Gras
Feb 25, 2020
Tell a Fairy Tale Day
Feb 26, 2020
First U.S. Chartered Passenger Railroad Service
Feb 28, 1827