Dear Reader,
How are you doing? Are you reading anything good? Although I consider myself an avid reader, I hadn't picked up my Kindle since we started sheltering-at-home until just a few days ago. Last week I even dropped into my book club's Zoom meeting to say, "Hi! How are you? I haven't read the book, so I'm not going to stick around very long!"
But, at long last, I picked up my Kindle, and read "Kitchens of the Great Midwest" by J. Ryan Stradal. It's an easy read (which was just what I needed in these distracting times) and I gave it 4 stars on GoodReads.com.
What are you reading?
See ya on the Net,
Barbara J. Feldman
"Surfing the Net with Kids"
https://www.surfnetkids.com

Lewis and Clark
https://www.surfnetkids.com/resources/lewis-and-clark/
Lewis and Clark Printable(** for Premium Members only)
https://www.surfnetkids.com/printables/files/printables-club/lewis-and-clark.pdf
Meriwether Lewis and William Clark's trailblazing expedition departed from St. Louis 201 years ago, on May 14, 1804. In a span of twenty-eight months, they covered 8,000 miles, journeying to the Pacific Ocean and back again.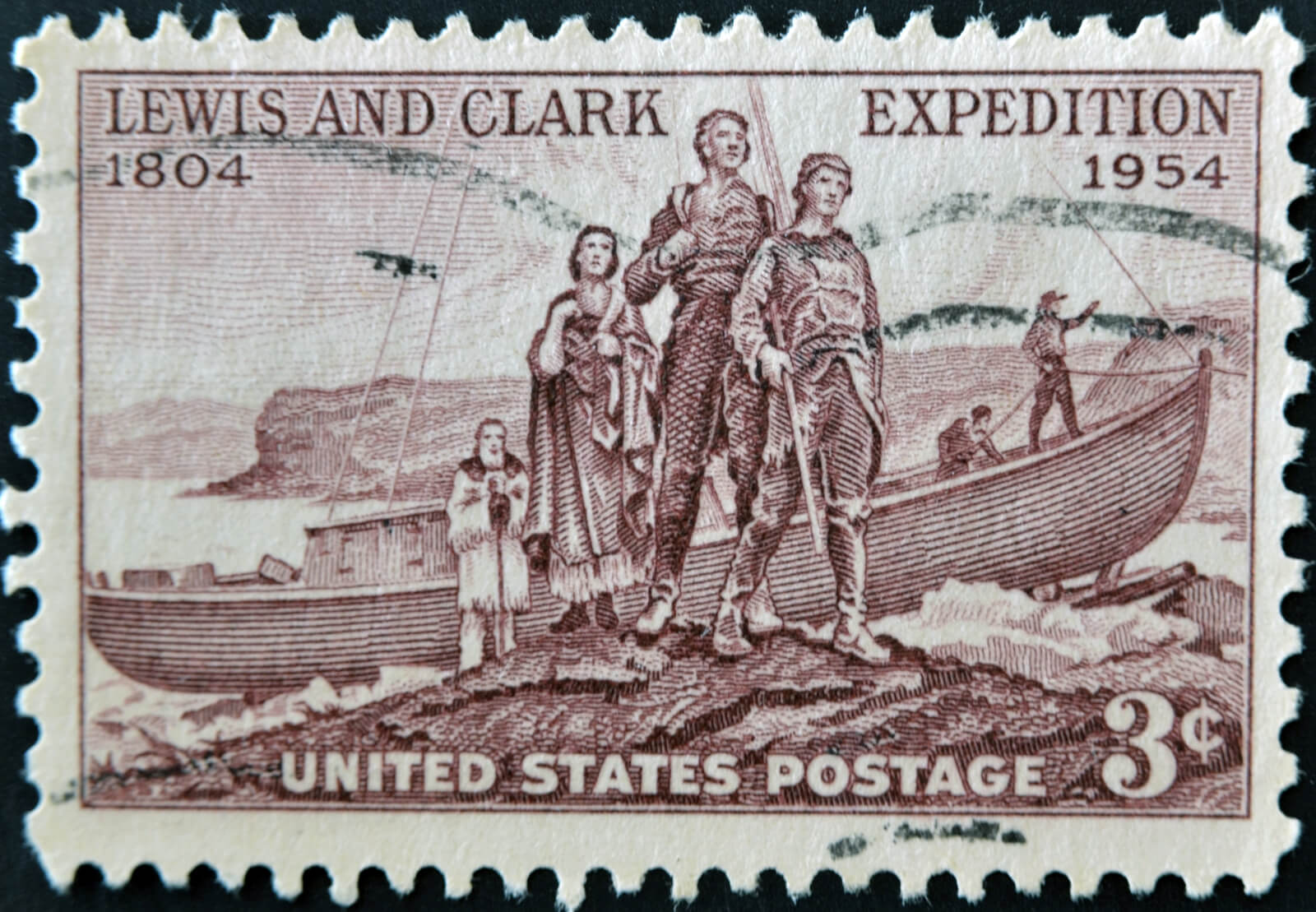 Discovering Lewis & Clark


"'The object of your mission is to explore the Missouri River & such principal stream of it as by its course and communication with the waters of the Pacific Ocean, whether the Columbia, Oregon, Colorado or any other river may offer the most direct & practicable water communication across this continent for the purpose of commerce.' With these words, President Jefferson set in motion the Lewis and Clark expedition of 1804 – 1806."
EdGate: Lewis & Clark Mapping the West


"Among the many successes of the 1804-06 Lewis and Clark expedition were the important strides made in the mapping of the U.S. interior." This Smithsonian exhibit explains the importance of maps, shows one of the original maps that Lewis and Clark carried with them, and describes the mapping that took place during their journey. "They prepared about 140 maps on the trail and collected some 30 maps from Indians, fur trappers, and traders."
National Archives: Lewis & Clark Expedition


With Primary Source Documents and Document Analysis Worksheets, the National Archives is a treasure trove for teachers and homeschoolers. "Document analysis is the first step in working with primary sources. Teach your students to think through primary source documents for contextual understanding and to extract information to make informed judgments."
… Click to continue to Lewis and Clark
Printables Club Members Also Get …
Surfnetkids Printables Club Members also get the following printables to use in the classroom, the computer lab, the school library, or to send home with students:
Lewis and Clark Printable
Printable Lewis and Clark Word Search
Lewis and Clark Wikipedia Printable
Thomas Jefferson Printable
Louisiana Purchase Printable
Sacagawea Printable
*** Are you curious? Get your own ten-day trial membership:
https://www.surfnetkids.com/printables-club/
Related Games
Lewis and Clark Quiz
Lewis and Clark Word Search
Quote of the Week
"A journey is a person in itself; no two are alike. And all plans, safeguards, policing, and coercion are fruitless. We find that after years of struggle that we do not take a trip; a trip takes us." ~~ John Steinbeck ~~ (February 27, 1902 – December 20, 1968), American novelist. Check out more John Steinbeck quotes by clicking the link.
Surfing the Calendar
National Physical Fitness and Sports Month
May
National Youth Traffic Safety Month
May
National Flower Month
May
Skin Cancer Awareness Month
May
Sudoku First Published as Number Place in Dell Puzzle Magazine
May, 1979
Mother's Day
May 10, 2020
Mother's Day Cards
May 10, 2020
Mother's Day Poems
May 10, 2020
Central and Union Pacific Railroads Meet
May 10, 1869
Richard Feynman's Birthday
May 11, 1918
Edward Lear's Birthday (Celebrated as Limerick Day)
May 12, 1812
Edward Lear's Limericks
May 12, 1812
Start of California Gold Rush
May 12, 1848
Frog Jumping Day
May 13, 2020
First permanent British colony Established in Jamestown, Virginia
May 14, 1607
Lewis & Clark Leave St. Louis
May 14, 1804
Major Lassen Peak Volcanic Eruption
May 14, 1915
National Windmill Day (Holland)
May 14, 2020
L. Frank Baum's Birthday
May 15, 1856
Discovery of Largest Prime Number Known to Man
May 15, 2004