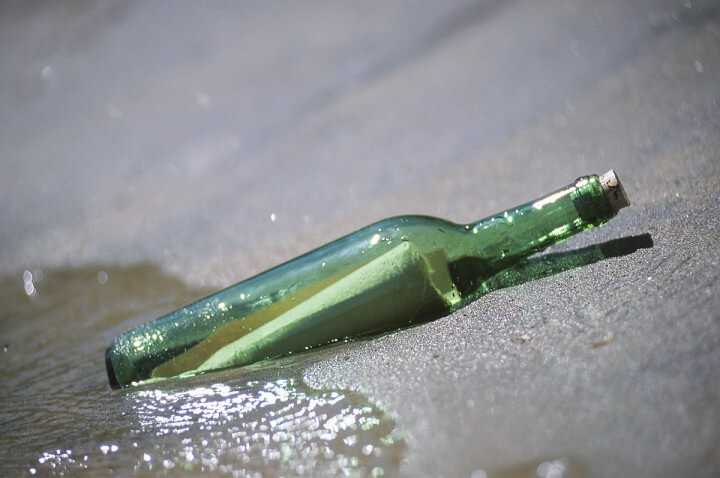 1 any size water bottle
Blue food coloring
Mini fish figurine *your choice*
Vegetable oil
Super glue
Fill water bottle almost to lid with water. Add a little less then 1/4 cup of vegetable oil to make "ocean" thick. Add around 5 drops of blue food coloring to bottle. Less for a lighter ocean or more for a darker one. Put in small fish figurine if used. Apply a medium layer of super glue to the edge of the lid and mouth of the bottle. Close lid carefully and tightly. Now you have your ocean.
From Emily, age 13, Harrison,AR