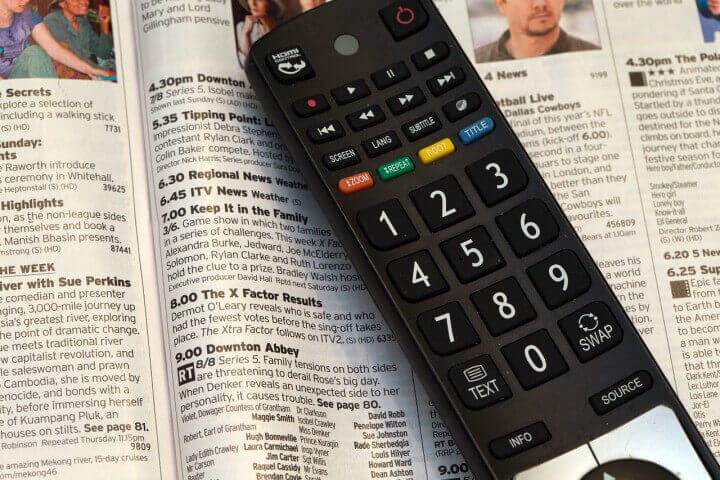 Dads love to watch movies and it is the rare Dad who wouldn't love to spend time on Father's Day watching a video. Whether you are planning to give Dad a movie or two for his Father's Day gift, or you just want to rent the right movies that he would love, there are plenty to choose from. Just make sure that you provide lots of popcorn and his favorite snacks and beverages. So for a gift that Dad will love, this Father's Day buy or rent Dad some videos, gather the family and the popcorn, and take a look at these best Father's Day videos.
Father of the Bride-This 1991 remake starts Steve Martin, Diane Keaton and then radiant newcomer Kimberly Williams. Steve Martin, plays George Banks whose idyllic existence is shattered when his daughter returns home, after studying abroad to announce that she is engaged to an "independent communications consultant". What follows in this classic father-daughter story perfectly captures a dad's angst at watching his child grow up and leave the nest. Steve Martin walks the perfect line between funny and maudlin, with Martin Short making a stand out appearance as "Franck" the wedding consultant.
In America-This 2002 film showcases writer/director Jim Sheridan's (In the Name of the Father) autobiographical story of his family's immigration from Ireland to the US. It beautifully illustrates the struggles of a father to provide for his wife and children, but does so in a way that's amusing and heartwarming, never cloying. Djimon Hounsou (Amistad) has a nice turn as a recluse neighbor who helps the family in an unexpected way.
Field of Dreams-This 1989 film is loved by sports minded and non sports minded dads everywhere. This memorable film stars Kevin Costner, Ray Liotta and James Earl Jones. Ray Kinsella (Kevin Costner) is a novice farmer who becomes convinced by a mysterious voice that he is supposed to construct a baseball diamond in his corn field. The film's underlying themes are the fulfillment of dreams, and how people can overcome any regrets they may have about the life choices they make. The ending will have you and your Dad choking up, no matter how often you may have seen the film.
The Godfather/Part 2-While everyone has seen the original, not everyone has seen the sequel. Keep in mind that this 1974 follow up is long and violent, so its best viewed by adults only. The Godfather Part II presents two parallel storylines. One involves Mafia chief Michael Corleone in 1958/1959 after the events of the first movie; the other is a series of flashbacks following his father, Vito Corleone from 1917 to 1925, from his youth in Sicily (1901) to the founding of the Corleone family in New York. The Godfather Part II reaches its climax in a montage of assassinations and death, reminiscent of the end of The Godfather.
Up-Don't be fooled into thinking that this 2009 animated film is just for kids. Besides the eye popping animation, Ed Asner and Christopher Plummer lend their voices to this rich story about love and frailty. Ed Asner voices the character of Carl Fredrickson who decides to see the world by tying thousands of helium balloons to his house and setting sail. The ensuing characters and adventures will have you and your Dad, laughing and crying with this story of love and friendship.
Mrs. Doubtfire-Dad may be skeptical at first, but who can resist a movie about a Dad that will go to any length, to be with his kids. Robin Williams and Sally Field star in this 1993 about an out of work, lost custody of his kids, dad who disguises himself as a Scottish nanny to be closer to his family. While the ending isn't expected, the movie has a poignant storyline about the power of a father's love.