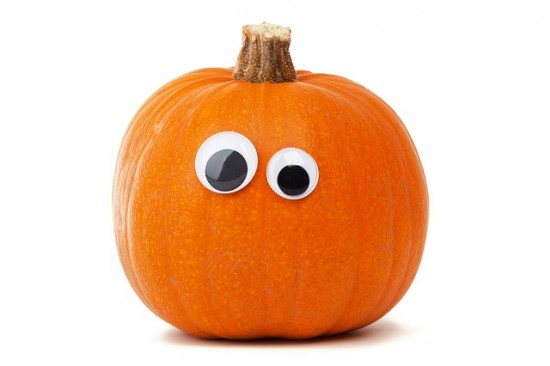 This fun pumpkin can literally hang around to watch the Halloween festivities. Keep in mind that this craft is best for ages 6 & up.
What you will need:
1 sheet of orange and green craft foam
Pumpkin template (available online at many craft sites)
Tacky glue
Two 1″ suction cups
stapler
scissors
black and white enamel paint & paint brush (Optional)
The suction cup eyes will stand out more if you paint the backs with enamel paint. Do not paint the flat part of the back where glue will be applied. Dry completely. Staple your pumpkin pattern to the craft foam at edges. Orange is for the pumpkin body and green for the stem of the pumpkin. Be sure not to staple inside the areas you will be using. Cut out pieces, assemble and glue. Glue the suction cups in place. Stick them on your window to watch for trick-or-treaters.