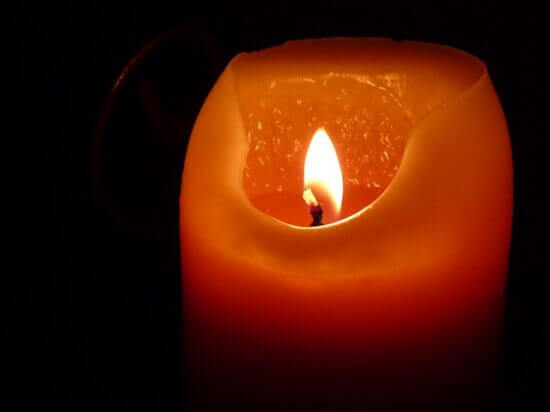 One of the most fun types of crafts is beading. Beads come in all shapes, sizes and colors and are easy to work with. So for some extra fun try combining beading with some Halloween creativity and you may just be amazed at the results. Beads can easily be found at your local craft stores. It is important to keep in mind that if you are planning craft projects for very young children you may want to only choose larger beads to avoid the risk of choking and help with the often limited dexterity of smaller fingers. For older kids and teen who often love beading the sky is the limit! So here are some ideas for Halloween bead crafts-
 Halloween Candle Wraps
This extra special craft will make your Halloween candles really sparkle.
What you will need:
3″ diameter pillar candle
Jack-o-Lantern beads
black and purple pony beads
memory wire bracelet
needle nose pliers
Instructions for the project:
Bend the end of the memory wire into a small loop in order to keep the beads from falling off. You may then randomly string black pony beads, purple pony beads and pumpkin beads. Your decoration will look better if you do not try to pattern the beads. When the bracelet is filled, bend the final end into a loop to keep the beads in place. Wrap carefully around the candle. The wire will keep its shape and stay in place.