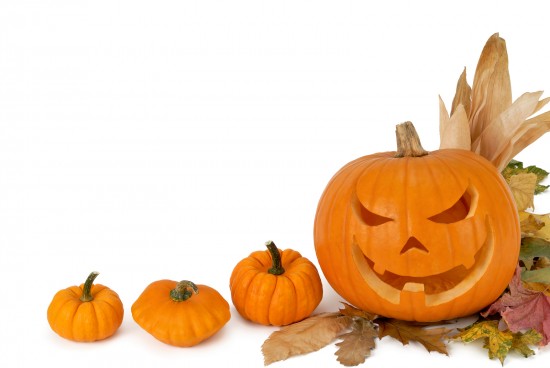 When it comes to preschool classrooms, visual stimulation is important. It helps give the kids in the classroom something fun to work on and look at, as well as reiterate the things being taught by having it in their sight.
Bulletin boards are a great way to incorporate lesson plans and help preschool students. Decorating bulletin boards for holidays and seasons is particularly fun.
These are a few ideas to help make your bulletin boards fun for Halloween. They are suited to preschool aged children, and the kids will have fun working on projects that they can then display in their classroom.
Pumpkin Patches
Halloween and fall is a perfect time to incorporate pumpkins into your lessons and on your bulletin board. Roll out some brown or white background paper, and place paper plates with orange paint on them. Have the kids come up one or two at a time (depending on the number of aides you have) and have them dip their palms in the paint, then write their names by the pumpkin they make. When the paint is dry, you can attach pipe cleaners or twisted green tissue paper to resemble vines, and paint or tape a stem to the top of the pumpkins. Let the kids decorate their pumpkins and write "Preschool Pumpkin Patch" or "Teacher's Name Pumpkin Patch" at the top of the bulletin board.
Another fun idea incorporating pumpkins is to photograph each child and print the pictures off, or get their school photos. Make a pumpkin patch on the bulletin board with simple orange pumpkins, but cut a "door" on each pumpkin so you can open them up. Or, you can simply tape the top of the pumpkin by the stem, so it can be easily lifted. Display each child's picture and name under each pumpkin, and title the bulletin board, "Look Who's Hiding in the Pumpkin Patch!"
Preschool is a Hoot
This is a good bulletin board that can be used not only for Halloween, but fall as well. Decorate the background of the bulletin board with blue or black paper, a moon, and a tree made from construction paper. Then print off pictures of owls for students to color or decorate however they want, and be sure to write their names on them. Title the bulletin board, "Preschool is a Hoot!"
You could also do a variation of this by having kids write on their bats their names, and then titling the bulletin board, "Hoo Are We?" or something similar. If the kids can't write well yet, then put their pictures over the owl faces.
Ghosts

Ghosts are an easy and fun way to do a Halloween bulletin board. You can cut out ghosts from construction paper and let the kids decorate them, then display them on the board. You can also let the kids trace their hands (fingers together) on white paper, and cut them out that way. Your background can be a simple Halloween background. You can also tie the ghosts into whatever you're learning about by saying something like, "Boo!" And then a phrase about counting, the alphabet, or whatever it is the kids are learning about.
Even with preschool kids, there are lots of bulletin board ideas for Halloween you can do that they can participate in. These are a few ideas for creative and festive Halloween bulletin boards.