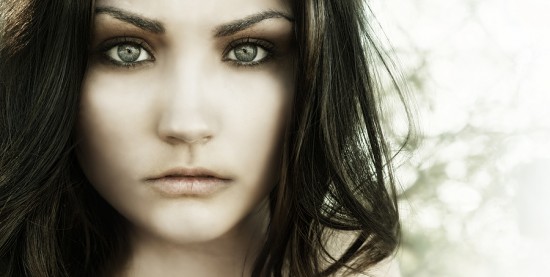 Teens are difficult to please. When it comes to helping them to pick or create the perfect Halloween costume you may find yourself looking for options. Teens are very concerned with their image and live to impress their peers. As a parent, being an outsider to all of the drama that is associated with looking a certain way can be difficult to follow. Not to worry, there are plenty of ideas to find great Halloween costume ideas for teens.
What's popular now?
Teens always want to be in step with what is popular now. That includes knowing about popular catch phrases, TV shows, brands, etc. A classic idea for a Halloween costume that they are sure to love would reflect these important moments of pop culture. Your teen might want to consider a costume of a character from his or her favorite show or movie. Some of the most popular costumes are the ones that remind others of the entertainment that they enjoy. You can't lose!
But don't stop your creative juices with just the media. Consider all of the other hot and modern things that your teen can't live without. Cell phones and i-pods are easy to make out of a simple cardboard box. Your teen'classmates will recognize right away what their costume is (even if you are not quite sure about what gadget they are supposed to be). It is alright to succumb to a certain degree of peer pressure when it comes to a costume, especially when mom and dad play a role in making the decision of the final costume choice.
Important milestones
Thinking of events that are important to your teen could result in a great Halloween costume idea. Important milestones in their life such as a first kiss or obtaining a driver'license can be depicted in costume form. These costumes will certainly make your teens and their friends laugh because of the personal applicability. You can't go wrong with a costume that everyone your same age can relate to.
Teenage girls and teenage boys
It is often tough to read teenage girls and boys if they do not come right out and tell you what type of costume they would like for Halloween. Some teens do not want to draw too much attention to them with an over-the-top costume. Some teens just want to look good for their friends and blend in with the crowd. Below are some costume ideas for both girls and boys that involve less effort and don't usually draw too much unwanted attention.
Girl's costume ideas: Vampire, witch, masquerade ball, devil, maid, period costumes (Go-go girl, Cleopatra, 80's, etc.), SuperGirl, fairy, Red Riding Hood.
Boys costume ideas: Gladiator, rockstar, pirates, cop, period costumes (disco, gangster, etc.)

Make it yourself
When it comes to making Halloween costumes some parents really get spooked. But you do not have to do all the work yourself. Visit a second hand or a goodwill store and look for clothes that could form the base of a costume. An old prom dress could be used for a myriad of different looks. For example, you could spruce up the dress and be a beauty queen or a princess. You could go for a scarier approach by tearing and making the dress look worn and going as a zombie of some type. Second hand stores are also great places to find out of the ordinary accessories. Goodwill stores are full of old things that you just can't find nowadays. This is great for a costume! You can truly find something unique for very little money at all.
Renting/buying a costume
If you are willing to spend a little bit more money to buy or rent a Halloween costume, the possibilities are endless. Many times local theatre houses will rent out the costumes that are not currently being used. Some more prominent theatre houses will have impressive selections and good quality costumes at a reasonably affordable rental rate. If you prefer to buy a costume that can be used again, you can find almost any costume online. Before making a purchase, ask around or make sure that the company is credible. It tends to be the smaller companies that sell costumes, and you want to make sure that you do not get swindled. Now, that would really be scary.