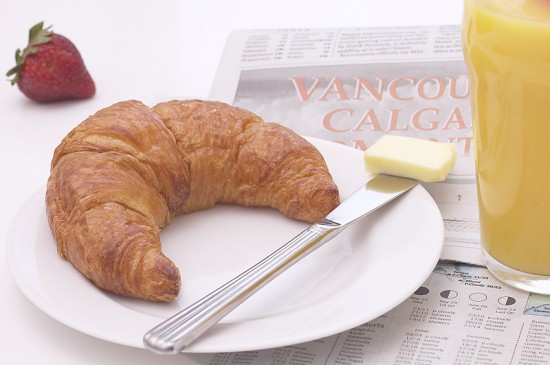 If you are planning on making a Mother's Day brunch this year, the good news is that the biggest problem you may have is choosing the recipes you want to make. There are so many good brunch recipes, it can be difficult to narrow them down. Brunch is always a popular meal and your Mom will love the fact that you took the time and made the effort to give her a spectacular brunch. While brunch recipes can all look delicious be sure to keep Mom's preferences, as well as your cooking ability in mind, when selecting your menu. Here are some great Mother's Day brunch recipes to get you started-
Italian Brunch Casserole-If your mom loves Italian food, then she is sure to love this dish as the center of her brunch. This recipe takes the typical breakfast casserole and gives it some Italian flair! Serves 8
Ingredients: 
1  (8-ounce) package sweet Italian sausage
8  green onions, sliced (1 cup)
2  zucchini, diced (about 3 cups)
1  teaspoon  salt
1/2  teaspoon  pepper
1  (7-ounce) jar roasted red bell peppers, drained and chopped
1  (16-ounce) Italian bread loaf, cut into 1-inch cubes (about 8 cups)
2  cups  (8 ounces) shredded sharp Cheddar cheese
6  large eggs
1 1/2  cups  milk
Directions for the recipe-Remove and discard the casings from the sausage. Cook sausage in a large skillet, stirring until sausage crumbles and is no longer pink; drain. Add green onions and next 3 ingredients to skillet. Sauté this mixture, about 4 minutes or until vegetables are tender. Stir in roasted bell peppers. Drain and cool. Spread 4 cups of bread cubes in a lightly greased 13- x 9-inch baking dish. Top with half each of the sausage mixture and cheese. Repeat with remaining bread, sausage, and cheese. Whisk together eggs and milk. Pour egg mixture over bread. Cover and chill 8 hours. Bake, covered, at 325° for 1 hour or until bubbly and hot.
Croissant French toast with Fresh Strawberry Syrup-If your mom would prefer something sweet, this recipe takes French toast to a whole new level! Serves 4
Ingredients:
4  large day-old croissants
3/4  cup  milk2  large eggs
1  teaspoon  vanilla extract
2  tablespoons  butter
3  tablespoons  powdered sugar
Sweetened Whipped Cream (optional)
Fresh Strawberry Syrup
Directions for the recipe-Slice croissants in half lengthwise. Whisk together milk, eggs, and vanilla. Pour into a shallow dish. Dip croissant halves into egg mixture, coating well. Melt 1 tablespoon butter in a large nonstick skillet over medium heat. Add four croissant halves, and cook about 2 minutes on each side or until golden brown. Repeat procedure with remaining butter and croissant halves. Sprinkle with powdered sugar; top with Sweetened Whipped Cream, if desired, and Fresh Strawberry Syrup.
Lemon Cake-While plain old breakfast may not need dessert, brunch practically requires it. This simple cake will have everyone oohing and ahhing! Serves 8
Ingredients:
1 cup sour cream
2 teaspoons vanilla extract
2 teaspoons finely grated lemon zest
3 tablespoons fresh lemon juice
2 1/4 cups all-purpose flour, sifted, plus more for dusting
1 teaspoon baking powder
1/2 teaspoon baking soda
1/4 teaspoon salt
4 tablespoons (1/2 stick) unsalted butter, room temperature, plus more for pan
1 1/4 cups granulated sugar
3 large eggs plus 3 large egg whites
Confectioners' sugar, for dusting
Edible flowers, for garnish
Directions for the recipe-Preheat oven to 325 degrees. Butter a 9-inch round cake pan. Line bottom with parchment cut to fit, and butter parchment. Dust with flour, and tap out excess. Combine sour cream, vanilla, zest, and juice. In a separate bowl, whisk flour, baking powder, baking soda, and salt. Beat butter and sugar with a mixer on medium-high speed until pale and fluffy. Add eggs and whites, 1 at a time, beating well after each addition. Beat in sour cream mixture. Reduce speed to low, and beat in flour mixture until just combined. Transfer to pan, and smooth top. Bake until a toothpick comes out clean, 40 to 45 minutes. Let cool in pan on a wire rack for 5 minutes, then turn out cake onto rack to cool completely. (Cake can be stored in an airtight container at room temperature overnight.) Before serving, dust with confectioners' sugar, and arrange flowers on top.