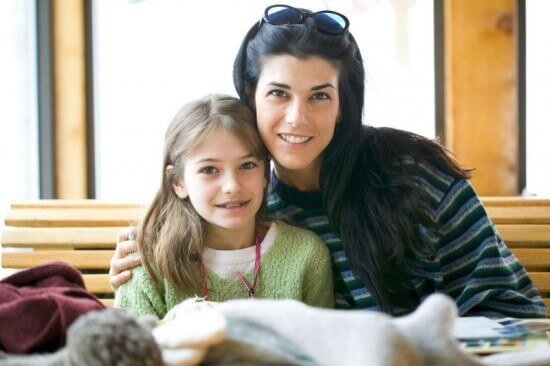 Mother's Day may seem like a typical American holiday, however, you may be surprised to learn that it actually has very ancient roots. The ancient people of Greece are known to have practiced the first Mother's Day in honor of Rhea, who is known as the Mother to the Gods. This ritual was held each Spring. During the 1600s the Christians in England began paying tribute to their mothers with a holiday known as Mothering Sunday. This holiday was typically held on the 4th Sunday during Lent.
This tradition continued with regularity until the early English colonists no longer practiced it, feeling that it was not crucial to their survival. It wasn't until after the American Civil War that Julia Ward Howe, (author of Battle Hymn of the Republic), championed the creation of a Mother's Day. In 1872, after several impassioned speeches, an annual event began to be held for the next ten years. However, the main intent of Julia's day was to encourage women and mothers to rise up against the possibility of warfare and to promote peace. While it inadvertently honored mothers, it was not the holiday we know today.
The holiday we know today actually began as the brainchild of Miss Anna M. Jarvis (1864-1948). Miss Jarvis, who lived in Philadelphia, felt that after the death of her mother that children should do more to honor their mothers while they are alive. Miss Jarvis had never married and was very attached and felt very close to her mother, Mrs. Anna Reese Jarvis. Anna was forty one years old at the time of her mother's death, and she felt her mother's absence acutely.  Because of this she began a campaign of letter writing to influence congressmen, businessmen and even ministers to set aside a special day to honor mothers. This is actually what lead to a national holiday being designated to honor mothers. Anna hoped that the creation of a holiday like this would help to strengthen family bonds, and increase love and respect among family members. Anna spent the rest of her life campaigning for a national holiday, and caring for her sister, Ellsinore, who was blind.
Anna began to see success with her campaign in 1907. She finally got her mother's church in Grafton, West Virginia, to hold a celebration in honor of Mother's Day. She was able to persuade them to do this on the 2nd anniversary of her mother's death that fell on the 2nd Sunday of May. In 1908, Philadelphia became the first American city to hold Mother's Day celebrations.
West Virginia's governor made the first Mother's Day proclamation in 1910. Oklahoma joined the celebration of Mother's Day in that year as well. By the end of 1911, each state in America had an official observance of Mother's Day. On December 12, 1912, The Mother's Day International Association came into being, in order to promote the meaningful expression of Mother's Day.
Mother's Day became official in May 1913, when The House of Representatives adopted a unanimous resolution requesting that all federal elected officials display or wear a carnation that was white on Mother's Day. It was the next year, on May 8, 1914, when Congress passed a Joint Resolution that designated that Mother's Day would be in May on the second Sunday.
It was President Woodrow Wilson who issued the first proclamation which made Mother's Day an official holiday. Today, on Mother's Day, the United States flag is to be flown on all government buildings. Many private citizens join in displaying flags as a way to publicly show their respect and love for mothers. There is also a huge outpouring of gifts, cards, flowers and other tokens for mothers everywhere.