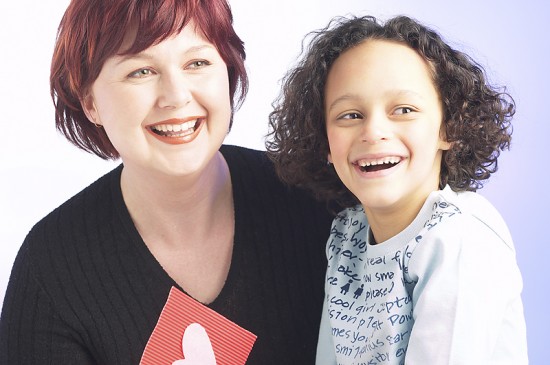 A Mother's Day coupon book can be a creative and fun gift for your Mom this Mother's Day. One of the major benefits of this type of gift is that you can personalize the coupons for the things that Mom really wants to have or experience. Whether you add coupons that are redeemable for a car wash, breakfast in bed, or a luxurious day of pampering, coupons make memorable gifts that allow Mom to savor the splendors of Mother's Day long after the holiday has passed. Best of all you can make the coupon book to reflect the age and creative talents of the givers. For example-A 5-year olds coupon book can be filled with hugs and kisses for mom, while a teenager or husband's can include things like dinner out or laundry done. The only limit as to how you can make your coupon book or what you can put in it, is your creativity. To help you get started here is what you need to know about how to make a Mother's Day coupon book-
Mother's Day Coupon Book 1-This project will produce a finished and professional looking coupon book. This project works best for older crafters.
What you will need:
Colored card stock
Ruler
Tracing wheel
Mat knife
Hole punch
Ribbon
Instructions for the project-Begin by cutting the card stock to the size coupons that you want to use. You can also download several coupon templates online to help you get started. Create perforated left- and right-hand edges: Lay the ruler on the line where the coupon and the bind meet, and use a tracing wheel (usually used for pattern making), to scribe the edge of the coupon. Roll the tool along the ruler edge three or four times, creating the perforation. Repeat for remaining side. Using a mat knife, cut out the coupons. Make sure to leave the tab on the left-hand side of the coupon for the bind. Bind the coupons together: Stack coupons on top of one another, and using a hole punch, make two holes in the binding. Thread and tie a 1/4-inch-wide piece of ribbon to bind the booklet. Write in your redeemable gifts by hand.
Mother's Day Coupon Book 2-This project is an easy one, for younger kids. It is recommended for crafters, ages 5 and up. You can use some online coupon designs or make your own.
What you will need:
½ sheet cardstock
2 paper fasteners or stapler
Hole punch or sharpened pencil
Paper cutter
Stickers, foam stickers, markers, or anything else you would like to decorate with
Ruler or straight edge
Patterns (optional)
Directions for the project-Either make or print out the number of coupons that you want to put into the book. Make sure that every coupon is completely filled out. Carefully use a paper cutter or scissors to cut out the coupons. Using the ruler and a pencil sketch around a coupon onto the cardstock, about 1/2″ larger than the coupon. Cut the cardstock using the sketched line as a guide, cut two pieces for the cover and the back. Using the hole punch or a sharpened pencil, carefully poke holes in the coupons and the cardstock and assemble with the paper fasteners. Or you can simply staple the booklet together. Decorate the front cover with markers, stickers, foam stickers, or whatever else you like.Tips: Keep in mind that this craft is a favorite that Mom might want to save. You might want to make two sets so she can keep one and use the other!Instead of cardstock, you can use construction paper.If using glitter glue to decorate the cover, be sure to allow for ample drying time.Foam stickers are available at your local craft supply store.