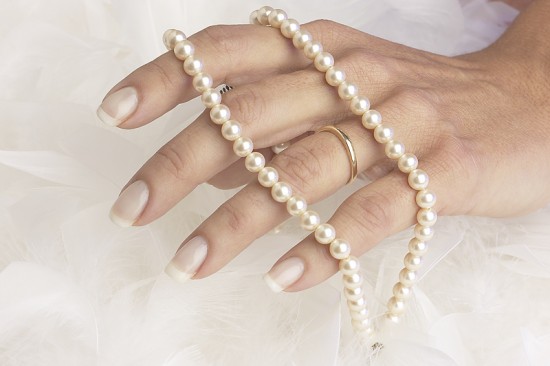 When you need ideas for Mother's Day gifts, consider the following:

Photo gifts: Moms usually love pictures, especially pictures of their children, so collect your favorite photos of yourself or your mom and you, and frame them, put them in a book or album, or make a photo memory book with your memories written out. Or, use a photo shop to put them on a tote bag, a sweatshirt, a mug, a mouse pad, etc. Just try to make it something useful.
Jewelry gifts: Handmade jewelry gifts, or jewelry with significance make great Mother's Day gifts. For example, you could have a beautiful locket inscribed with a memory, or a scripture. You could make them something that goes with their favorite outfit, or buy them a matching piece to one of their favorite jewelry items. If your mom is not into jewelry, use a different gift idea.
Pampering gifts: Every mom could use a little R & R, after all, they are a mom, which means they probably spend a lot of time doing for everyone else in the family. So, give them a day at the spa, or a nail appointment, or if you know they will never find time to get out and use a gift card for a treatment, give them an at home spa experience with scented candles, body scrubs, lotions, a CD of soft tunes, and a day kid free to enjoy all of the fun pampering items.
Tickets: Another great gift for Mom is that of a day or evening out, or even a weekend away. Give them an experience rather than an item. For example, get them tickets to an off-Broadway Production, or a concert. Rent a limo and have it pick them up for a night out on the town of dinner, dancing, and a show. Get them tickets to a concert in the music type they like, and arrange all the necessary things (babysitting, rides, time away, someone to go with, etc.) as part of the gift.
Time: One of the best gifts an older child who has moved out of the house can give their mom is that of time to spend together. Make an appointment for pedicures for the two of you together, or for lunch, or just take your mom on a fun walk. Many mom's just want to feel appreciated and needed, so remind them how much you care with the gift of self.
A break: Moms work hard to keep families running smoothly and homes in order, give your mom a gift of a break. Hire a housekeeper to come and deep clean for a few hours. Prepare some meals that you can freeze so she can just pull them out and bake for a healthy dinner. Take her car in for an oil change and detailing so that it is clean and fresh the next time she wants to drive it. All of these things, while not just benefiting her are great Mother's Day gifts as they offer her a break.