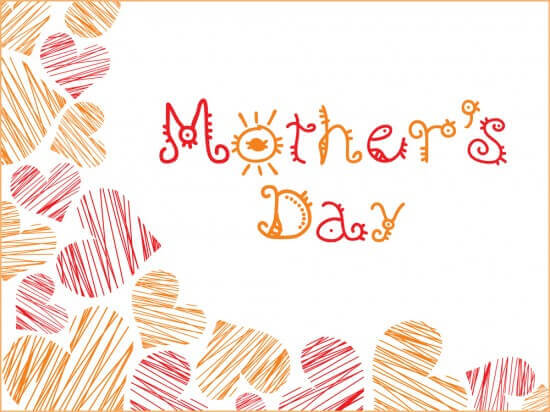 Mother's Day is a holiday where we celebrate Mothers and honor their contributions and sacrifice to the family. Mother's Day clip art can be a handy part of celebrating mom and doing crafts and other fun things as part of the celebration.
Where to find it? If you are going to use Mother's Day clip art, the first thing you need to know is where to look for it. You can buy software with clip art on it, but your best bet for the latest clip art for the Mother's Day holiday is to go online and find a provider that offers free clipart. Sometimes you have to pay to get the premium clip art images, but there are a number of places that offer them free. The following are two such places:
Online-Free WebImages and Clipart: Free images, you can download the image library, and use mother's day graphics, back grounds, borders, etc.  for you various Mother's Day crafts.
Mother's Day Clipart: Offering love filled Mother's Day clip art, much of which is animated, such as a rose blooming. It has all kinds of clip art options to fill any need.
What to do with it? Now that you know where to get your Mother's Day clip art, the question is what should you do with it? There are plenty of options for things that you can do with clip art. For example, you can simply print it out on a coloring page for a preschool group. You can use the clip art to accent slide show presentations. You can put clip art images in a card to give to your mother on Mother's Day. You have many options for what you can do with clip art. So, ask yourself what you want to do with it. Do you want to do a craft? Do you want to make a book of memories? The sky is the limit.Here are some of the top uses of Mother's Day clip art:
Clip art cards- Cards are a big part of Mother's Day clip art. You can use the clip art to make a customized card with a lovely verse, scripture, or poem inside. The beautiful thing is that if you make clip art cards, you can make them digital or print them out.
Clip art decorations- Clip art can be blown up and used as decorations to decorate a home, office, car, etc. for Mother's Day.
Clip art games- A fantastic use of clip art is for clip art games. You can get Mother's Day images like roses, hearts, angels, etc. and use them to create games like tic-tac-toe, or "Guess what mom loves best" game.
Clip art activities– Clip art can also be used for activities such as creating cards, mobiles, and other fun craft options. They can be used to put together memory books or presentations and more.