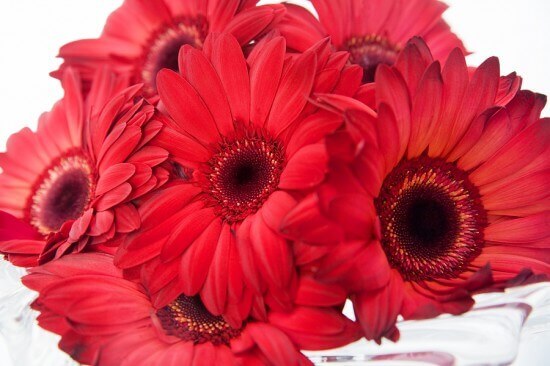 Mother's Day corsage crafts are a great Mother's Day craft that also make a great Mother' Day gift. The following is a look at some of the best Mother's Day corsage craft options:
Felt flowers:In order to make a felt Mother's Day corsage you will need the following-
Felt in various colors, specifically green, red, yellow, purple, or whatever colors your mom likes best. Just make sure that no matter what color or colors you go with for the flowers for your corsage that you have some green felt in order to make the leaves and extra stuff.
Hot glue.
Elastic or pearl-ended pin.
Buttons or gems.
For this corsage, you will want to start by cutting out flowers from the felt. You can choose whatever shape flower you want. Typically something similar to a daisy is a great choice, or anything with about 5 petals. The corsage will look best if you cut out several flowers with the same petal amount and layer with them slightly rotated. Or, cut them in different sizes so that you can layer them. You may want to get some gems or buttons, or something else to act as the center of these flowers. Once you have created several flowers, you can arrange them into a beautiful corsage and glue them together. Then, either glue on an elastic to make it a wrist corsage, or use a pearl ended pin to secure the corsage onto the blouse of your mother.
Fake Flower Corsage:In order to make the fake flower corsage you will need a number of fake flowers. Select your mom's favorite types. You can get fake flowers in almost any variety. You can pick them up fairly inexpensively as well. For example, you can usually get fake flowers at dollar stores.  Select the ones you want, cut the plastic stems off, and glue the flowers back together if needed, as some are held together with the plastic pieces, which you won't be using in the corsage. Of course, you will need something to create the center of the flower if you remove the plastic pieces, so look for a gem or something else to create the center. Arrange them, and use something like a fake baby's breath to fill in any spots that need it. When finished, secure all to a piece of felt, or fabric so that it all stays together. Then, sew or glue on an elastic band to fasten it to the wrist of your mom. You can then put it in a box and tie it with a beautiful ribbon so that it looks just like a real corsage. Your mom will enjoy receiving this beautiful Mother's Day corsage, and you will love giving her something she can enjoy.
When you make a Mother's Day corsage be sure that you select colors that will look nice with anything, or try and coordinate the colors with what she will be wearing on Mother's Day. It will look better that way.