Dear Reader,
Happy April Fools' Day! I remember hating April 1st as a child. The fear of being embarrassed was just too much for me. I've since developed a thicker skin, but because of this, I've perpetrated very few pranks in my life. Hope yours is either uneventful, or full of laughter!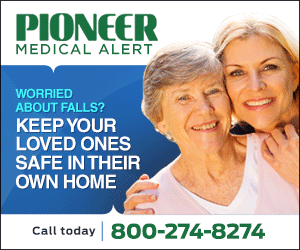 Help your parents stay safe and independent with a medical alarm system from Pioneer Emergency.
See ya on the Net,
Barbara J. Feldman
"Surfing the Net with Kids"
https://www.surfnetkids.com
Kids' Jokes
https://www.surfnetkids.com/resources/kids-jokes/
Kids' Jokes Printable(** for Premium Members only)
https://www.surfnetkids.com/printables/files/printables-club/kids-jokes.pdf
In honor of April's appointment as National Humor Month, today's topic is clean, funny jokes. National Humor Month was founded in 1976 by author Larry Wilde, who chose April because of its frequently bleak weather, the fact that it begins with April Fool's Day, and to counteract the stress of taxes being due on the April 15. Have a joke of your own to share? Jokes By Kids would love to read it.
101 Kidz: Jokes


"What do you get if you cross a spider and an elephant? I'm not sure, but if you see one walking across the ceiling then run before it collapses!" With an emphasis on animal jokes, there are pages and pages of kid-friendly jokes and riddles at 101 Kidz. Visit for jokes about chickens, dinosaurs, elephants, cats, insects, spiders and flies. A few of these animals have their categories listed on the main joke page. For the rest of the animals, you will need to page through the Animal Jokes section, looking for the sub-categories.
Aha Jokes: Kids Jokes


"What do you call an ant who skips school? A truant!" " Why were the early days of history called the dark ages? Because there were so many knights!" The Aha kids jokes are divided into Animal Jokes, Doctor Jokes, Knock Knock, Scary Jokes, School Jokes and Silly Jokes. The navigation isn't fancy, but if you follow the green arrows, you'll scroll through the joke collections page by page.
AzKidsNet: Knock Knock Jokes!


As good comedians know, how a joke is presented is just as important as the joke itself. I like the presentation at AzKidsNet because the punchline is hidden until you make it appear. On the Knock Knock Jokes pages, simply hover over "Who's There?" to see the question, and then move over to "Answer" to see the punchline. The other joke pages, such as Elephant Jokes, Riddles and Brainteasers, use a variety of different (but easy to use) click and hover techniques to keep the answers hidden until you are ready for them.
… Click to continue to Kids' Jokes
Printables Club Members Also Get …
Surfnetkids Printables Club Members also get the following printables to use in the classroom, the computer lab, the school library, or to send home with students:
Kids' Jokes Printable
Jokes, Jokes and More Jokes Printable
Funny Jokes Printable
*** Are you curious? Get your own ten-day trial membership:
https://www.surfnetkids.com/printables-club.htm
Related Games
Quote of the Week
"You can fool too many of the people too much of the time." ~~ James Thurber ~~ (December 8, 1894–November 2, 1961) American humorist and cartoonist. Click this link to read about James Thurber.
Surfing the Calendar
Irish American Heritage Month
March
National Craft Month
March
National Nutrition Month
March
Music in Our Schools Month
March
Women's History Month
March
National Cheerleading Safety Month
March
Eiffel Tower Opened
Mar 31, 1889
National Physical Fitness and Sports Month
May
National Youth Traffic Safety Month
May
National Flower Month
May
Sudoku First Published as Number Place in Dell Puzzle Magazine
May, 1979
May Day
May 1, 2014
Mother Goose Day
May 1, 2014
Whale Awareness Day (in Massachusetts)
May 1, 2014
First Freedom Ride
May 4, 1961
Elizabeth Jane Cochran's, Known as Nellie Bly, Birthday
May 5, 1864
Cinco de Mayo
May 5, 2014
Cartoonist Day
May 5, 2014
Eta Aquarids Meteor Shower
May 5-6, 2014
Space Day
May 6, 2014
Beethoven's Ninth Symphony Premiere
May 7, 1824