Dear Reader,
May is National Flower Month. Hopefully the snow has melted in your corner of the world, and flowers are blooming instead. Here are some recommended flower web sites
and some flower coloring pages to enjoy.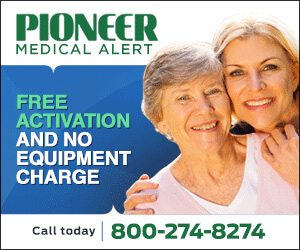 See ya on the Net,
Barbara J. Feldman
"Surfing the Net with Kids"
http://www.surfnetkids.com
Nazi Plunder
https://www.surfnetkids.com/resources/nazi-plunder/
Nazi Plunder Printable(** for Premium Members only)
https://www.surfnetkids.com/printables/files/printables-club/nazi-plunder.pdf
During World War II, the Nazi party stole thousands of pieces of European artwork and other items of cultural significance. Some were destroyed, but after the war, many treasures were recovered by the Allies' Monuments, Fine Arts, and Archives program (MFAA). Hundreds, however, remain missing and there is an international effort to find them and return them to the heirs of the rightful owners. If you're a movie buff, you can learn more about the Nazi plunder with these films: Woman in Gold (USA, 2015), The Art Dealer (France, 2015), Monuments Men (USA, 2014), Rape of Europa (USA, 2007).
Google Cultural Institute: World War II Looted Art


"The Third Reich's Einsatzstab Reichsleiter Rosenberg, or ERR, was the main agency involved in the systematic looting of cultural treasures in Nazi-occupied countries." In cooperation with the U.S. National Archives and Records Administration, Google has created an excellent annotated slide show telling the story of the retrieval of many cultural artifacts. "Perhaps the most unlikely heroes to emerge from World War II, the Monuments Men (and women) were a multinational group of curators, art historians, and museum directors who saved artistic and cultural treasures from destruction."
Monuments Men Foundation for the Preseveration of Art


"These monuments, works of art and cultural objects belong to all of us; they define our human identity." Visit to peruse the list of artworks still missing from World War II (including paintings by Botticelli, Caravaggio, and Cézanne), read up on recent recoveries, and learn about the Monuments Men. "Many had expertise as museum directors, curators, art historians, artists, architects, and educators. Their job description was simple: to protect cultural treasures so far as war allowed."
Rape of Europa


The official site of the 2007 movie of the same name, Rape of Europa includes The Story in Pictures, Historical Timeline, Recent Restitutions, and the story of the Monuments Men. "The men and women associated with the MFAA remained in Europe well after the end of hostilities in 1945. They established central collecting points which received and sorted the enormous amount of treasures recovered from war areas and more than a thousand hiding places to enable these objects to be restituted to their rightful owners. These efforts continued until 1951."
… Click to continue to Nazi Plunder
Printables Club Members Also Get …
Surfnetkids Printables Club Members also get the following printables to use in the classroom, the computer lab, the school library, or to send home with students:
Nazi Plunder Printable
Nazi Plunder Wikipedia Printable
D-Day Pintable
*** Are you curious? Get your own ten-day trial membership:
http://www.surfnetkids.com/printables-club.htm
Related Games
Quote of the Week
"The joy of learning is as indispensable in study as breathing is in running." ~~ Simone Weil ~~ (February 3, 1909 – August 24, 1943) French philosopher, Christian mystic, and social activist. Click here to read her biography.
Surfing the Calendar
National Physical Fitness and Sports Month
May
National Youth Traffic Safety Month
May
National Flower Month
May
Sudoku First Published as Number Place in Dell Puzzle Magazine
May, 1979
Circus Day, Anniversary of First Ringling Brothers Performance
May 19, 1884
Premiere of Star Wars: Episode I
May 19, 1999
Charles Lindbergh Flies Historic Solo Nonstop Transatlantic Flight
May 20-21, 1927
Amelia Earhart's Atlantic Crossing
May 20, 1932
Weights and Measures Day
May 20, 2015
Most Powerful Earthquake of the 20th Century Struck Chile
May 22, 1960
Margaret Wise Brown's Birthday
May 23, 1910
World Turtle Day
May 23, 2015
National Spelling Bee Week
May 24–29, 2015
Hurricane Preparedness Week
May 25-30, 2015
Memorial Day
May 25, 2015
Cellophane Tape Patented
May 27, 1930
Golden Gate Bridge Opens
May 27, 1937
Sojourner Truth Gives "Ain't I Woman?" Speech
May 28-29, 1851
John F. Kennedy's Birthday
May 29, 1917