Dear Reader,
This week's topic is in honor of May's designation as National Fitness Month. Of course, it's not just kids that need regular exercise. Us grownups do too! I've recently added a Yin Yoga class (also known as Restorative Yoga) to my regular fitness schedule which includes tennis (2 to 3 times a week), and working out in a gym (once a week). I've been wanting to do yoga for a long time, so I'm really excited about this class.
What do you do to keep moving? Hit reply and let me know!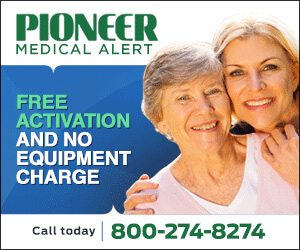 See ya on the Net,
Barbara J. Feldman
"Surfing the Net with Kids"
https://www.surfnetkids.com
Physical Fitness
https://www.surfnetkids.com/resources/physical-fitness/
Physical Fitness Printable(** for Premium Members only)
https://www.surfnetkids.com/printables/files/printables-club/physical-fitness.pdf
Attention! Because most kids aren't getting the recommended daily amount of exercise, I've arranged to shut down the Internet in twenty minutes. Now you'll have no more excuses. Just push yourself away from the computer, and go outside to play. If you run out of ideas or motivation, the following physical fitness sites will help. But remember, you only have twenty minutes to browse them. And then, you simply must get up from your seat and move!
CDC: BAM! Physical Activity


Boldly-colored BAM! Body and Mind is designed for kids nine to thirteen by the Centers for Disease Control and Prevention (CDC). With quizzes and games, BAM! encourages pre-teens to make healthy lifestyle choices, and also serves teachers with classroom activities linked to national science education standards. Highlights of the Physical Activity section are a quiz to determine which fitness activities best suit your style, and an interactive activity calendar to help plan your fitness week.
Let's Move: Get Active


"Children need 60 minutes of play with moderate to vigorous activity every day to grow up to a healthy weight. If this sounds like a lot, consider that eight to 18 year old adolescents spend an average of 7.5 hours a day using entertainment media including TV, computers, video games, cell phones and movies in a typical day, and only one-third of high school students get the recommended levels of physical activity." Let's Move is an initiative launched by First Lady Michelle Obama.
Kidnetic


An educational program of the International Food Information Council (IFIC), Kidnetic.com is built for kids nine to twelve and their parents. The site is divided into four sections. Move is the one that focuses on physical activity or what they call "wet head games," the kind that require you to leave your computer chair and actually run around and sweat. Kore is a game center (games such as timed jumping jacks and Chinese jump rope) and Betchacant is an email challenge to dare friends to beat you at an activity such as hopping on one foot.
… Click to continue to Physical Fitness
Printables Club Members Also Get …
Surfnetkids Printables Club Members also get the following printables to use in the classroom, the computer lab, the school library, or to send home with students:
Physical Fitness Printable
Outdoor Games Printable
*** Are you curious? Get your own ten-day trial membership:
https://www.surfnetkids.com/printables-club.htm
Related Games
Quote of the Week
"Reading is to the mind what exercise is to the body." ~~ Joseph Addison ~~ (May 1, 1672 – June 17, 1719) British essayist, poet. Read more at http://www.lightafire.com/quotations/authors/joseph-addison/
Surfing the Calendar
National Physical Fitness and Sports Month
May
National Youth Traffic Safety Month
May
National Flower Month
May
Sudoku First Published as Number Place in Dell Puzzle Magazine
May, 1979
Cellophane Tape Patented
May 27, 1930
Golden Gate Bridge Opens
May 27, 1937
Sojourner Truth Gives "Ain't I Woman?" Speech
May 28-29, 1851
John F. Kennedy's Birthday
May 29, 1917
First Daily American Newspaper Published
May 30, 1783
President Woodrow Wilson Proclaims June 14 Flag Day
May 30, 1916
First US copryight law passed
May 31, 1790
Walt Whitman's Birthday
May 31, 1819
Mark Felt Reveals Himself as Watergate's Deep Throat
May 31, 2005
Adopt-a-Shelter-Cat Month
June
National Rose Month
June
Cancer From the Sun Month
June
Dairy Month
June
National Rivers Month
June
National Fireworks Safety Month
June