Dear Reader,
Any fun summer travel plans coming up? I actually don't have any until September, but then I've got a wedding in Las Vegas, the Jewish holidays in Miami, and a 30th wedding anniversary trip to Aix-en-Provence, Israel and Amsterdam!
Hit return and tell me about your summer travel plans.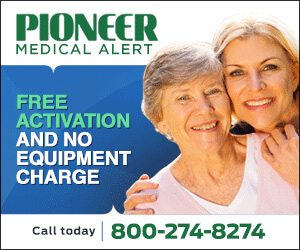 See ya on the Net,
Barbara J. Feldman
"Surfing the Net with Kids"
https://www.surfnetkids.com
Voting Rights Act of 1965
https://www.surfnetkids.com/resources/voting-rights-act-of-1965/
Voting Rights Act of 1965 Printable(** for Premium Members only)
https://www.surfnetkids.com/printables/files/printables-club/voting-rights-act-1965.pdf
On August 6, 1965, President Lyndon Johnson signed the Voting Rights Act into law. Its purpose was to remove legal barriers at the state and municipal levels that prevented Black Americans from voting. Then in 2013, key aspects of the law were struck down by the Supreme Court. As the 50th anniversary of the original bill approaches, Congress is working on an amended version that would fix the enforcement issues caused by the Supreme Court two years ago.
History: Voting Rights Act


"After the U.S. Civil War (1861- 65), the 15th Amendment, ratified in 1870, prohibited states from denying a male citizen the right to vote based on 'race, color or previous condition of servitude.' Nevertheless, in the ensuing decades, various discriminatory practices were used to prevent African Americans, particularly those in the South, from exercising their right to vote." Visit History for an overview of the Voting Rights Act explained with videos, articles and speeches.
Leadership Conference: Voting Rights Act


The Leadership Conference on Civil and Human Rights is a coalition of more than 200 U.S. organizations promoting and protecting civil rights. "Congress has reauthorized the VRA four times, most recently in 2006, when both the House and the Senate approved the measure overwhelmingly in a bipartisan manner. Congress conducted more than 20 hearings, heard from more than 90 expert witnesses, and collected more than 15,000 pages of testimony documenting the continued need for and constitutionality of the statute."
New York Times: Between the Lines of the Voting Rights Act Opinion


This interactive special from the New York Times explains the 2015 Supreme Court decision that held part of the 1965 Voting Rights Act unconstitutional. "The decision in Shelby County v. Holder revolves around Section 4 of the Voting Rights Act, which establishes a 'coverage formula' to determine which states and local governments fall under Section 5, and therefore need to get approval before changing their voting laws." Suitable for high-school students, grownups, and lawyer wannabes.
… Click to continue to Voting Rights Act of 1965
Printables Club Members Also Get …
Surfnetkids Printables Club Members also get the following printables to use in the classroom, the computer lab, the school library, or to send home with students:
Voting Rights Act of 1965 Printable
Voting Rights Act of 1965 Wikipedia Printable
Martin Luther King, Jr. Printable
Rosa Parks Printable
Black History Month Printable
*** Are you curious? Get your own ten-day trial membership:
https://www.surfnetkids.com/printables-club.htm
Related Games
Quote of the Week
"If women want any rights more than they's got, why don't they just take them, and not be talking about it." ~~ Sojourner Truth ~~ (~1797 – 1883) Black American abolitionist and women's rights advocate, born a slave. Get inspired with more Sojourner Truth quotes.
Surfing the Calendar
National Ice Cream Month
July
Tour de France
Jul 14 – Jul 26, 2015
John Adams' Sedition Act Approved
Jul 14, 1798
Bastille Fortress is Stormed by Angry Parisians
Jul 14, 1789
Billy the Kid is Shot and Killed by Sheriff Pat Garrett
Jul 14, 1881
Rembrandt's Birthday
Jul 15, 1606
Sixth Harry Potter Book Released
Jul 16, 2005
Korea Constitution Day
Jul 17, 1948
Disneyland Opens
Jul 17, 1955
National Ice Cream Day
Jul 17, 2015
Nelson Mandela's Birthday (celebrated as Mandela Day)
Jul 18, 1918
John Newbery's Birthday
Jul 19, 1713
Women's Rights Convention Held at Seneca Falls, NY
Jul 19-20, 1848
U.S. Air Force Began Training Tuskegee Airmen
Jul 19, 1941
Man Walks on the Moon
Jul 20, 1969
Moon Day
Jul 20, 2015