Dear Reader,
After a week at home, I am starting to see fewer and fewer sunrises, as I slowly adjust to my California time zone. I realize that many people love waking up as the sun rises, but I'm more of night owl, and it disturbs me to fall asleep during dinner! Our 30th anniversary trip to France, Israel, and the Netherlands was fantastic. Thank you for following along with the pictures I posted on Instagram and Facebook.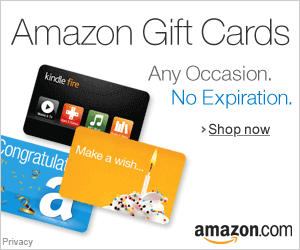 See ya on the Net,
Barbara J. Feldman
"Surfing the Net with Kids"
https://www.surfnetkids.com
El Niño
https://www.surfnetkids.com/resources/el-nino/
El Niño Printable(** for Premium Members only)
https://www.surfnetkids.com/printables/files/printables-club/el-nino.pdf
Usually the Earth's warmest water can be found in the western Pacific, with the east-to-west trade winds pushing the warm water toward Indonesia. Every so often, however, the trade winds weaken and the warm water ends up sloshing eastward against the coast of South America. These oceanic changes cause disruptions in jet-stream winds and effect global weather conditions. This is the occasional weather pattern is known as El Niño. The opposite effect (a sustained cooling instead of warming) is called La Niña.
Climate.gov: ENSO Blog


Climate.gov is a public education project of the National Oceanic and Atmospheric Administration (NOAA) providing "science and information for a climate-smart nation." The ENSO Blog offers timely information about this year's El Niño in a blog format. The site also includes sections on Teaching Climate Literacy, Causes of Climate Change, and the Nature of Climate Science.
Live Science


"Forecasters declare an official El Niño when they see both ocean temperatures and rainfall from storms veer to the east. Experts also look for prevailing trade winds to weaken and even reverse direction during the El Niño climate phenomenon." After this introductory article, be sure to peruse the related articles listed in the right-hand column. You'll learn why snakebites increase in Costa Rica during an El Niño cycle.
NASA JPL: El Niño/La Niña


Since its launch into orbit in August 1992, the TOPEX/Poseidon satellite has mapped 95% of the ocean's surface topography, noting liquid hills and valleys. From its vantage point 826 miles above us, TOPEX/Poseidon can measure sea surface height within two inches. The birth of El Niño can be seen in Pacific Ocean snapshots from the fall of 2015 that show both increases and decreases in normal sea height.
… Click to continue to El Niño
Printables Club Members Also Get …
Surfnetkids Printables Club Members also get the following printables to use in the classroom, the computer lab, the school library, or to send home with students:
El Niño Printable
El Niño Wikipedia Printable
Hurricanes Printable
Tsunami Printable
Weather Printable
*** Are you curious? Get your own ten-day trial membership:
https://www.surfnetkids.com/printables-club.htm
Related Games
Quote of the Week
"A woman is like a tea bag – you can't tell how strong she is until you put her in hot water." ~~ Eleanor Roosevelt ~~ (October 11, 1884 – November 7, 1962) American First Lady, diplomat, activist. If you want to learn more about Eleanor Roosevelt, click here.
Surfing the Calendar
American Indian Heritage Month
November
Aviation History Month
November
Vietnam Veterans Memorial Dedicated
Nov 11, 1982
Veterans Day
Nov 11, 2015
Elizabeth Cady Stanton's Birthday
Nov 12, 1815
Nellie Bly Begins Her Trip Around the World
Nov 14,1889
Leonids Meteor Shower
Nov 14-21, 2015
America Recycles Day
Nov 15, 2015
Bullying Awareness Week
Nov 15-21, 2015
Geography Awareness Week
Nov 15-21, 2015
Lewis & Clark Expedition Reaches Pacific Ocean
Nov 16, 1805
International Day for Tolerance
Nov 16, 2015
Mickey Mouse's Birthday
Nov 18, 1928
Lincoln's Gettysburg Address
Nov 19, 1863
Cold War Ends
Nov 19-21, 1990
First ISS Module Zarya Launched by Russians
Nov 20, 1998
Great American Smokeout
Nov 20, 2015