Dear Reader,
Happy Hanukkah and a very Merry Christmas to all who choose to celebrate! I'm going to make some latkes.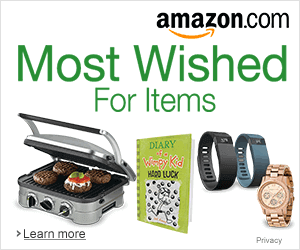 See ya on the Net,
Barbara J. Feldman
"Surfing the Net with Kids"
https://www.surfnetkids.com
Gingerbread Houses
https://www.surfnetkids.com/resources/gingerbread-houses/
Gingerbread Houses Printable(** for Premium Members only)
https://www.surfnetkids.com/printables/files/printables-club/gingerbread-houses.pdf
Gingerbread is a baked treat that dates back to the Middle Ages. It is thought to have first appeared in the U.S. in the nineteenth century, when the Swiss monks of St. Meinrad Archabbey in Indiana baked gingerbread on holidays, and gave it to the sick. Over the years, baking gingerbread cookies and building gingerbread houses developed into a popular American Christmas tradition.
Celebrating Christmas: Gingerbread House 101


"From very simple designs for busy moms and dads to challenging art projects for those artists among us, we've got it all.… Let the decorating begin!!!" Celebrating Christmas offers a potpourri of gingerbread house advice, from how to plan a gingerbread party to recipes for gingerbread tree ornaments. Highlights are six gingerbread house blueprints (including a log cabin, chapel, country store and Victorian) although you will need to enlarge the patterns before using them.
Highlights Kids: Design Your Own Gingerbread House


To add a little computer fun to today's topic, this pick is an online game. Decorate your virtual gingerbread house with the usual Candy and Icing, or go crazy with silly Food and Stuff such as a whole fish, a tennis ball, or alphabet blocks to spell out your name. Move items onto the house by clicking once to pick up, then again to release onto your house. Controls include Rotate, Resize, Flip, Start Over, and Print (so you can hang your finished creation on the refrigerator door.)
King Arthur Flour: Building a Gingerbread House


This fourteen-page PDF from King Arthur Flour offers the most detailed gingerbread house building instructions I found online. It includes a printable pattern, oodles of photos, and tips you won't find anywhere else. For example, to create multi-colored stained glass panels, try melting hard candies in the oven. Or to create the look of window panes, paint diagonal muntins on gelatin sheets. And to help your gingerbread people keep their balance, attach mini-marshmallow kick-stands to their backs.
… Click to continue to Gingerbread Houses
Printables Club Members Also Get …
Surfnetkids Printables Club Members also get the following printables to use in the classroom, the computer lab, the school library, or to send home with students:
Gingerbread Houses Printable
Gingerbread Houses Wikipedia Printable
Christmas Songs Printable
Christmas Crafts Printable
*** Are you curious? Get your own ten-day trial membership:
https://www.surfnetkids.com/printables-club.htm
Related Games
Gingerbread House Deco
Gingerbread Man Dress Up
Pony Gingerbread Decoration
Super Gingerbread Man
Quote of the Week
"It is the supreme art of the teacher to awaken joy in creative expression and knowledge." ~~ Albert Einstein ~~ (March 14, 1879 – April 18, 1955) was a German-born American theoretical physicist. Click here to discover more Albert Einstein quotes.
Surfing the Calendar
International Calendar Awareness Month
December
Universal Human Rights Month
December
Game of Bingo Created by Edwin S. Lowe
Dec, 1929
John Lennon Murdered
Dec 8, 1980
Computer Mouse Developed
Dec 9, 1968
Admiral Grace Hopper's Birthday
Dec 9, 1906
Emily Dickinson's Birthday
Dec 10, 1830
Human Rights Day
Dec 10, 2015
Nobel Prize Award Ceremony
Dec 10, 2015
Geminids Meteor Shower
Dec 13-14, 2015
Bill of Rights Anniversary (Celebrated as Bill of Rights Day)
Dec 15, 1791
Ludwig von Beethoven's Birthday
Dec 16, 1770
Boston Tea Party
Dec 16, 1773
Beatrix Potter self-published "The Tale of Peter Rabbit"
Dec 16, 1901
Jane Austen's Birthday
Dec 16, 1775
Wright Brother's First Flight
Dec 17, 1903
Slavery Abolished by 13th Amendment
Dec 18, 1865
Carter G. Woodson's Birthday
Dec 19, 1875